Color My World's summer 2018 volunteer trips are coming up soon. We couldn't be more excited! One thing that we always strive to do, is find fundraising opportunities that we can coordinate meaningful projects for the people we serve. 

This year in Jaipur, India, Color My World is planning on building a well for a community. It will be a great experience being able to provide clean water to many impoverished families. In the United States and so we often take clean water it for granted. Clean water provides life, prevention of disease, and so much more.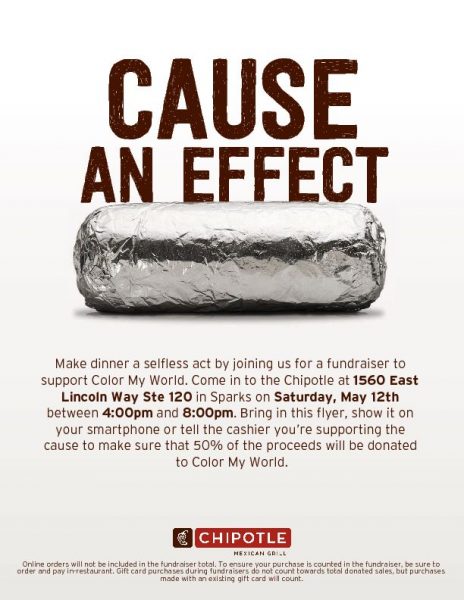 As we have done in the past Color My World is working to raise funds to build a house in Guatemala for a local, struggling family. This will help them put a roof over their head and provide a place of safety and refuge for parents to raise their children.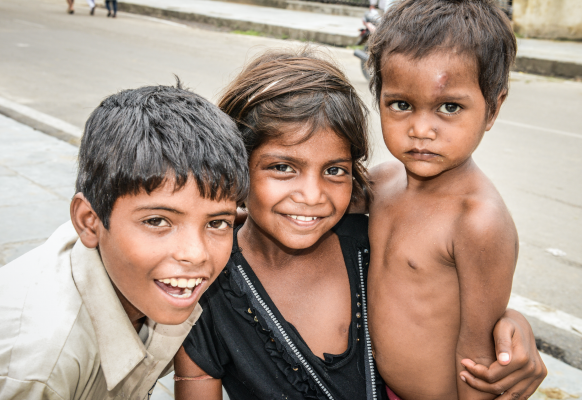 Color My World can't wait to start these projects this summer and build a connection between our volunteers and those we serve. For this reason, we are grateful Chipotle has committed to sponsor us!

 This Saturday, May 12 from 4:00 pm – 8:00 pm the Chipotle at 1560 East Lincoln Way Ste 120 in Sparks, Nevada, will donate half of all the sales made by Color My World supporters to us! To help out, all you need to do is show them a picture of the flyer below, print it out, or tell them you are supporting Color My World when you go eat your dinner. 

So please, join us at Chipotle this Saturday from 4:00 pm – 8:00 pm and help us make a difference in the lives of those in need!