Kali is a college freshman from Utah and recently volunteered with Color My World in India. We asked her to share her experience with us for our campaign #CMWvolunteer.
How did you hear about our organization? 
Through my mom actually. She was friends with Angela in high school and reconnected through social media. All growing up I've always told her that I want to go on a humanitarian trip and then she told me about her friend who has a nonprofit so I decided to look more into Color My World.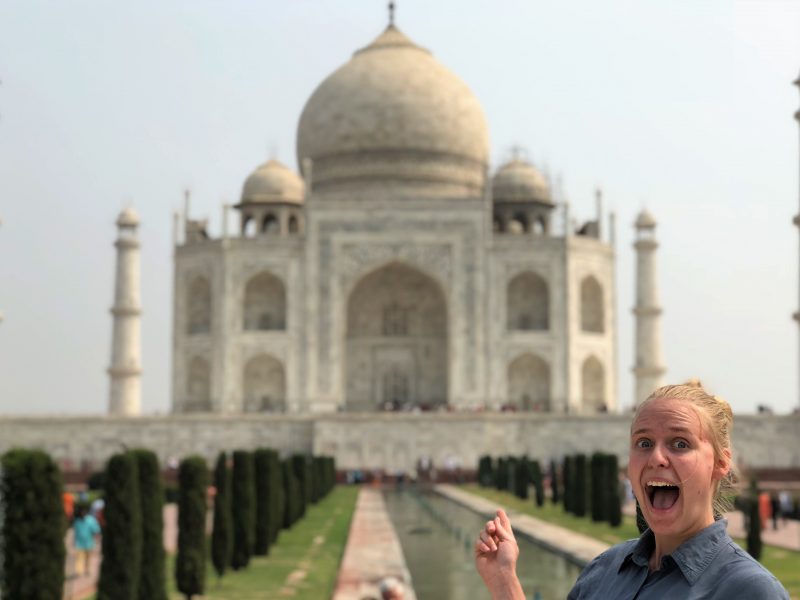 Why did you pick the trip/country that you went to?
Honestly, the only reason I picked India was because I have a slight obsession over beautiful old buildings, landscape architecture, and history so naturally I've always wanted to see the Taj Mahal and its grounds. Other than that, I really didn't know much about India so there was also that mysterious and adventurous aspect to the trip that drew me as well.


Did you come with a friend or your family? 
I came by myself and it was a really great decision. Showing up to a completely new place without anyone I knew really pushed me out of my comfort zone which was awesome and a little terrifying at first. But I made new friends and I feel like it made the trip even more of a growing and learning experience.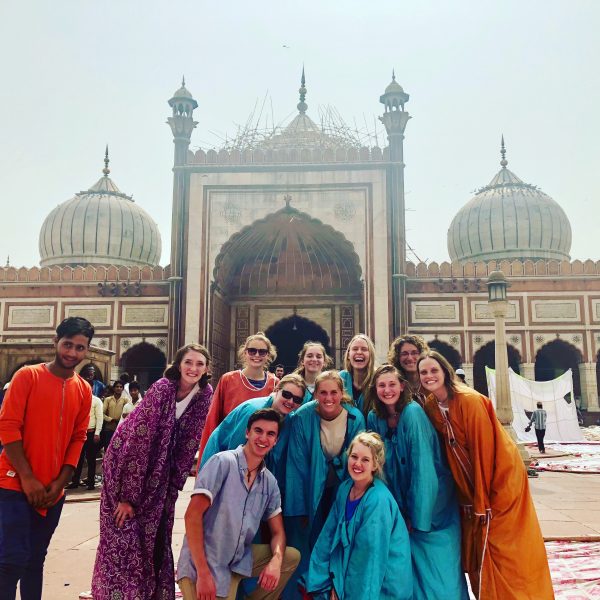 Did you fundraise for your trip? If so what did you do?
I had some leftover scholarship money from the school year and I also raised a little bit of money
fundraising with Chipotle.
 

What were some of your favorite activities / projects?
It's so hard to pick a favorite…
Seeing the Taj Mahal was a dream come true and I really geeked out pretty hard over that. Also riding the elephants and the camels was a TON of fun. I really loved going to the Ikaki village, being lead into the village by the guy playing the drum and everyone coming to greet and welcome us with the biggest smiles was one of the most surreal experiences of my whole life. Talking to one of the nuns at Mother Teresa's Charity home was also so cool and she was an inspiring lady, devoting all her time to others who can't help themselves is something I have so much respect for. I really liked finishing off the trip planting trees at Bal Prakash and that we were working alongside, not just for, the people there. I felt like at every project we went to everyone was so happy and welcoming; I loved that about the people in India. Simple, genuine joy is a powerful thing.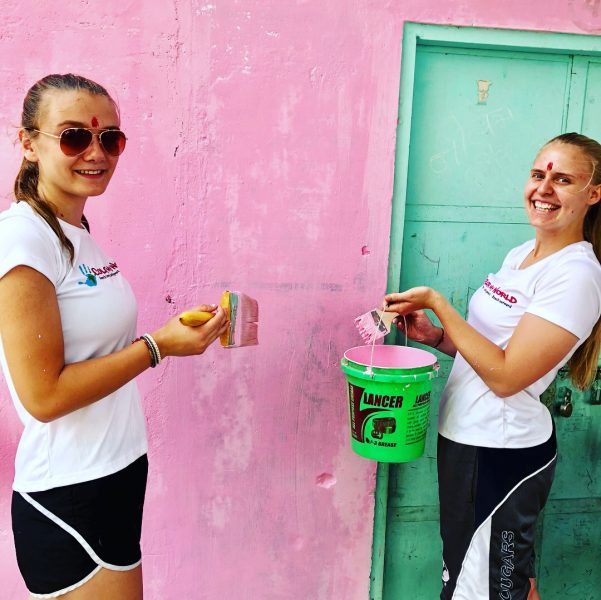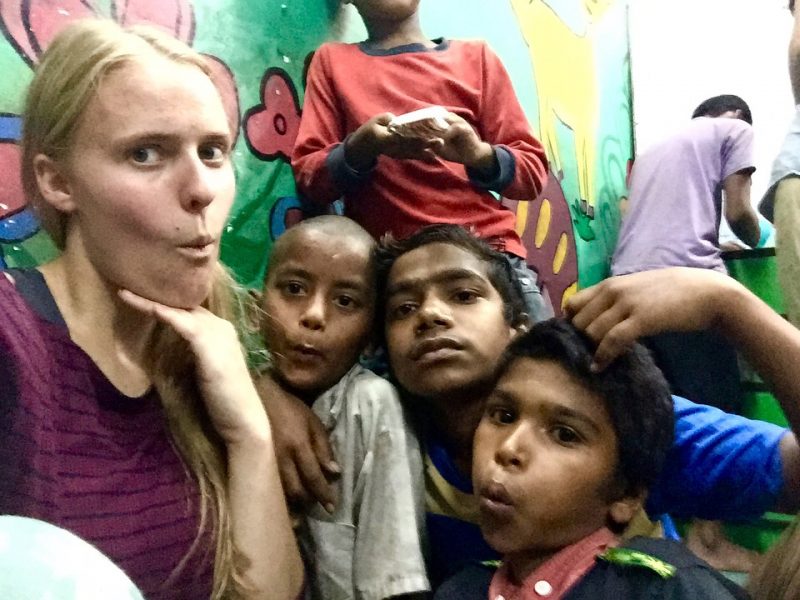 What lessons did you learn while volunteering? 
The greatest service is done one by one. We did some really cool stuff that is going to benefit many people but the greatest and most memorable moments for me were the one on one experiences I had connecting with a single person. Whether that was talking to one of the boys at Salaam Balak Trust and him proudly showing me his school work or planting trees at Bal Prakash with my cute little buddy and telling her random stories and hearing her laugh, those little moments were for sure the best times I had in India. I think doing the big stuff like going on a humanitarian trip are very important and necessary in a lot of cases, but nothing is greater or more fulfilling than doing the little things that really show someone you truly care about them individually. People are the most important part of our lives and everyone needs to know and feel they are loved.
What would you tell future volunteers?
Make friends with everyone and don't be afraid to be yourself! This is more than likely going to be a once in a lifetime experience so don't waste it. Embrace every moment and get to know the people you are serving and your fellow volunteers. It will make your time all the better and more fulfilling.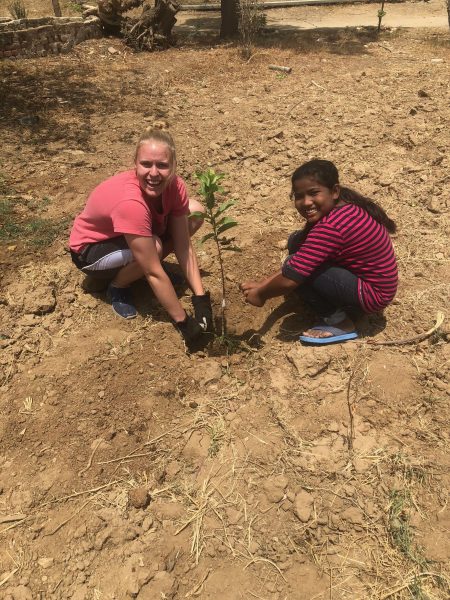 Do you have a funny story from the trip? 
The first thing that is coming to my mind is doing yoga at the hotel in Jaipur and the instructor ending the session by saying something along the lines of "this is the most important thing you can equip your yoga arsenal with" and then him proceeding to laugh hysterically for like two minutes while we all just sat there not knowing how to react. Certainly, one of the most hilarious yet uncomfortable two minutes of my life.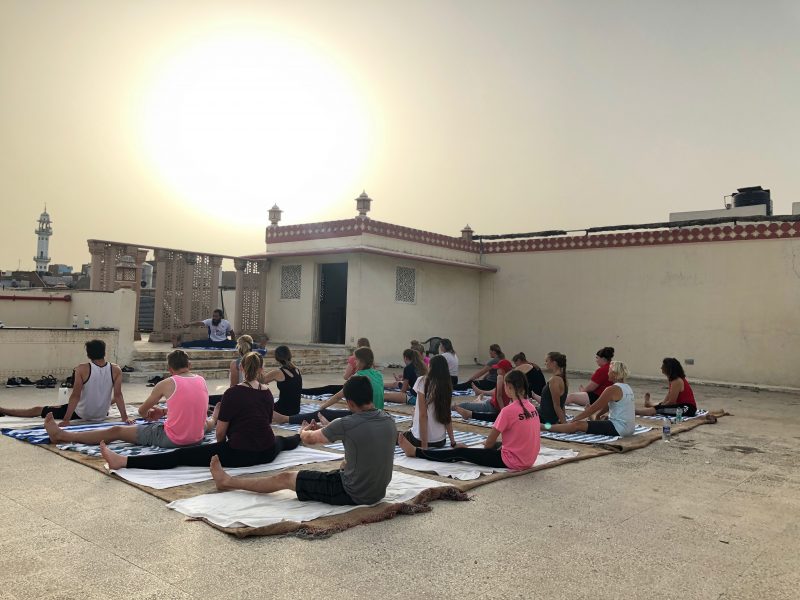 Other comments?
It was such an amazing experience! I would recommend Color My World to anyone looking for a great service summer trip!