Regan C. from Utah is now a freshman in college. She has been volunteering with Color My World in Nicaragua for the past two summers. This summer she will be joining us in India! We asked her to share her experience with us for our new campaign #CMWvolunteer .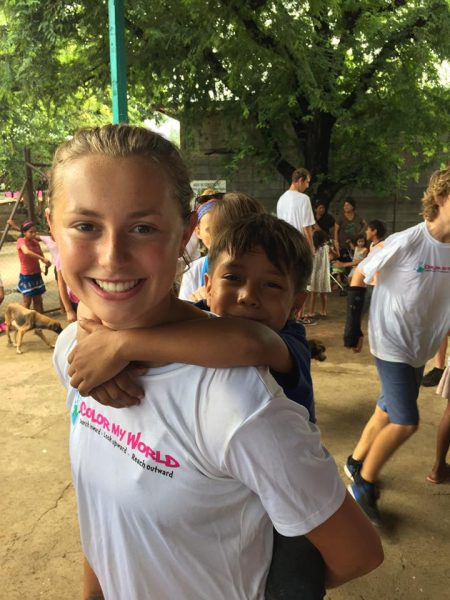 How did you hear about Color My World?
I heard about Color My World from one of my good friends who was wanting to go on a humanitarian trip.
Why did you choose to go to Nicaragua? Did you come with a friend?
My friend and I decided to go to Nicaragua because it sounded amazing and the time frame that Color My World was there worked best with both our schedules. The second summer I choose Nicaragua again because I loved it so much the first time I wanted to go back. The second summer a bunch of my friends came and a couple of my cousins.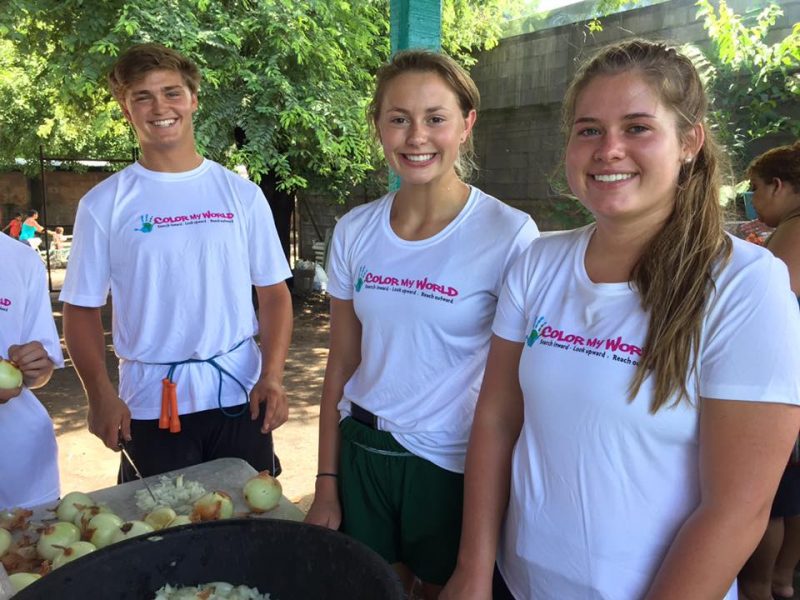 What were some of your favorite activities/ projects?
Some favorite projects were going to the local orphanage and playing soccer with the kids, hand mixing cement to lay a foundation on the house we were building, and going to the local dump to play with kids and make/ hand out lunch. Both years I made newborn kits to hand out to mothers, which was so fun and humbling.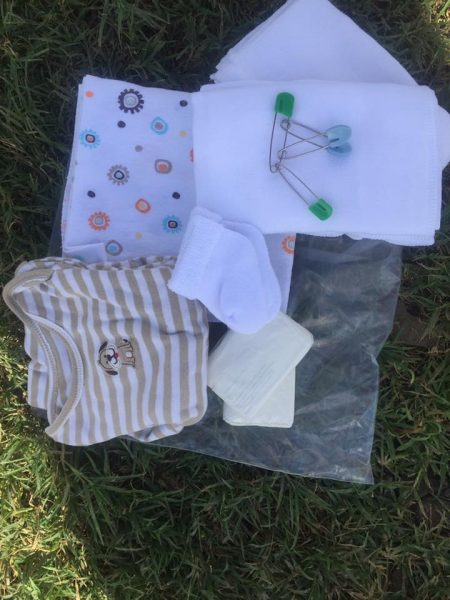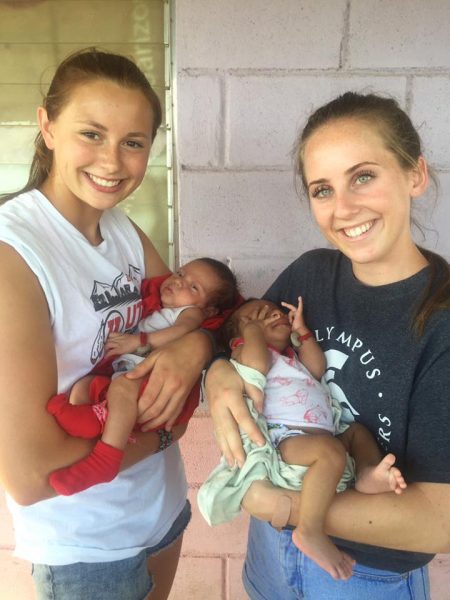 What were some of the lessons you learned from volunteering in Nicaragua?
One of the biggest lessons I learned is how important it is to be grateful and more appreciative. These people that we went to another country to serve would always end up serving alongside us, helping however they could. This taught me that I should always strive to be helpful in any situation I can, especially when I'm not asked, because by helping others I will start to develop habits of selflessness which will make my life so much happier!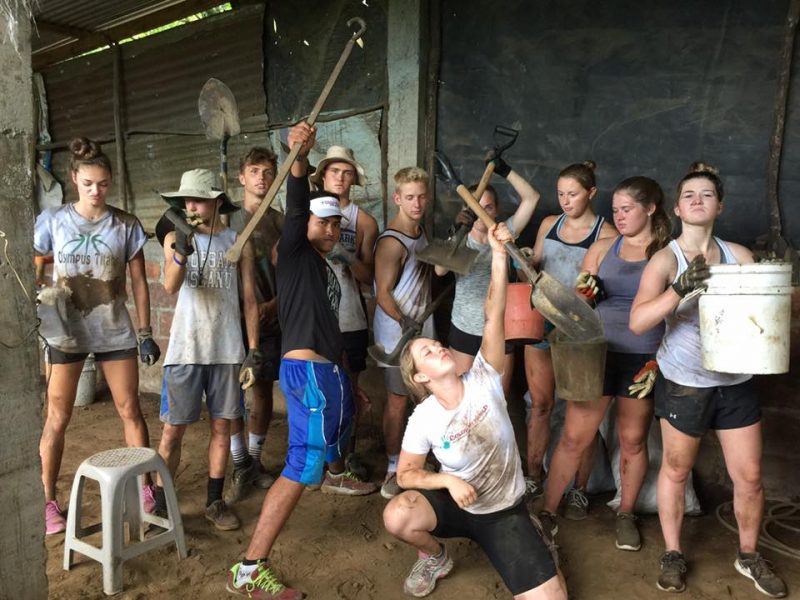 What would you tell future volunteers?
I would tell future volunteers that no matter where they go it is up to them to make the best of this amazing experience they are able to have. Things might not go as planned, different foods, and creepy bugs could gross you out, but look to all the positive things and focus on serving others and you will be able to have one of the most rewarding and life-changing experiences you could have!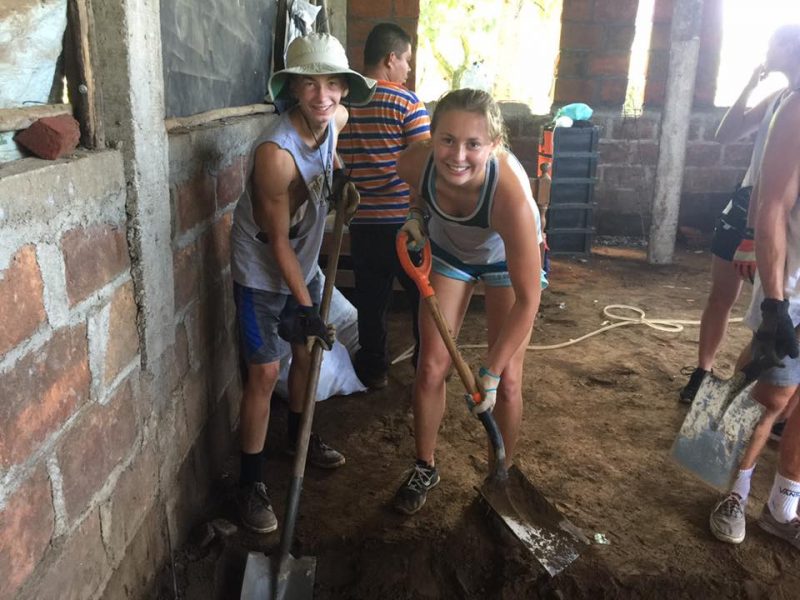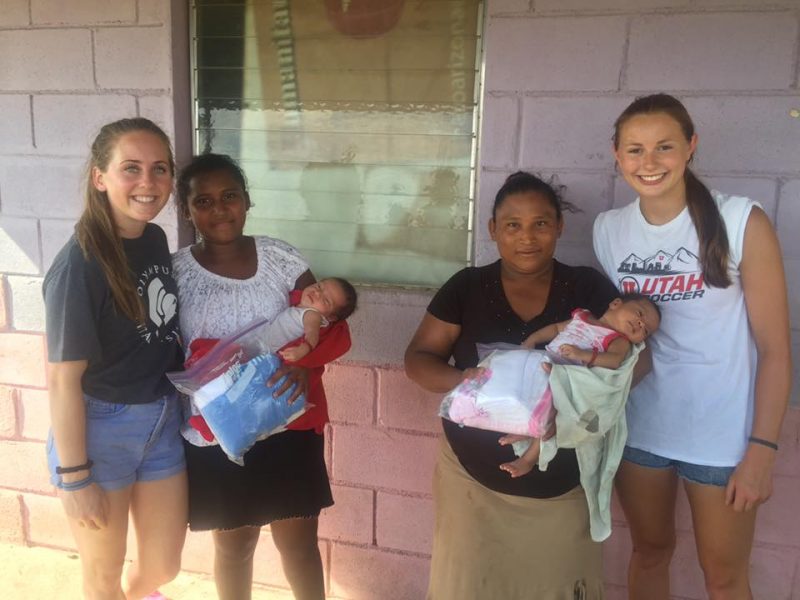 Thank you Regan!
Want to share your story? Email us at hillary@colormyworldkids.org