Start planning now to donate a Thanksgiving Basket to the less fortunate. Our Bedford non-profit, Color My World is collecting baskets this Thanksgiving Season to deliver.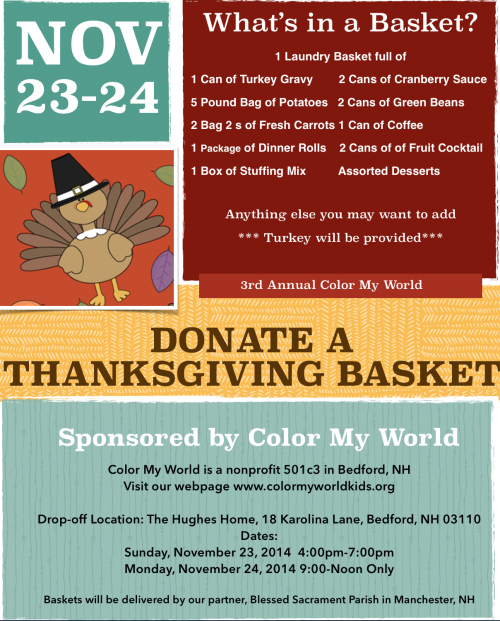 This is a perfect way to get your families involved in the gift of service during the holidays!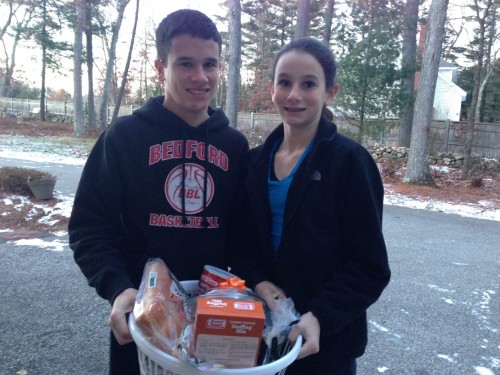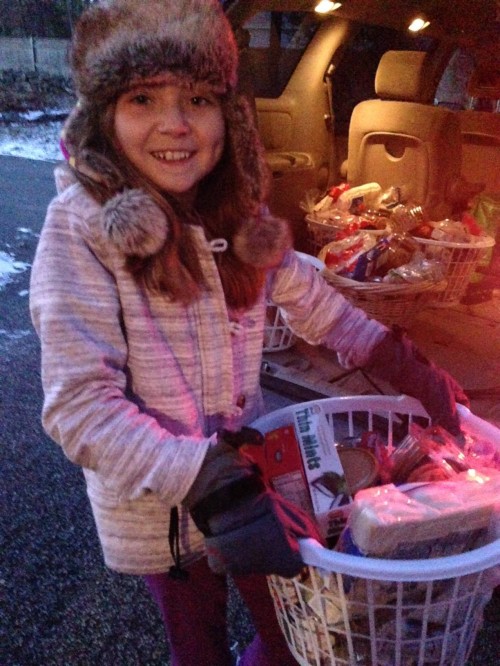 Combine a basket with family and friends!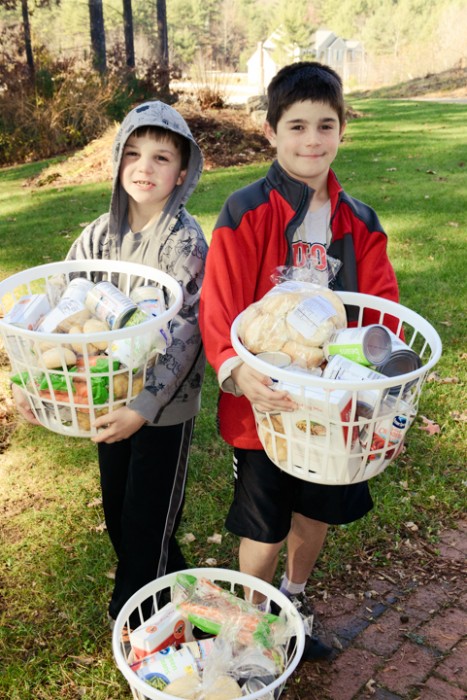 Last year, we delivered 49 baskets to Blessed Sacrament Church in Manchester and 4 baskets to families in need in Bedford.
You can see the power of community in the photo….it really does take a village.
Enjoy a quick story on our 2013 experience-
When I arrived at the parish, I was informed that the church's food pantry was robbed last night, the turkeys and all of the food on the shelves were stolen.

When we arrived with the 50 baskets they informed us that YOUR donated baskets made the difference as 300 families were arriving tomorrow and they were short at least that many baskets as a result of the robbery.

She said…."It is amazing how things like this just work out……"

I nearly broke down in tears as I know it was frigid and cold for you all this weekend, many without power and some hustling back from weekend trips etc, to get a basket to us.

When I heard about the issues at the church, I was humbled by the amazing people that surround us.

Thank you ……Your baskets were like manna from heaven. – Angela Hughes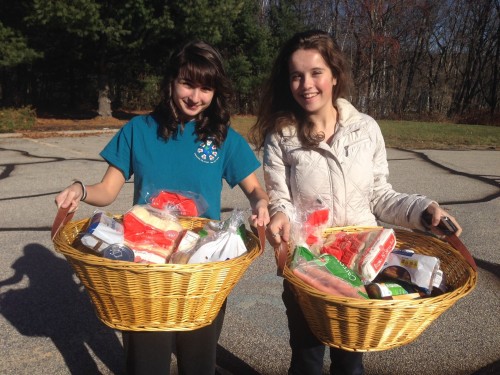 Baskets will be delivered by Blessed Sacrament Parish in Manchester, NH that do so much to help the poor and the needy.
#‎feed‬ ‪#‎colormyworld‬ ‪#‎thanksgivingbaskets‬ ‪#‎spreadjoy‬