Have you been looking for opportunities to serve, but are having trouble finding one that works best for you? At Color My World, we meet those kinds of people all the time. The people who want to make a contribution to the world, serve others, and strengthen themselves and their families. These people have strong desires to do good but struggle to find out where they can best invest their time and energy.


If you feel like this, then join us for our Nicaragua Infomation Webinar, Sunday, February 25, at 9:00 pm EST. In 30 minutes we will go over Color My World's service history in Nicaragua, the local needs we strive to address, and how to create a meaningful connection with those you serve. You will leave with a clear understanding of not only what we do but why we do it. We will also talk about our two scholarship opportunities and how you or a friend can apply for a one.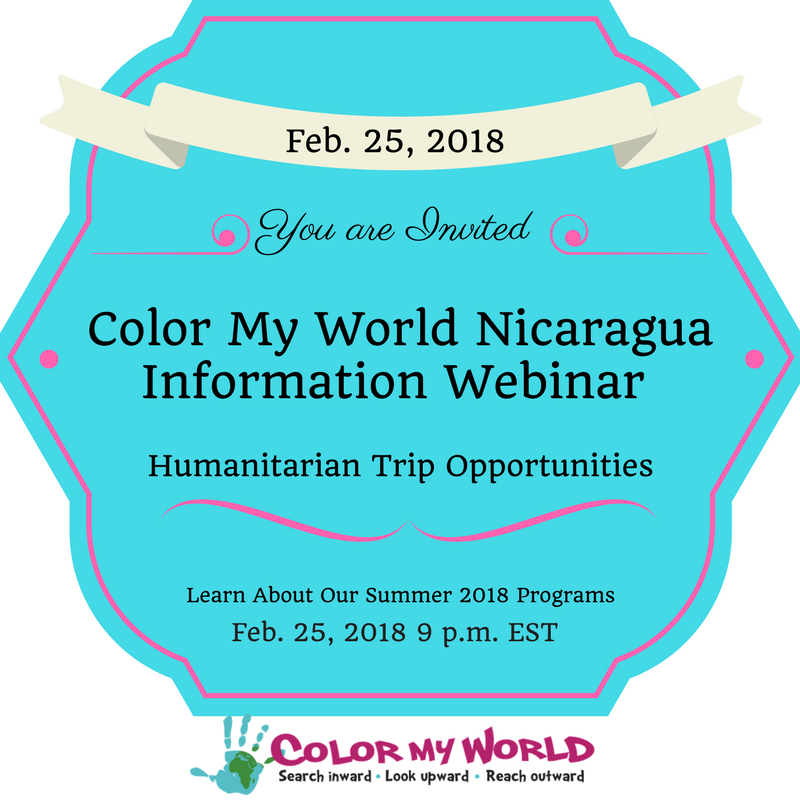 At the very least, it could be a good insight into the world of service. But who knows, it might even be just the opportunity you've been looking for.
Click here here to sign up for our webinar today!