Families Feeding Families was a program launched by Dan McClain that we were invited to participate in.
It was the first time our family had participated in such a program and we were sold!
We McClain moved, the program folded and it was a decade later that we decided to launch our Feed New Hampshire program featuring Thanksgiving Baskets at Color My World.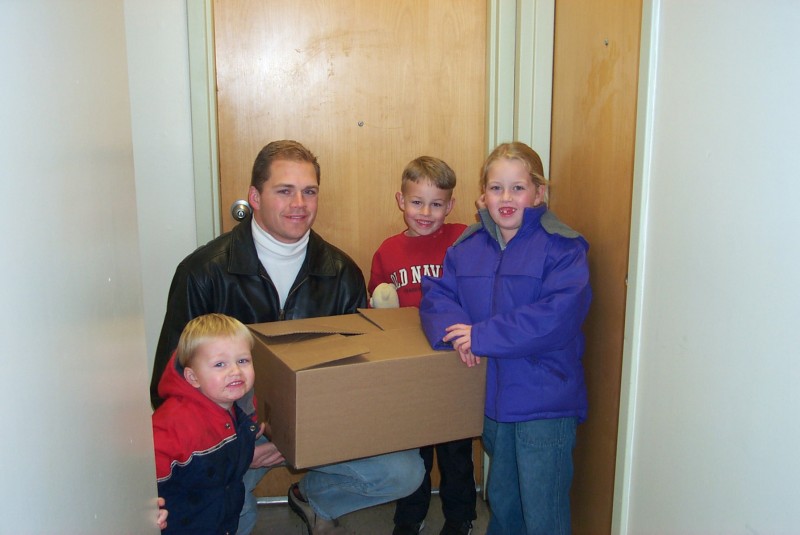 "A new study is providing a glimpse into who's going hungry in New Hampshire.
The study by Feeding America was done by surveying people who use food programs across the Granite State. It found that 1 in 9 Granite Staters don't know where their next meal is coming from.
Food programs serve more than 100,000 people in New Hampshire. Volunteers in the state donated more than 30,000 hours last year to fight hunger, but despite their best efforts, the New Hampshire Food Bank said the need is growing.
"We particularly want to make sure that those veterans who are struggling with food insecurity or homelessness or both get our help," Hassan said.
Keith Howard runs Liberty House, a shelter for veterans. Seven years ago, he was homeless, and he wants those who donate to know they are literally saving lives.
"Each and every one of you is responsible for getting food to food pantries in Nashua that kept me alive so I could do the job I do today," Howard said.
Manchester Mayor Ted Gatsas said he's concerned that so many children are going hungry in New Hampshire. In some Manchester schools, more than 80 percent of students are on free or reduced lunch.
"They get that meal at lunchtime, but that may be the only hot meal they get all day long," he said."-WMUR