Not everyday can be absolutely perfect weather and it just happened that today while zip lining it decided to pour buckets.
You can't be in a rain forest without rain right?
That didn't stop our volunteers from doing what they do best- Having a good time!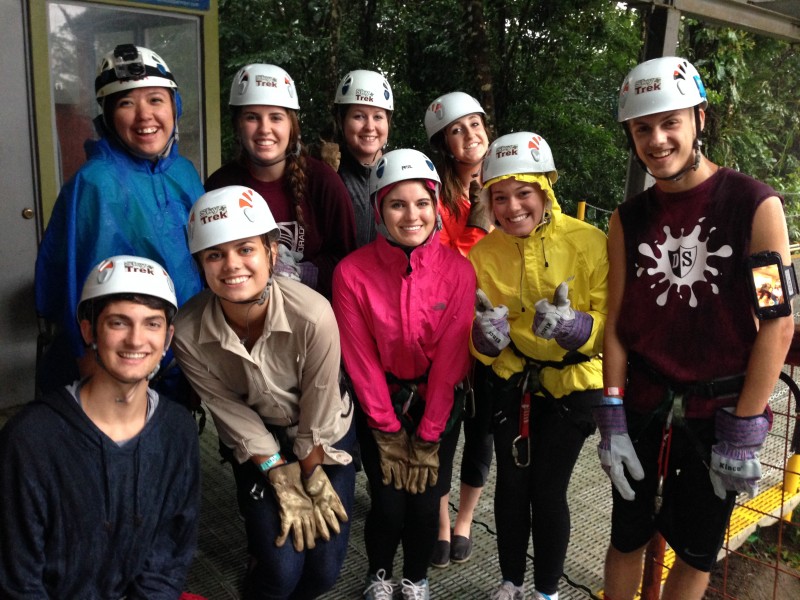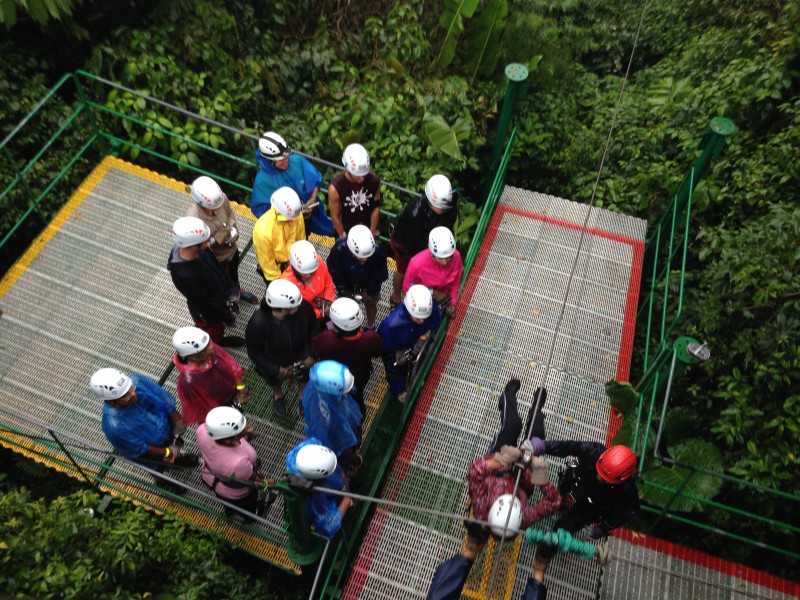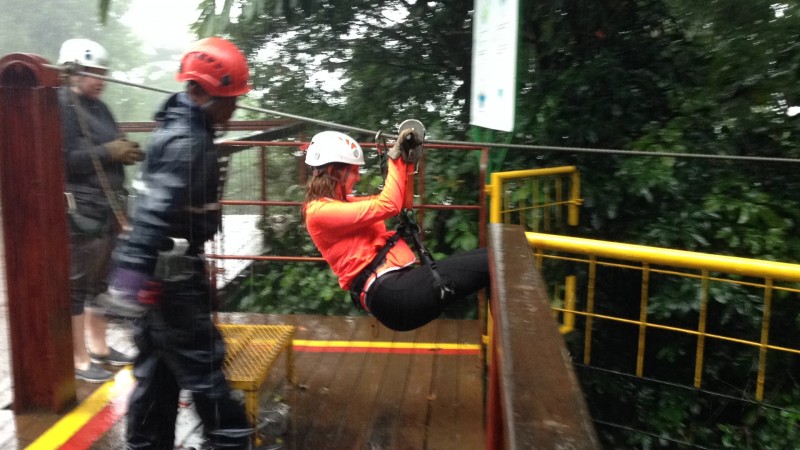 "Extraordinary views of the Arenal Volcano's southern face
Once the top is reached, visitors are invited to explore the observation deck, where they'll enjoy magnificent views of the Arenal Volcano's southern face.
From here, one can also see Lake Arenal and the rolling hillsides that surround it. Visitors can spend as much time as they please on the observation deck before heading back down.
There are two ways to return to the Sky Tram's base.
You can ride the tram down the same route that you ascended or sign up for a fast-paced zip line tour to the bottom. Those seeking an adrenalin rush would be wise to choose the second option, which will have them flying along a series of secure cables connecting one mountain to another.
At the tram's base there is another large observation deck as well as a restaurant. The views from this deck compliment and contrast the one from the mountain's peak."