We have been working on creating a stronger community through sustainable development with our building projects in the countries where we operate.
Take a look at what we accomplished so far  in 2014!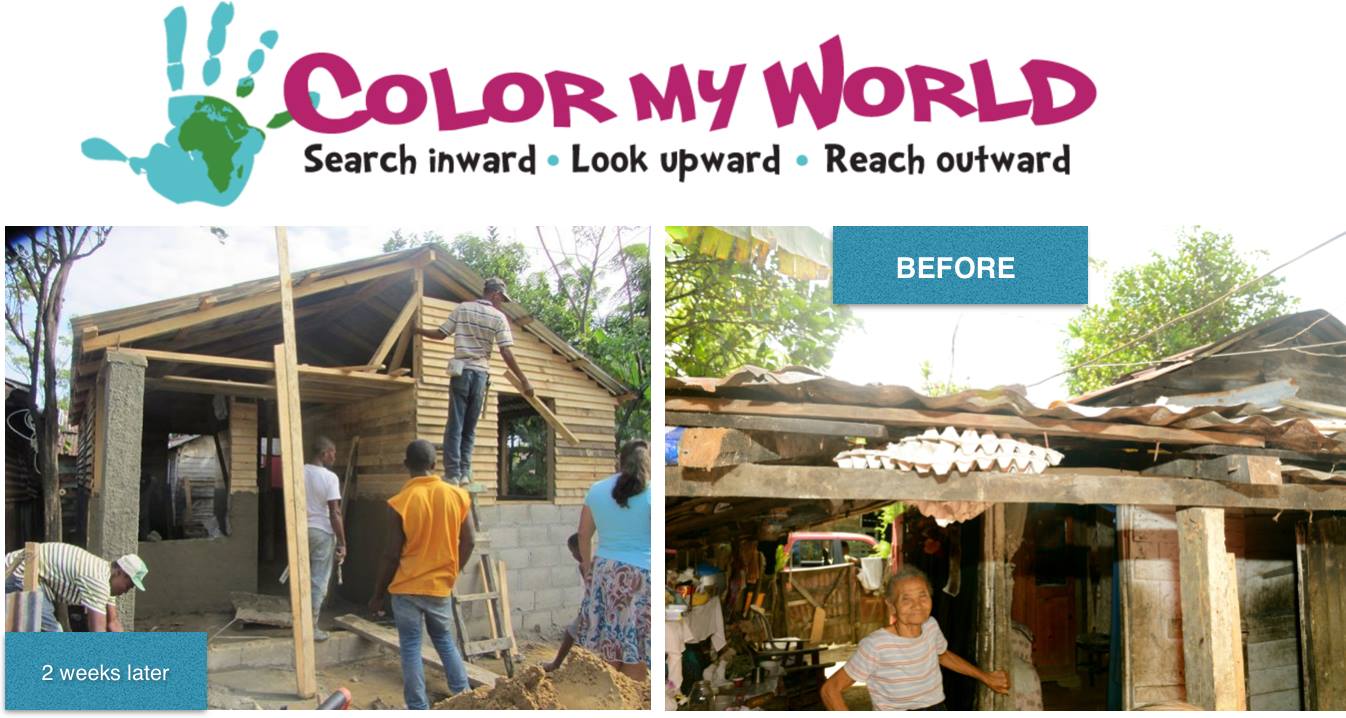 Two houses are complete in the Dominican Republic and we are about to get started on a third and fourth homes thanks to the generous donation of Stu and Lori Wheelwright of Ogden, Utah and The Eric Williams Family of Arizona.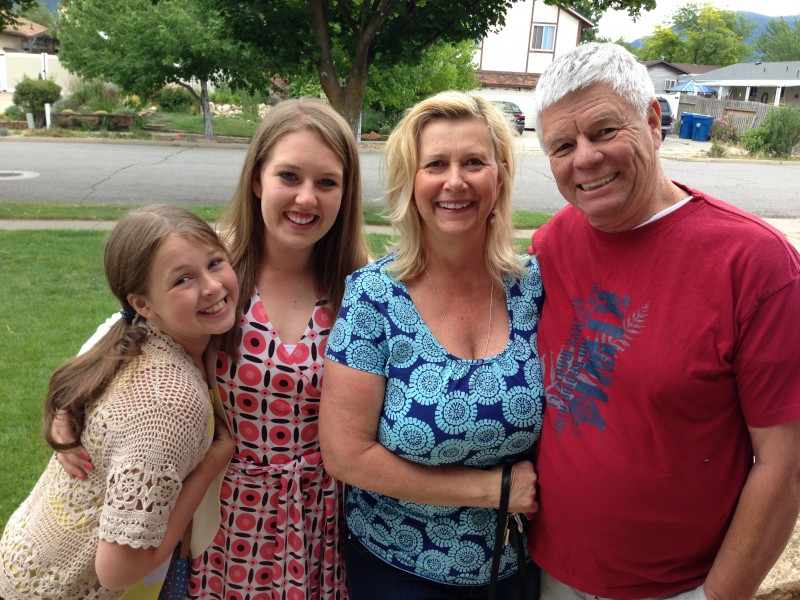 Stu and Lori Wheelwright with Hillary & Liz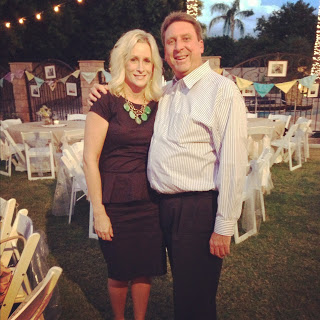 Eric and Monya Williams
Here is a look at part of the building process that took place during Winter 2014!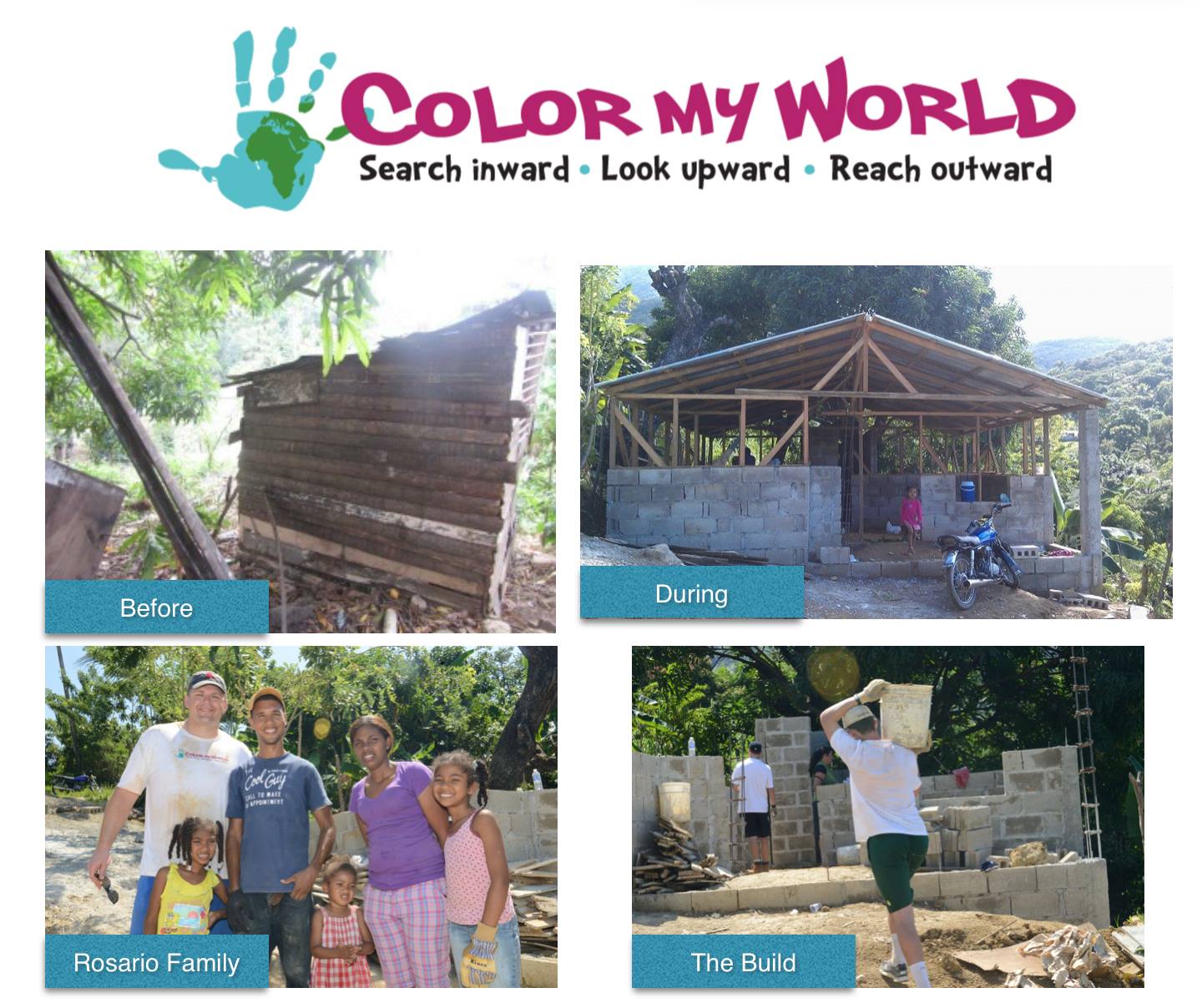 We have donated to build a new library in the Dominican Republic that we just broke ground on June 2014.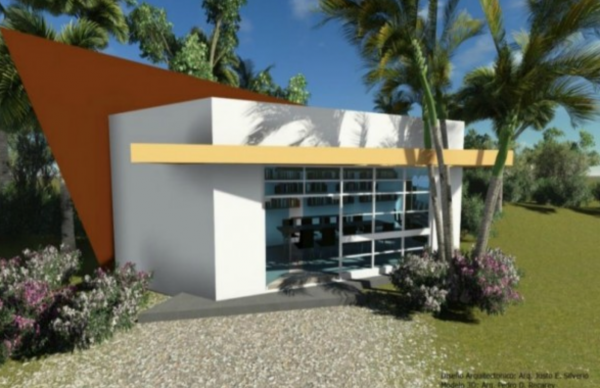 Color My World built a school kitchen in Nicaragua in 2013 and added a new playground to the Los Zoros School in 2014.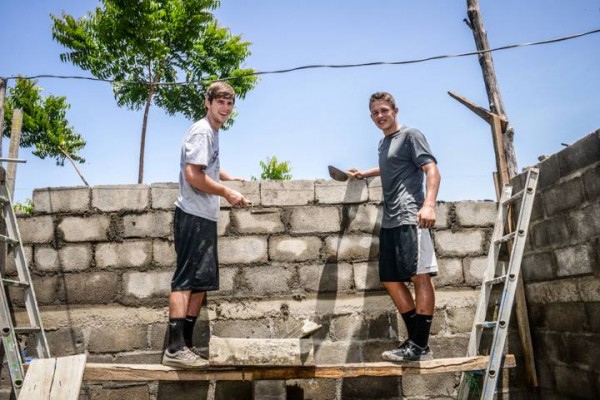 Kitchen during building process 2013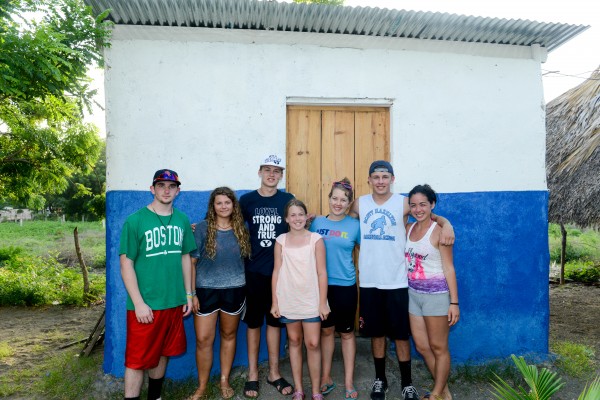 Finished Kitchen 2014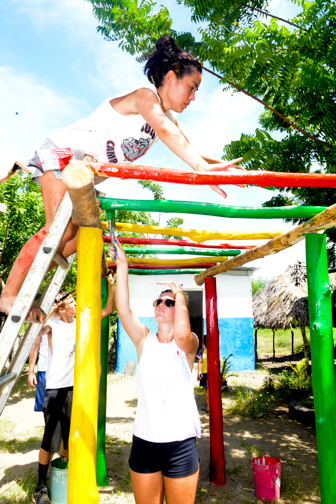 New Playground takes at Los Zorros School 2014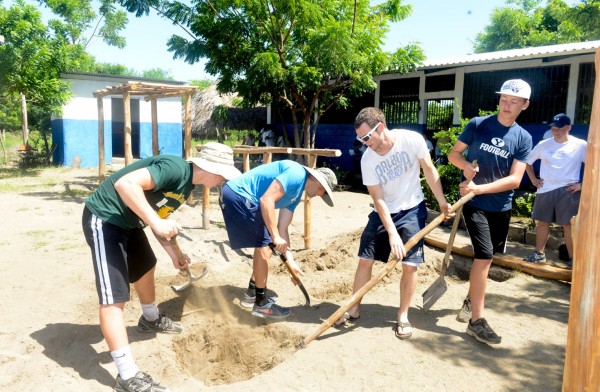 We made major home improvements in this paint project to Jenny's house in the Dominican Republic.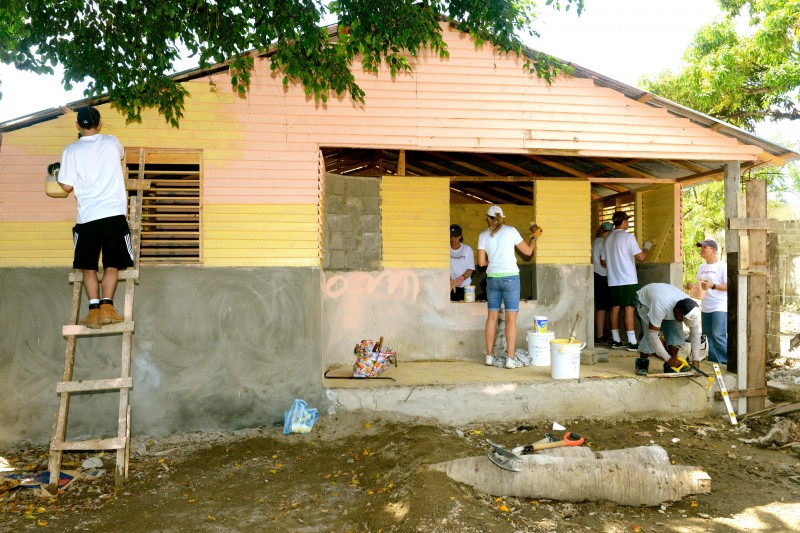 We built a playground and latrines at two schools in Nicaragua in 2014.
We repainted a kindergarten and houses in the neighborhood in Costa Rica in 2014.