Color My World and Kohls Department Stores help
Hurricane Katrina Refugees in  New Hampshire
"Hurricane Katrina was the deadliest and most destructive Atlantic tropical cyclone of the 2005 Atlantic hurricane season. It is the costliest natural disaster, as well as one of the five deadliest hurricanes, in the history of the United States."
Local corporate sponsors teamed up with Color My World to help Hurricane Katrina Refugees in New Hampshire get ready to go back to school.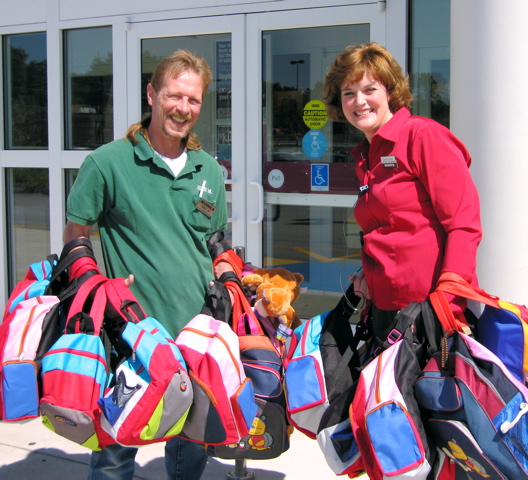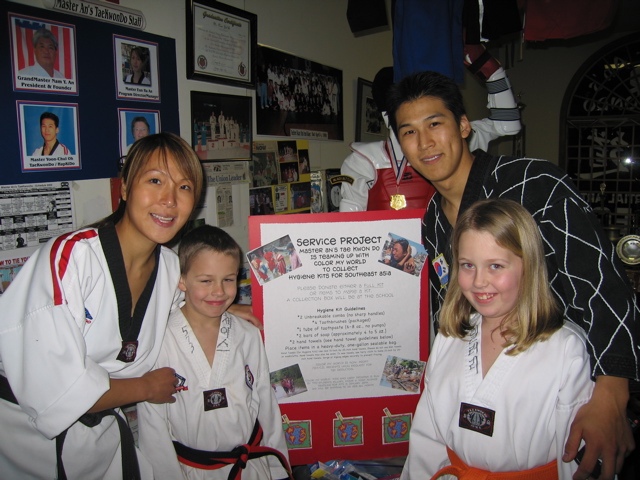 And that same photo above appeared in the local news!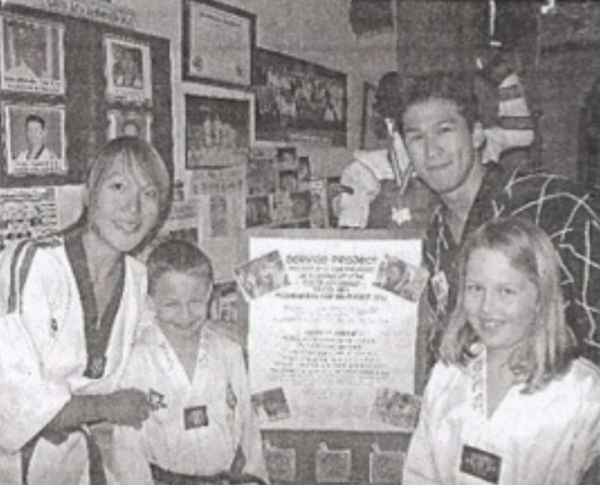 Color My World and Master An's Tae Kwon Do
Collect S.E. Asia Tsunami Kits
Other Corporate Sponsors assisting with this project include:
Wal-Mart Bedford
T- Bones Restaurants
Panera Bread
Macy's
Dunkin Doughnuts
Master An's Tae Kwon Do
Shaw's
Outback Steakhouse
Carabbas
Applebee's
Target
Sully's Market
Goedeke Home Decor
Bedford Fields
Bedford Village  Inn
101 Salon
The Flower Cart
Merrimack 10 Pin
The Tortilla Flat
Cinemagic
Amherst Country Club
Stonebridge Country Club
4 Points Sheraton Hotel
Preference Salon
101 Salon
Kohls
Trips Inc.