This past Saturday Color my World was able to work with some students at Brigham Young University to prepare hygiene and school kits for our upcoming trips this summer.
The project came out as inspiration from one of Brigham Young University's Spanish Professors, who suggested that the class do a service project together this Christmas season. Several students from different sections of the class came together Saturday at 11:00 am. They took supplies donated by students, faculty, and professors from other nearby universities and were able to assemble around 50 kits.
These kits include anything from notebooks and pens, toothpaste and soap, to T-shirts. They will be of great use to the youth with whom we will be working this summer.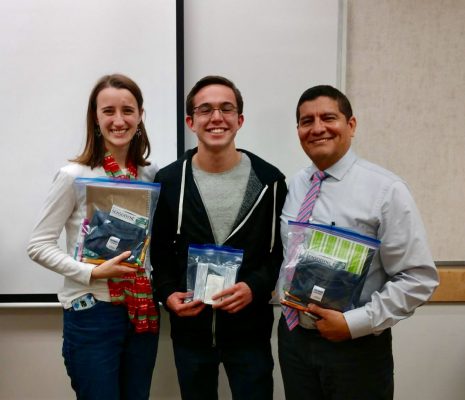 Color my World was so grateful that people in the community rallied together to support our cause. This professor's example is a reminder to us all that it doesn't take much to make a difference. People will support causes they can believe in. We invite each of you reading this to find a way that you too can serve this Christmas season! Remember, it doesn't take much to make a difference!