Our newest program, NEPAL will change your life! If you want to volunteer and change the lives of others in a beautiful setting, this program is for you! This experience is everything you could ask for in a raw, beautiful setting where conveniences such as wifi, modern facilities, stores and even clean water are at a bare minimum. Designed for the volunteer who really wants to engage in the lowest levels of poverty and work hands on with the community in a rural environment. Nepal will change you for the better! We promise!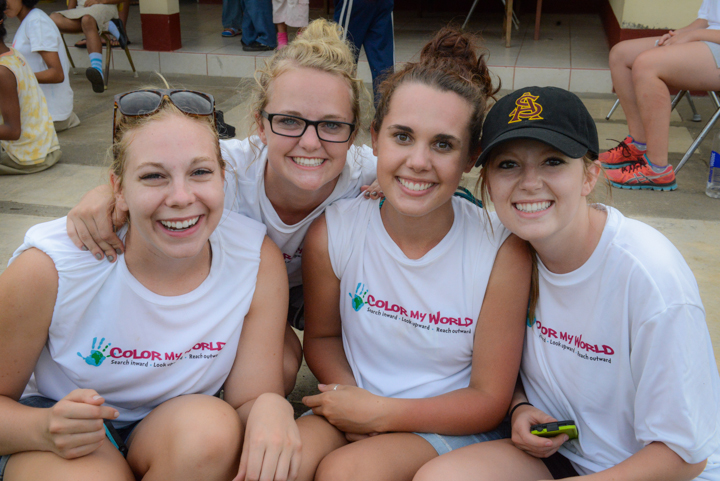 "After returning home from Color My World, I have reflected a lot on what has changed within me. Whilst at first I expected to be shocked by the poverty and living conditions of some areas, I instead have come home with a sense of gratitude for the opportunity to have been around such amazing people. One example is a young lady I met who had never painted in her life, but when given a paintbrush and canvas, she painted a masterpiece. Over the two weeks, I learned more from the people than I felt I was able to give. What an experience". –Dan Taylor, England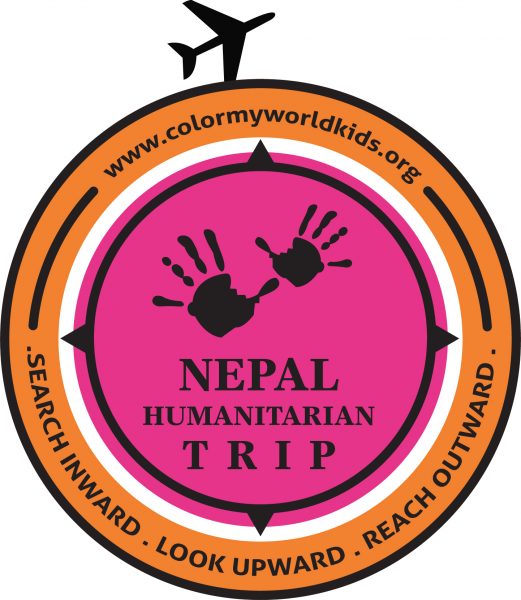 About the Volunteer Program Director: Angela Hughes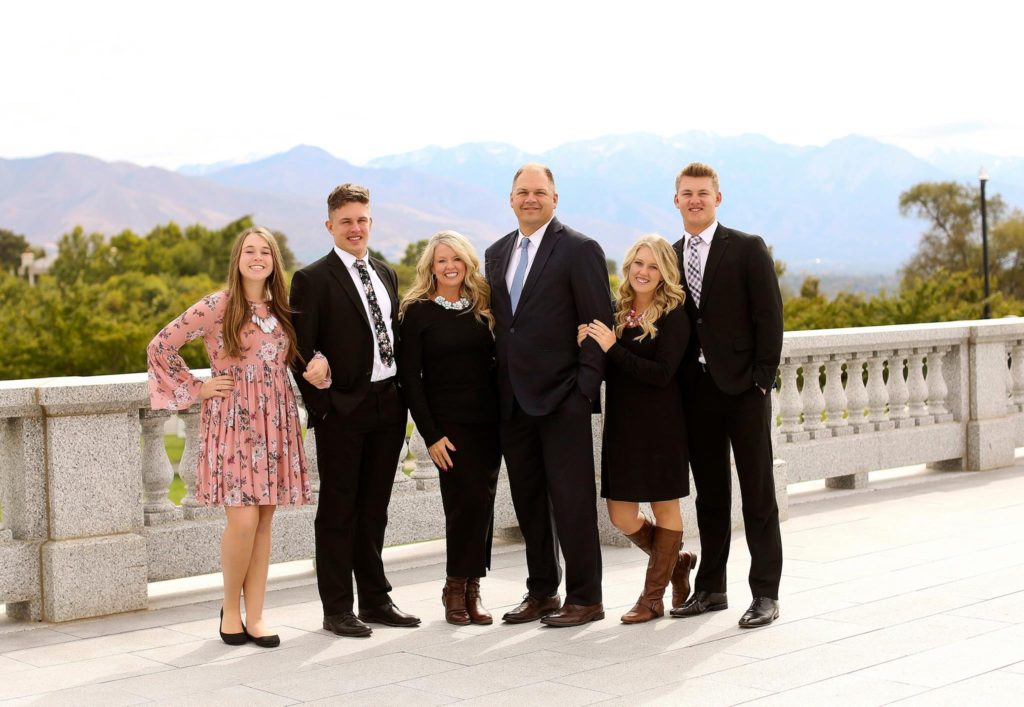 A humanitarian, Angela Hughes is the director and co-founder of her family foundation, Color My World (501c3) and personally arranges and escorts each group that travels with the foundation. She is engaged with each project from start to finish.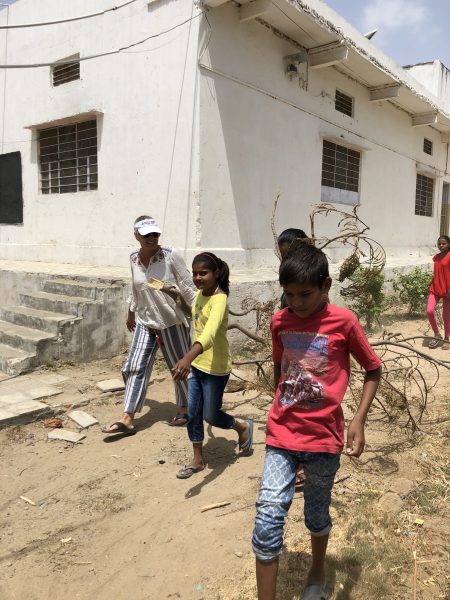 A mother of four children, ages 15-24, Hughes has been in the travel business both as a travel agency owner of Trips Inc. for over 30 years and as a former adjunct professor at both Brigham Young University in the Geography/Travel &Tourism Department and The New Hampshire Community College system teaching Travel & Tourism.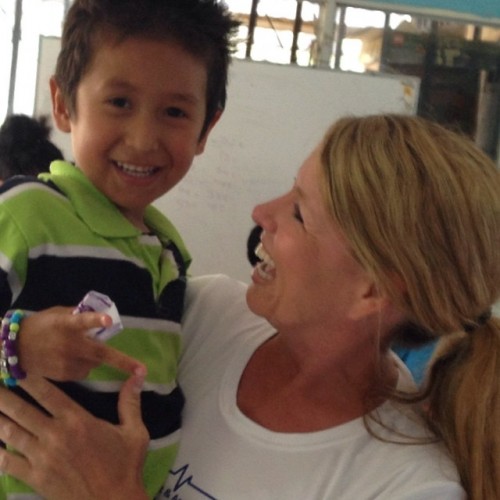 Angela's expertise include a masters degree in geography and hobbies include third world development humanities, photography and the Renaissance. She has taught her children on location throughout the world bringing to life art, history and science through travel education. Her and her Husband, Brian started the organization as a way to give back to those in need.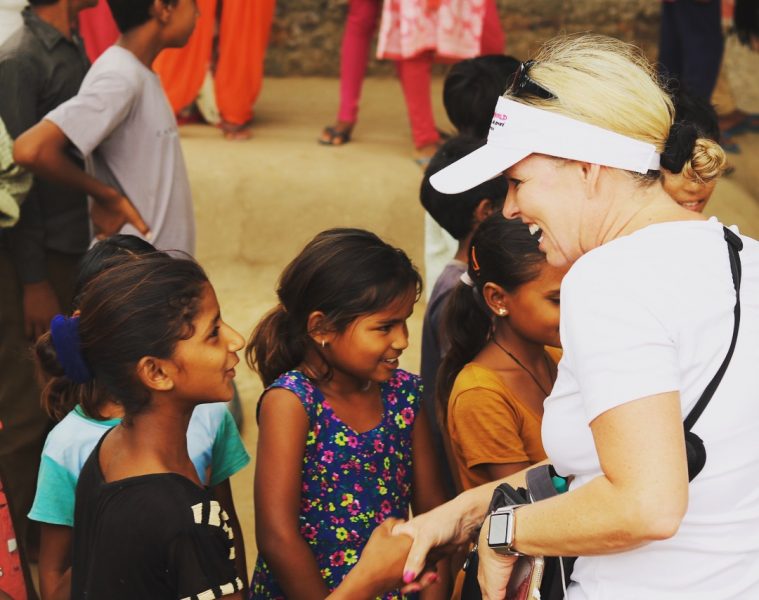 Hughes plans and escorts groups around the world and specializes in Europe, Asia and 3rd world humanitarian Trips.
Nepal
Tucked away in the Himalayan Mountains, this enchanting nation's natural landscape is dominated by eight of the world's tallest peaks, including the iconic Mount Everest. In addition to the numerous ambitious climbers who flock here to face the challenge of climbing this majestic peak, Nepal attracts large numbers of eco-tourists eager to experience this intriguing country's virtually untouched natural wonders including lush subtropical forests home to a range of exotic wildlife. Nepal's cultural landscape is just as diverse as its natural one, playing host to an array of distinct ethnic groups. Other popular tourist highlights include: the capital city of Kathmandu with its exquisite temples and palaces; the sheer magnificence of Patan's Golden Temple; Chitwan National Park, for its impressive scenery; and, of course, Bodnath, the nation's most sacred Buddhist monument.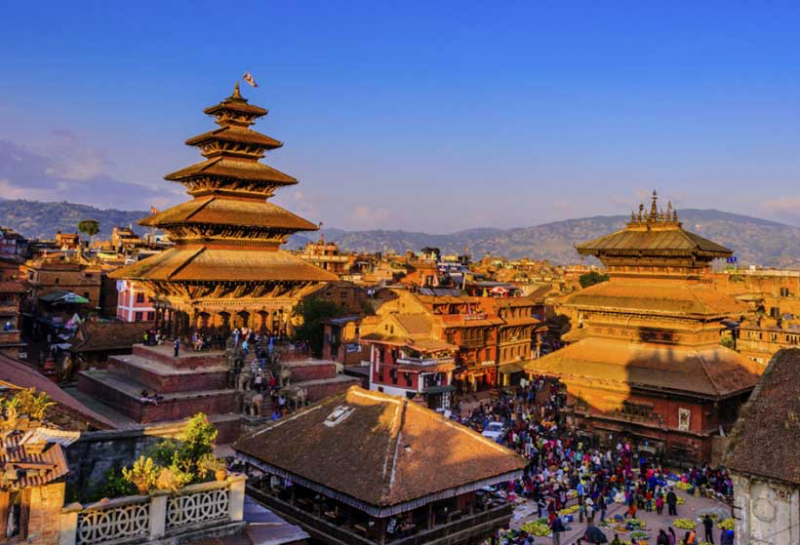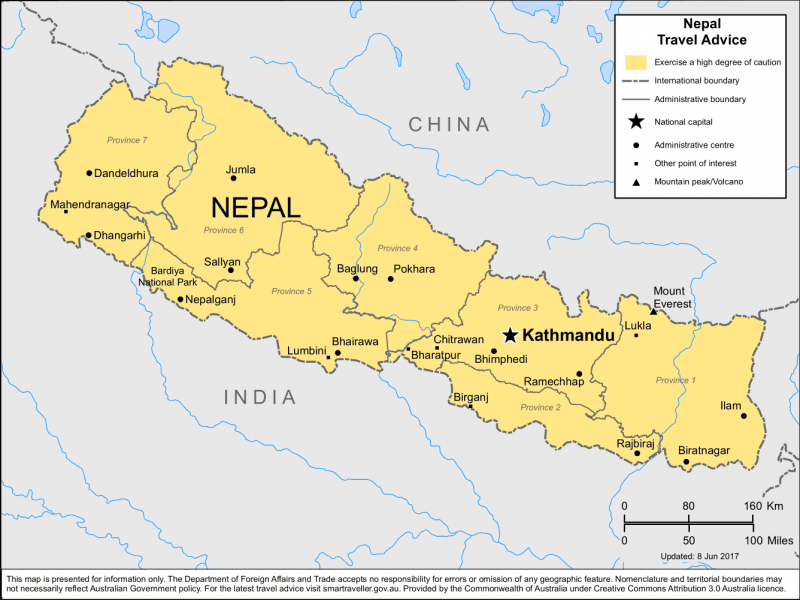 Day 1: Kathmandu (Sat, 6 June)
Kathmandu
Nepal's capital city serves as the departure point for treks into the Himalayas, including Mount Everest and Annapurna, and as a result is a major travel and tourism hub. Besides its proximity to these world-class hiking trails, the city also features many charms of its own, including an exquisite setting amidst snow-covered mountain peaks, friendly locals, several UNESCO World Heritage Sites and a series of ornate stone temples dating back hundreds of years. Don't miss a visit to the sacred Boudhanath Stupa, the ancient tree-swathed site of Swayambhunath, or Kathmandu Durbar Square with its 12th-century temples.
Day Itinerary
Arrival Kathmandu.
Upon arrival, met by our Color My World representative and get transferred to  your hotel.  Day at leisure.
 Day 2: Pokhara (Sun, 7 June)
Pokhara
The second-largest city in Nepal, Pokhara sits on the shores of Phewa Lake in the central region of the country. Often called the 'Adventure and Leisure Capital of Nepal', and known as the gateway to the Annapurna Circuit, Pokhara is a popular hub offering plenty to see and do. The range of activities on offer is almost overwhelming, with lakes and waterfalls to admire; yoga, reiki and meditation classes to attend; caves (such as Mahendra) to explore; boating, canoeing and whitewater rafting on the waterways surrounding the Lake to enjoy; and a number of challenging hikes to test your fitness, with the viewpoint of Sarangkot being particularly rewarding. Meanwhile, serious trekkers can access the Annapurna Base Camp from Pokhara, the first stop for a number of impressive trails through the spectacular mountain range.
Day Itinerary
Take a short tour of Kathmandu visiting Swayambhunath Stupa and Kathmandu Durbar Square. Swayambhunath Stupa, dedicated to Buddhism is situated in a hillock 80 m above the ground level and is claimed to be 2000 years old. There are numerous Buddhist monasteries (Gumba) around. The view of the valley is spectacular from here. Kathmandu Durbar Square, one of the seven World Heritage Sites of Kathmandu Valley is worth visiting. It was the center of ancient and medieval Kathmandu. You will visit the Hanumandhoka Palace of Malla Kings. 
Kathmandu- Pokhra drive (205 kms/ 5.5 hrs). 
Later drive to Pokhra and check in at your hotel.  Pokhara valley is the second largest tourist attraction after Kathmandu and regarded as one of the most beautiful place in Nepal. Pollution free and less crowded, Pokhra has a lot to offer to the visitors. You may stroll along the lakeside. The reflection of Fishtail on the tranquil surface of Phewa Lake is an unforgettable sight.
Activities
Swayambhunath Stupa
Durbar Square 
Swayambhunath Stupa
Later a Buddhist monk from China who was an emanation of the Wisdom Buddha Manjushri drained the lake and thus made the crystal stupa accessible for people. Nowadays it is protected against robbery by the dome-shaped structure. Throughout the centuries countless Buddhist masters from India, Sri Lanka, Tibet and China have visited the stupa. Swayambhu means Self-Manifested or Self-Sprung.
The stupa represents Buddha's mind. To visit a stupa is said to be the same as meeting a Buddha in person. It offers peace, freedom and joy to the whole world and ultimately helps us to obtain perfect enlightenment. Just seeing, hearing about, reflecting upon, or touching a stupa fosters peace and even spiritual release. The stupa pacifies physical and mental difficulties such as sicknesses, famine and conflicts in all areas and directions.
Spiritual practices bring stronger results when performed close to stupas than in other powerful places. Visitors and pilgrims walk around the stupa in a clockwise direction and recite mantras, make offerings, turn prayer-wheels and make wishes for the benefit of all beings.
Durbar Square 
Durbar Square is the generic name used to describe plazas and areas opposite the old royal palaces in Nepal. It consists of temples, idols, open courts, water fountains and more. Before the Unification of Nepal, Nepal consisted of small kingdoms, and Durbar Squares are most prominent remnants of those old kingdoms in Nepal. In particular, three Durbar Squares in the Kathmandu Valley, belonging to the three Newar kingdoms situated there before unification, are most famous: Kathmandu Durbar Square, Patan Durbar Square, and Bhaktapur Durbar Square. All three are UNESCO World Heritage Sites.
Day 3: Pokhara (Mon, 8 June)
Day Itinerary
Early morning drive to Sarangkot for sunrise trip, enjoy the views over the Annapurna Massif. Return hotel for breakfast.
Later visit Bindyabasini Temple. Legend relates this temple to the famous temple of Bindhyabasini in India. It is believed that King Siddhi Narayan Shah of Kaski brought the deity to Pokhara before Nepal's unification. See The Seti river gorge. The river has carved a deep, narrow chasm through the middle of town, turning the water milky white in the process.  Later see the Davis Falls. Also known as Patale Chhango, this waterfall marks the point where the Pardi Khola stream vanishes underground. When the stream is at full bore after monsoon rains, the sound of the water plunging over the falls is deafening.
Activities
The Seti river gorge, Pokhara
The Davis Falls, Pokhara
The Seti river gorge, Pokhara
The river has carved a deep, narrow chasm through the middle of town, turning the water milky white in the process.
Day 4: Balthali Village (Tue, 9 June)
Balthali
Located in the Kavrepalanchok District in central Nepal, the village of Balathali lies southeast of Kathmandu. This scenic village boasts a rural tranquillity, tradition and culture untouched by modernity. Balthali serves as a base from which to explore the surrounding region featuring pine forests, orange plantations and lush green terraced farms dotted with traditional Tibetan Tamang villages. Nature lovers can delight in the sheer breathtaking beauty of the area and enjoy its network of endless walking trails, bird watchers can look forward to spotting an array of exotic birdlife, while culture enthusiasts can discover the enchanting local heritage of the indigenous ethnic groups. Enjoy a sunrise morning hike and watch the mist lift over the valley or discover the Namo Buddha, a famous landmark. Don't miss the opportunity to hike the Balthali Trek – described to be among the 'world's best short hikes without altitude' by Lonely Planet. Other popular activities include: fishing, mountain biking and horse riding.
Day Itinerary
Pokhra – Balthali drive (244 kms/ 6 hrs)
You will be leaving Pokhara & be transferred to your hotel in the Balthali village.  
Enroute visit a primary school .  At the very beginning, the school didn't have a proper building and the learning activity was started in a shrine like house and there used to be merely 15-18 students. Even after a decade of its establishment, it has to wander here and there in order to get a proper land. It was like a mobile school.  Here you will take up task of making its garden/premise more beautiful by weeding off dead plants, gathering dry leaves and watering etc.
Just beyond Panauti town and Khopasi  lies one of the rich cultural and natural destination of Balthali, where upon sits on top of a hill – Balthali Village Resort – a small, cozy retreat with bird's eye view of green terrace fields dotted with painted houses and faint hue of Himalayan peaks in the north horizon. It offers a sunrise in the east, speculating Himalayan range of Manaslu, Langtang & Everest in the north, innumerable rice terraces in the west & huge bodied green forest of Mahabharata range in the South. One of the most important factors of this spot is that it is warm in the winter & cool in the summer. The area of Balthali is covered of various flora, colorful rhododendron forest, magnolia & sal trees.
After lunch at resort ,  you will go to see the village of Balthali . 
Day 5: Balthali Village (Wed, 10 June)
Day Itinerary
Today is dedicated for volunteer work! You will be divided into groups for a noble cause of Teaching. The word 'teaching' means the work of a teacher to provide knowledge and guidance. It is one of the oldest and noblest services to the society in any culture. Teaching not only shows the right path that the students should follow but also prepares the human resource for the further development of the nation. 
Group 1 will teach at the  lower Secondary  (Balthali )
Group 2 will  teach  at  Kamala Secondary School ( Khyaku). Note group 2 has to walk 20 minutes to reach the High school from Resort
Later in the evening, return back to your resort.
Teaching, Balthali, Nepal
The word 'teaching' means the work of a teacher to provide knowledge and guidance. It is one of the oldest and noblest services to the society in any culture. Teaching not only shows the right path that the students should follow but also prepares the human resource for the further development of the nation.
Basis
Full Board – Dinner, Bed, Breakfast and Lunch
Day 6: Kathmandu (Thu, 11 June)
Kathmandu
As previously described
Day Itinerary
Drive to Kathmandu and visit the Blind home.  This school is helping in making life better for blinds. Your task today is to do the gardening here. Start with uprooting the dead plants and weeds, cleaning the ground, ploughing, sowing nurseries and watering the plants. Definitely a team work and of course a noble work!
Later in the day, sing and dance with the children. Let them learn some popular songs of your country. Encourage them to fight against their blindness and motivate them. Let them know how important they are to the society. Say goodbye and return to your hotel.
Basis
Full Board – Dinner, Bed, Breakfast and Lunch
Day 7: Nepali Ghar Hotel, Kathmandu (Fri, 12 June)
Day Itinerary
Drive  to the Buddhist Monastery (Nunnery)  for another session of volunteering. Activities include:
Teaching English to Monks /Nuns
Help to prepare meal for the Monastery
Gardening &
Wall painting
Located in the village of Syuchatar in western Swayambhu, the nunnery is home to more than 100 nuns who are given the opportunity to study in practice. The building features four stories and 70 rooms and was built from the charitable efforts of global followers and supporters.
Basis
Full Board – Dinner, Bed, Breakfast and Lunch
Day 8: End of Itinerary (Sat, 13 June)
Day Itinerary
Day at leisure. 
Check out time is 12 noon.  Later get transferred to the airport to board onward flight.
Basis
Bed and Breakfast

Deposit and Payments
A nonrefundable donation of $600.00 is due at the time of  registration.
How do I make a payment?
Payments Online
Make a credit/debit payment through PayPal.
We will send you a Paypal invoice upon acceptance
PaylPal charges a 2.9% transaction fee, which will be added as a "tax"
Payments are considered donations and are non-refundable
Payment by Check
Make certified/personal checks/money orders payable to Color My World.
Include your name and payment description on your check or money order memo line.
Note that it may take 7 business days for Color My World to receive your check or money order.
Mail your payment payable to Color My World and mail to: 
Color My World ℅ of Angela Hughes
15795 Turkey Island Circle
Winter Garden, FL 34787
All payments made to Color My World are non-refundable as we are a non-profit and not a travel business. 
Contributions that you have solicited from others on behalf of CMW are general unfettered contributions to CMW and cannot be refunded regardless of your participation in a CMW expedition. (If this was not the case these contributions would not be tax deductible.)
If you are cancelled by CMW from an expedition for failure to meet the payment or document submission deadlines all payments made directly by you will be non-refundable.
A participant with a scheduling conflict may be allowed to transfer their credit to a new participant for the same trip or if their place can be filled by another person from the waiting list.
Future Nepal Key Due Dates
Jan 15, 2019
Passport photo copy must be emailed to CMW angela@colormyworldkids.org
Payment for optional excursion to Mount Everest will be due to 
Trips Inc.  More info will follow regarding this excursion.
Remaining Balance Due
March  1, 2019 
Remaining Balance due to CMW
April 1, 2019
Flight Itinerary Due