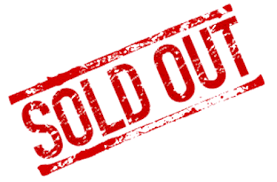 Volunteer in Guatemala this summer with Color My World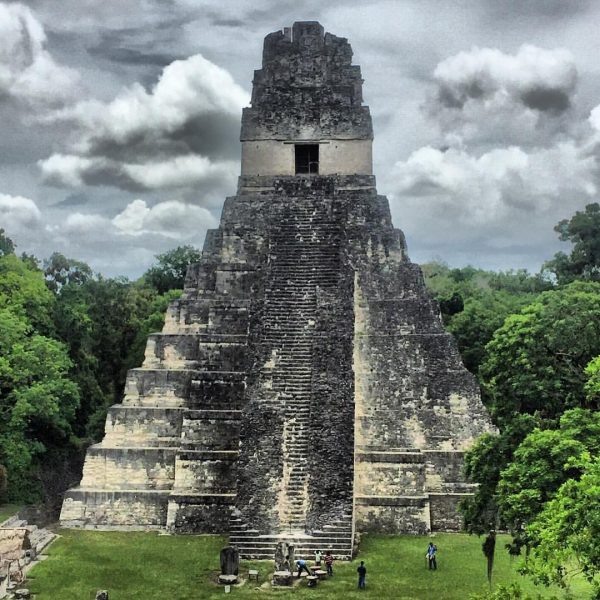 Guatemala blends the untouched cultural beauty of Central America, the historic cities and sites, and the opportunity to learn and work with the people of the country all together to create a memorable, life changing experience.
While there, you will be staying in the orphanage that we will be working with, spending the day doing activities like working in the health clinic, helping on the farm, and teaching in the schools. In the downtime you will have the opportunity to play games with the children, practice your Spanish, and admire the beauty of the Guatemala highlands.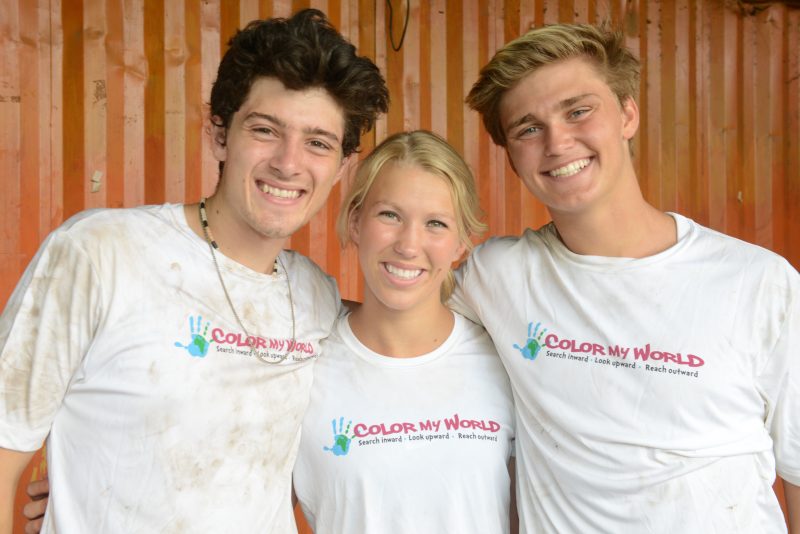 Guatemala is for the volunteer who wants to connect first hand with the people that they will be working with, and wants to spend their time completely immersed in the culture and community of the country!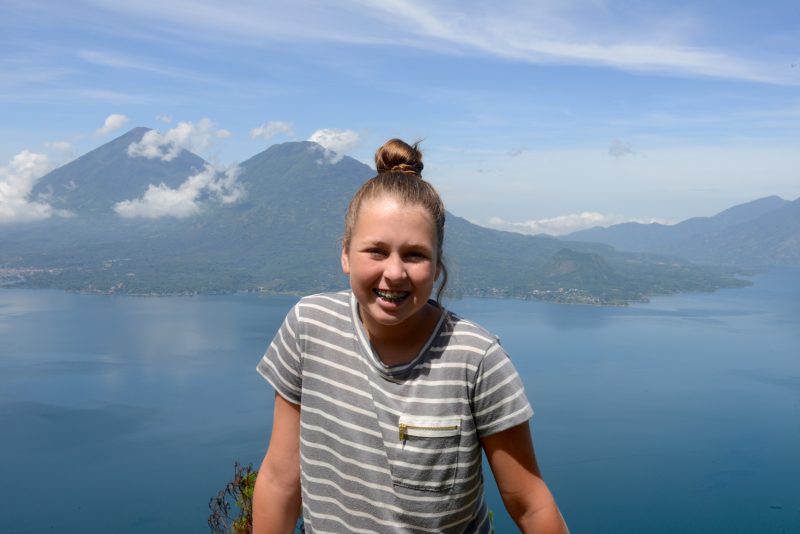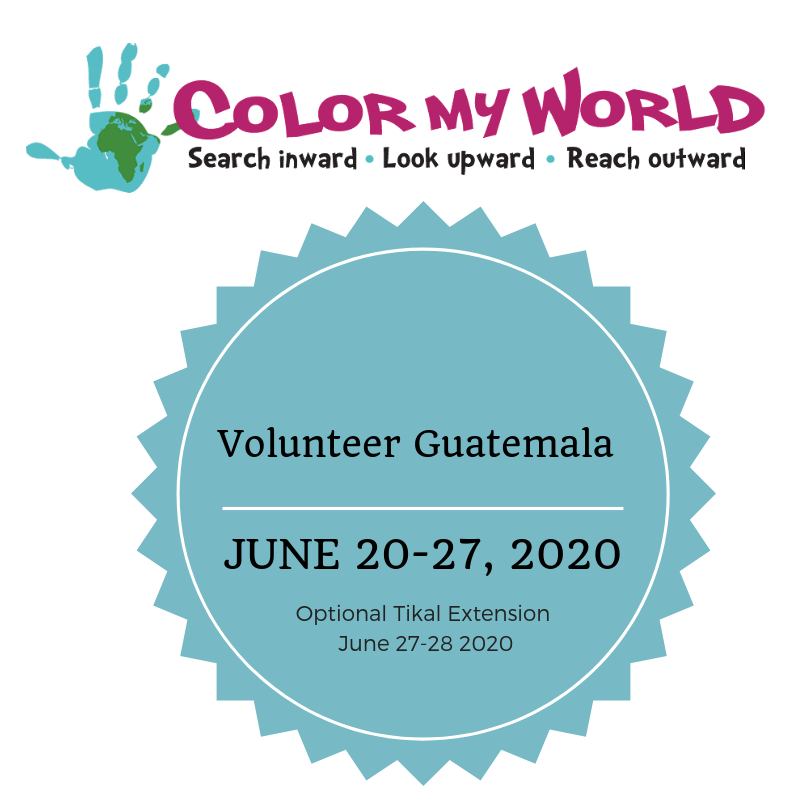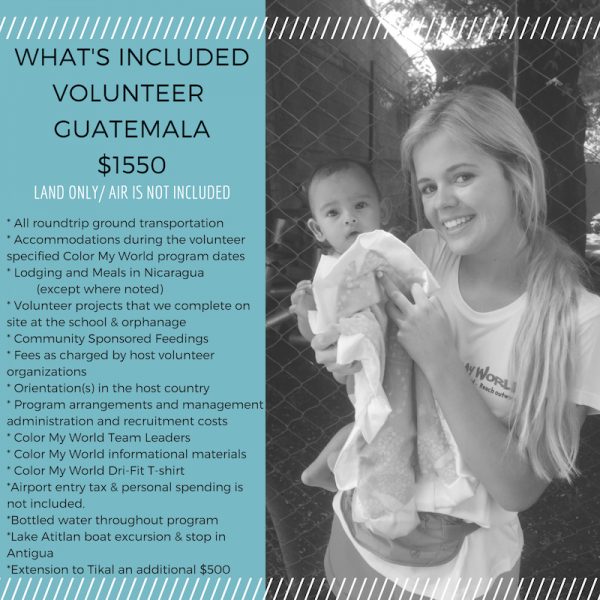 The optional extension to Tikal is not included and is priced at $500.00
This includes roundtrip flight, hotel and tour.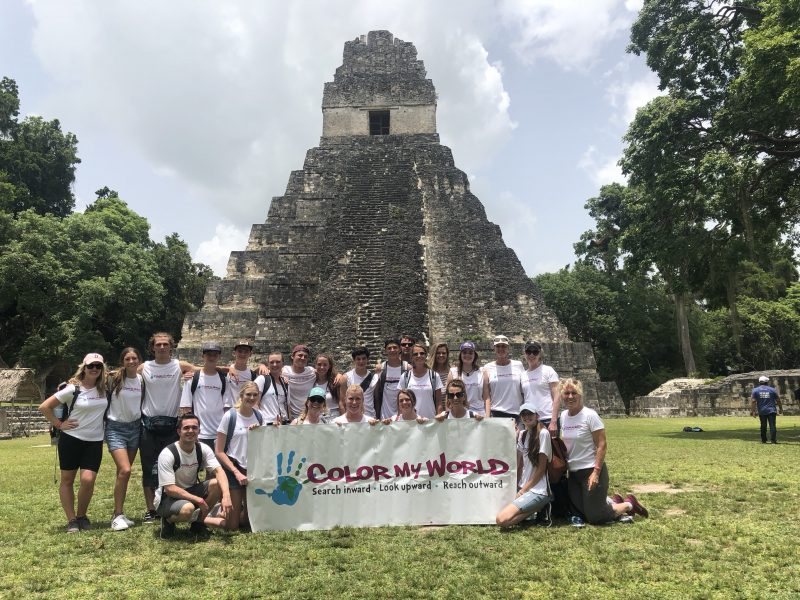 Please do not book your flights until we have sent out the email that the trip is progressing.
Color My World will not be responsible for air bookings in any situation.
About the Volunteer Program Director: Angela Hughes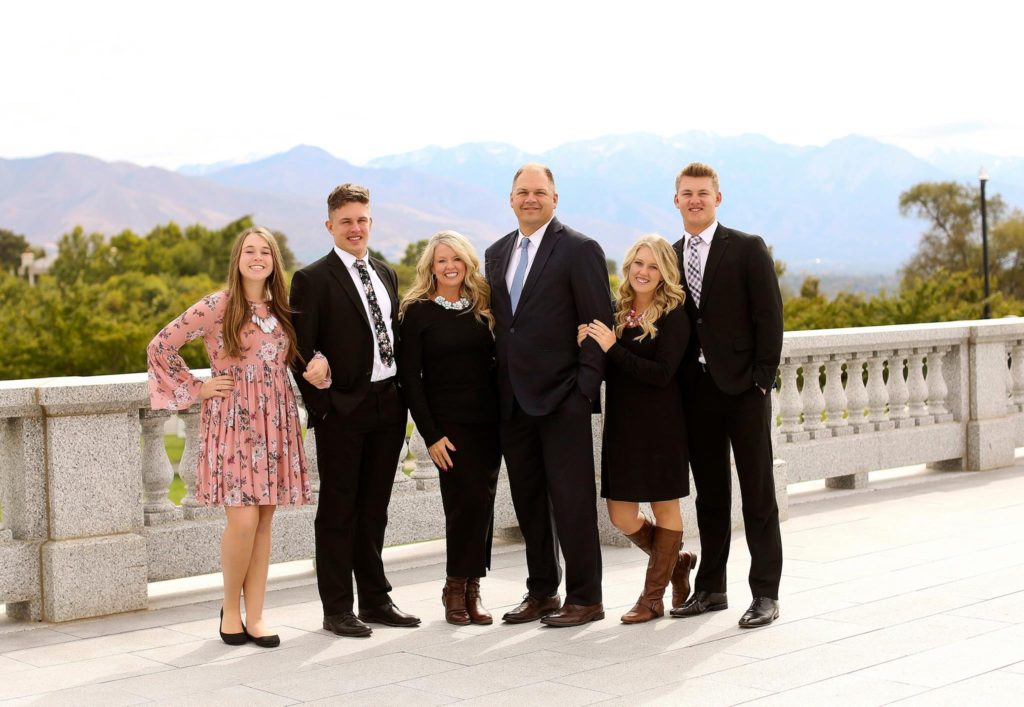 A humanitarian, Angela Hughes is the director and co-founder of her family foundation, Color My World (501c3) and personally arranges and escorts each group that travels with the foundation. She is engaged with each project from start to finish.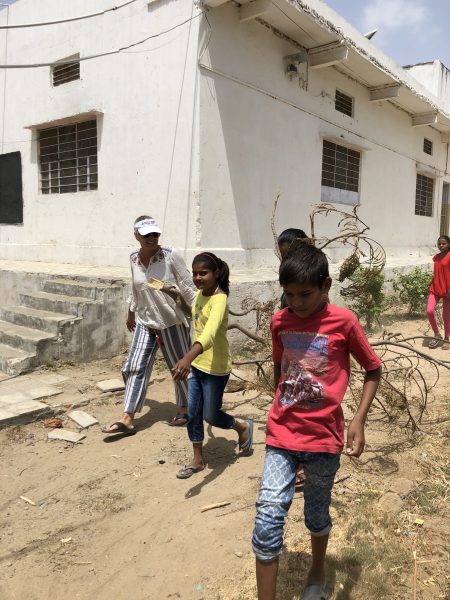 A mother of four children, ages 15-24, Hughes has been in the travel business both as a travel agency owner of Trips Inc. for over 30 years and as a former adjunct professor at both Brigham Young University in the Geography/Travel &Tourism Department and The New Hampshire Community College system teaching Travel & Tourism.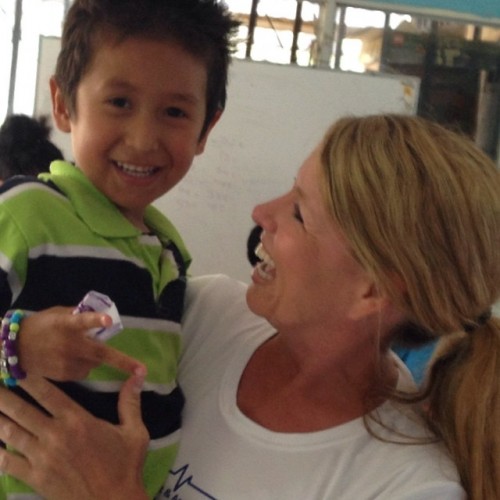 Angela's expertise include a masters degree in geography and hobbies include third world development humanities, photography and the Renaissance. She has taught her children on location throughout the world bringing to life art, history and science through travel education. Her and her Husband, Brian started the organization as a way to give back to those in need.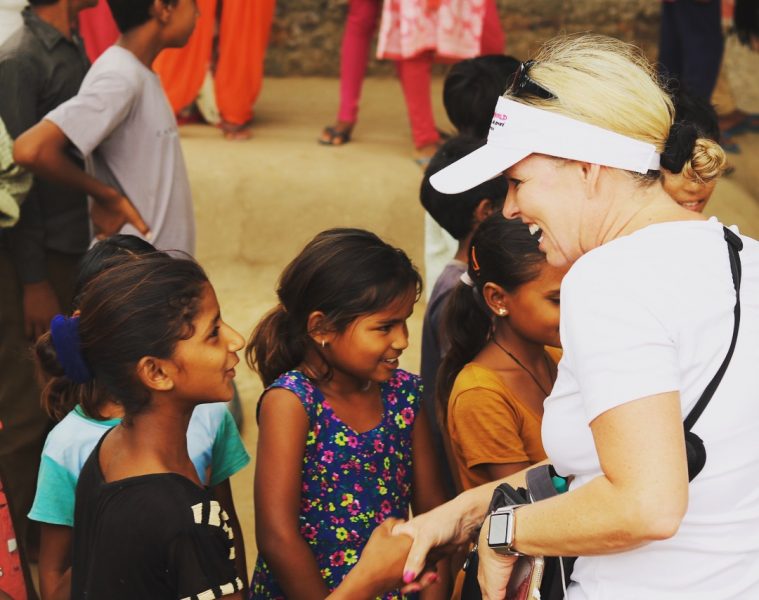 Hughes plans and escorts groups around the world and specializes in Europe, Asia and 3rd world humanitarian Trips.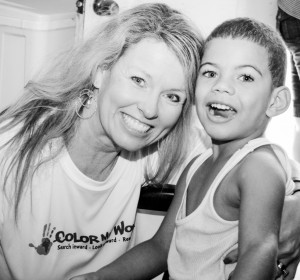 2020 Guatemala Tentative Itinerary * subject to change This is a sample of what your week might look like – Arrive in Guatemala and transfer to the highlands where you will work with orphans and at-risk children in and around the Lake Atitlan, Guatemala area.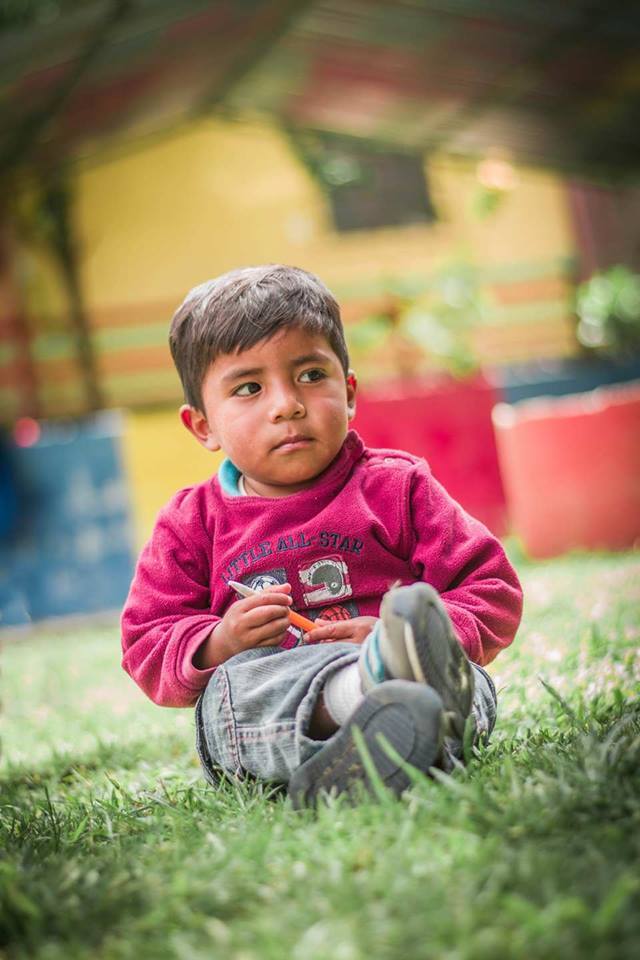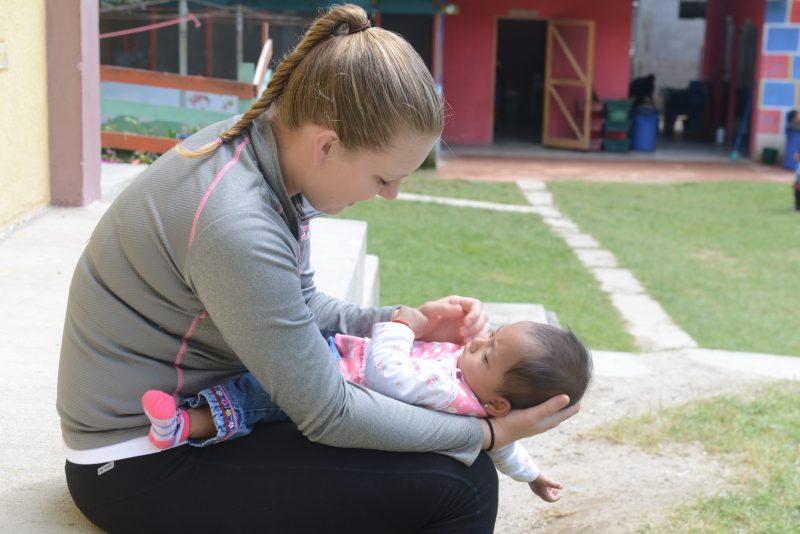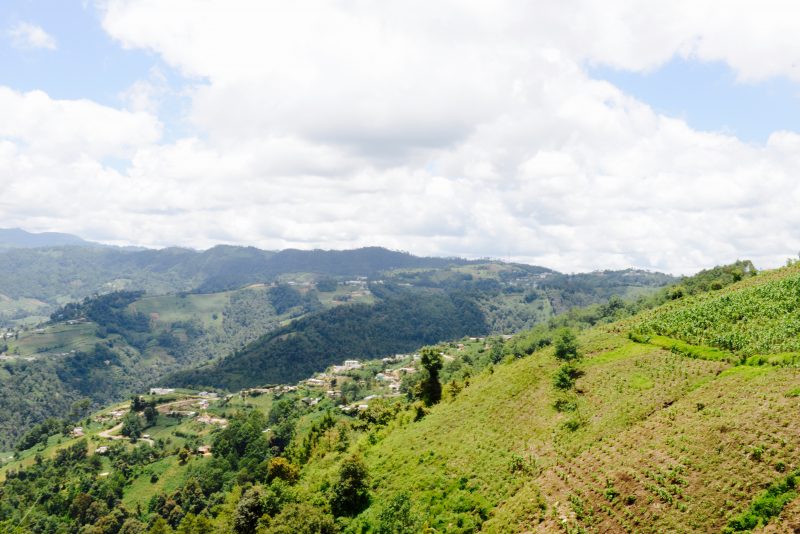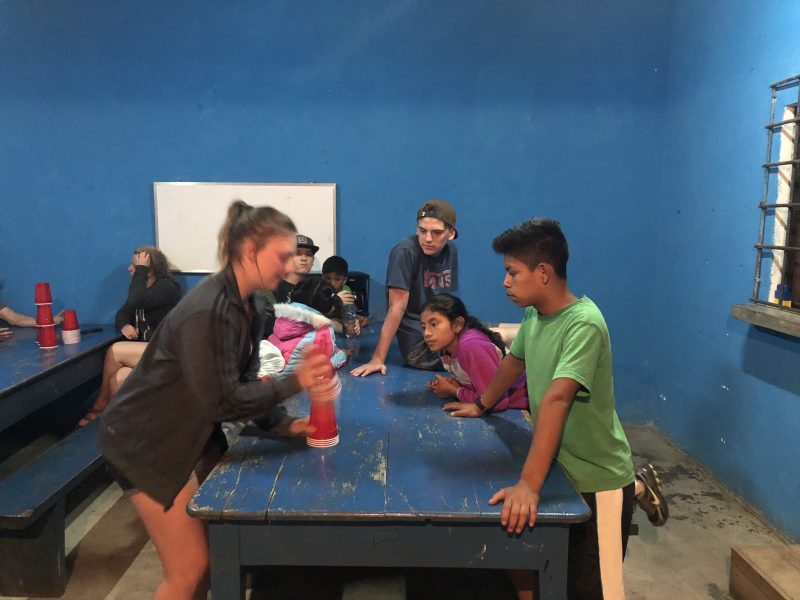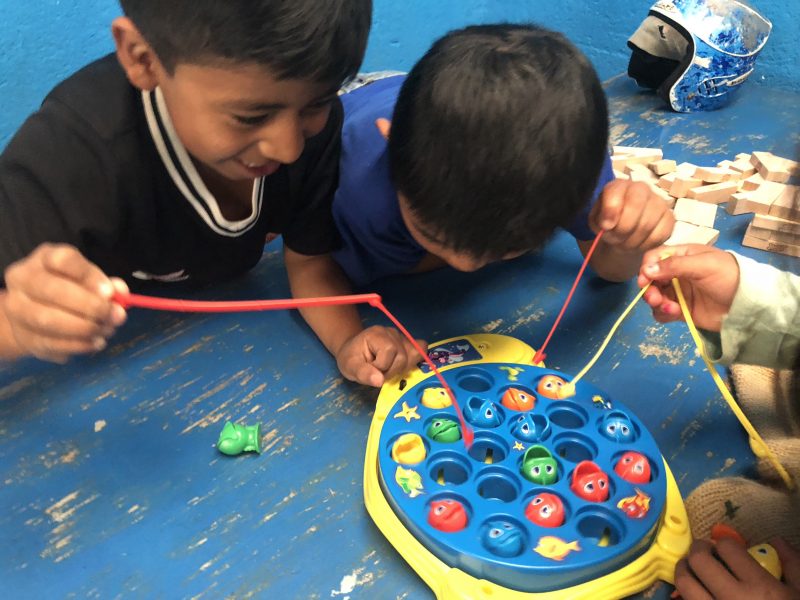 When the kids are not in school, we spend time playing games, soccer, painting and engaging with the children that range from 2-16 years old.
There are approximately 15 children in the orphange. Each child comes from a different background and circumstance. The children are very loved in this orphanage and the kids treat each other like one, big family.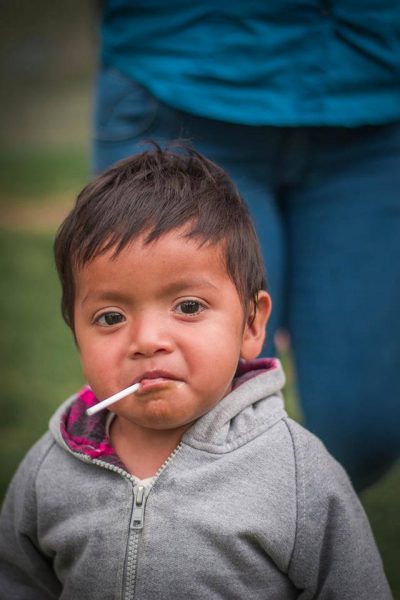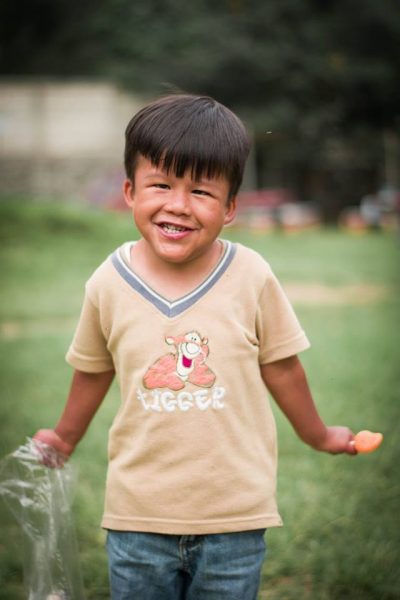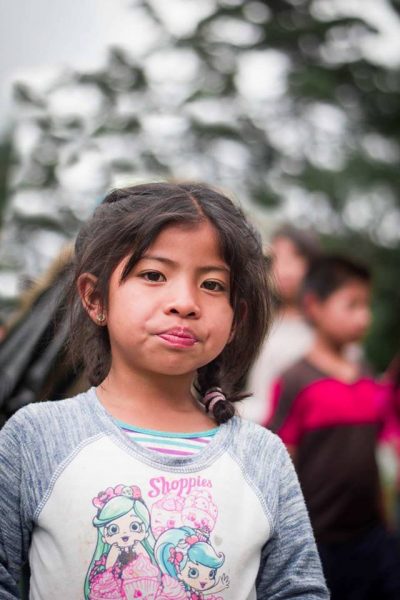 While the kids are at school, we generally work on a project in the community. Last year, we improved three homes by adding bunk beds, new stucco and repaired roofs to some of the most impoverished homes in the highlands.
If you are not the manual labor type, there is always an option to engage with local children in cultural interaction.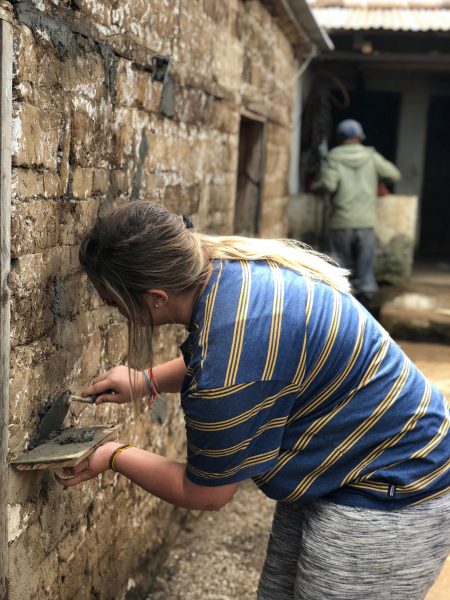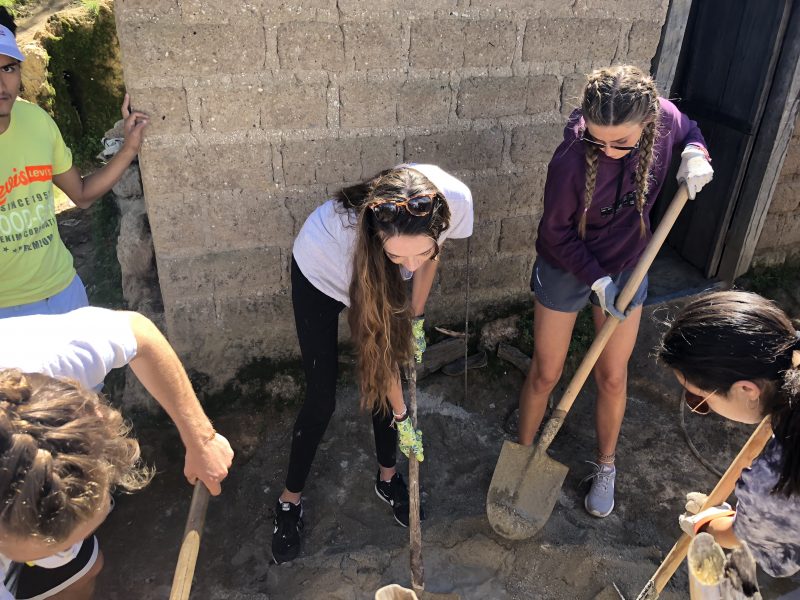 We will spend time with moms and children who will gather for a weekly meal.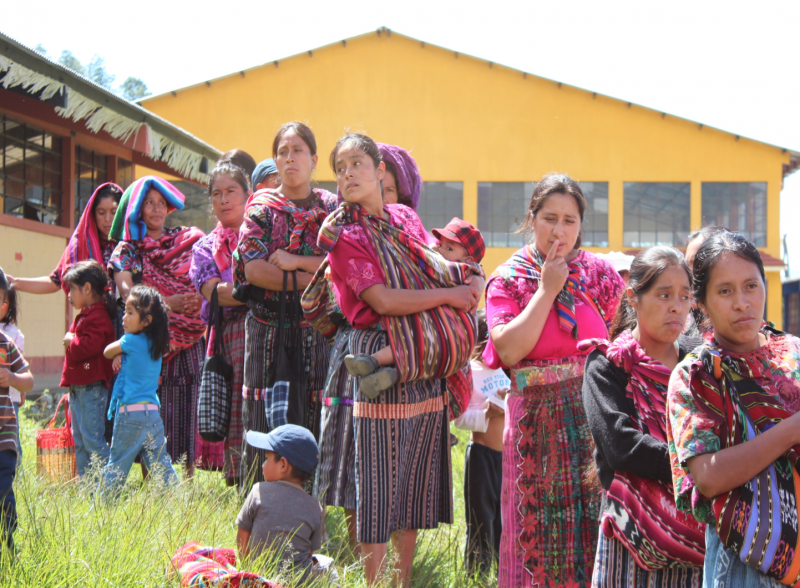 Various educational, recreational, and health projects are ongoing to support these children. Volunteers work to help keep children off the street and to help provide them with a happy and productive childhood.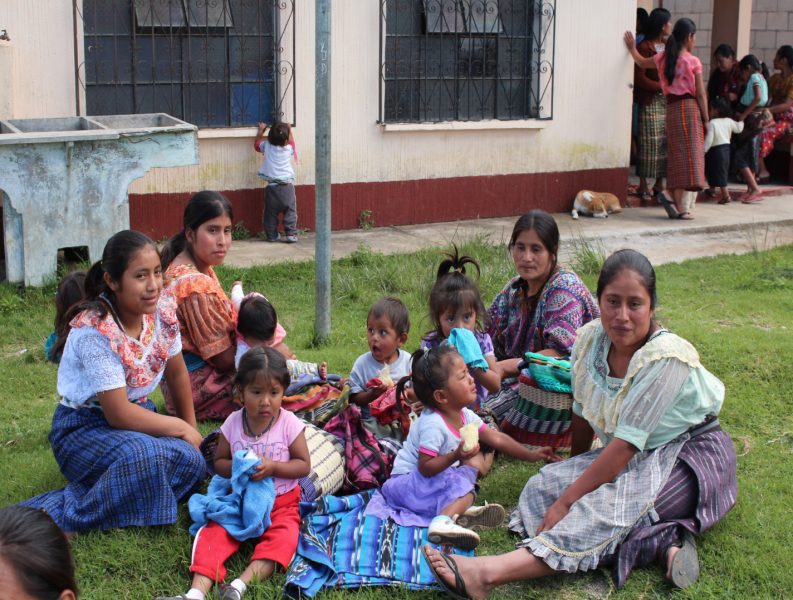 Getting an education can be a challenge for any child in Guatemala, especially the Mayan Indians in the Highlands. One out of only eight girls get through the sixth grade. But it has become a necessity for these poor communities, as many parents cannot read or write or or even speak Spanish…they have to rely on their children. You will have the opportunities to work in local schools helping with the children.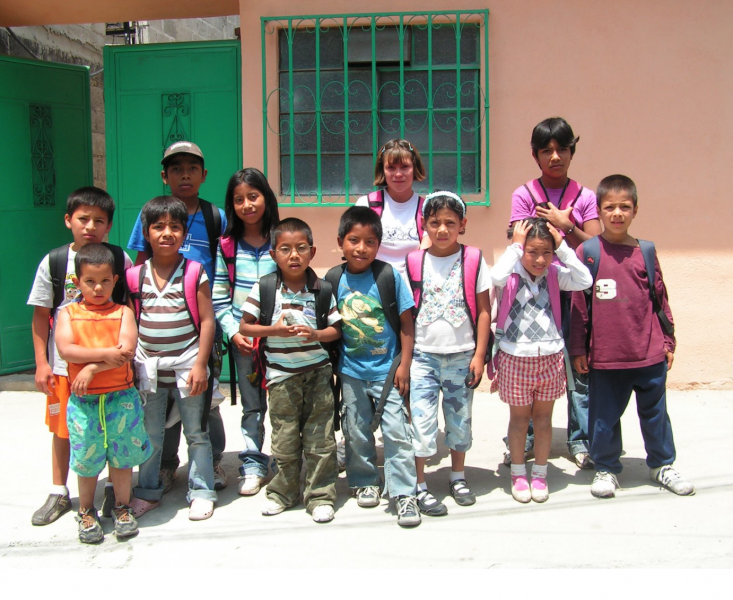 Part of the week you may volunteer at the community medical clinic if we have a doctor or nurse on our trip. Last year, we were lucky enough to have Dr. Joel Betz. Our volunteers assisted him. On the days we opened the clinic, patients walked two hours in the mountains to be treated.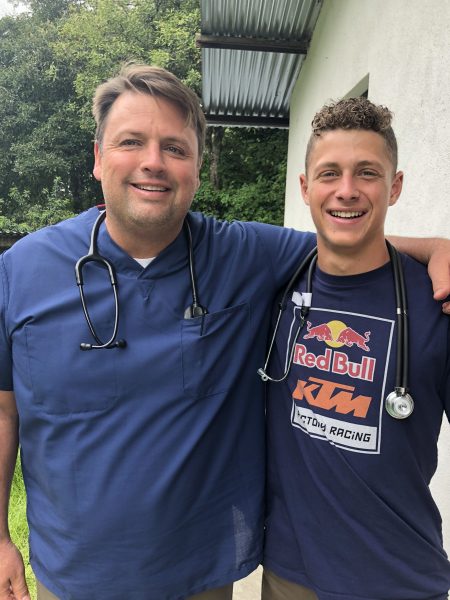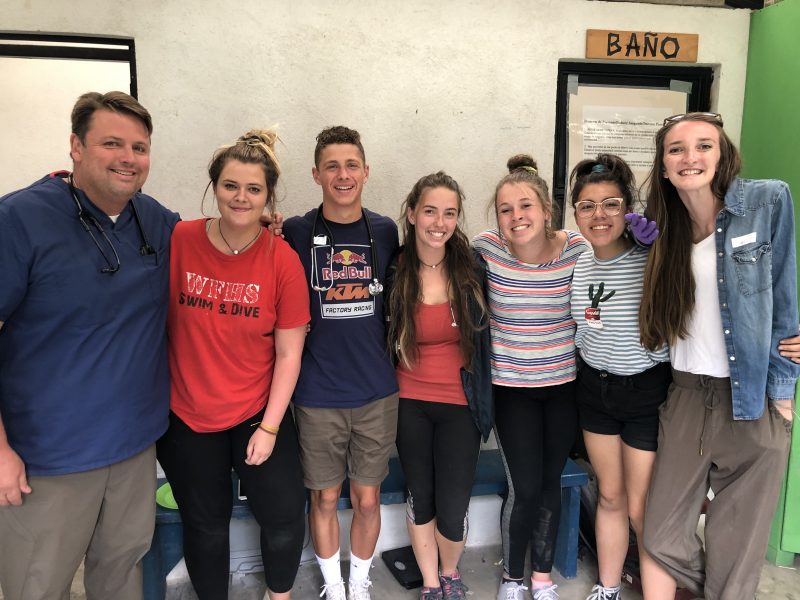 Depending on individual skills and interests, volunteers act as mentors, help children with their homework, organize sports and arts and crafts, and teach English. However, your care and support are the most important thing for these children.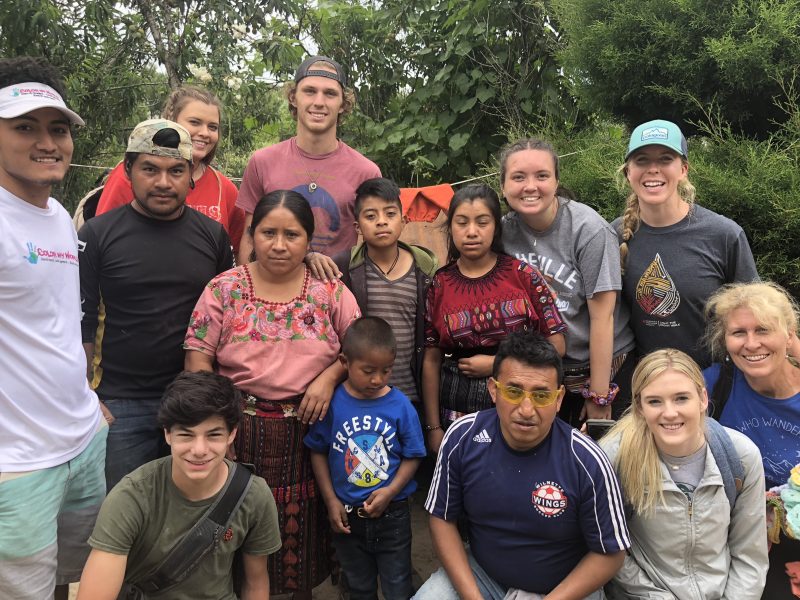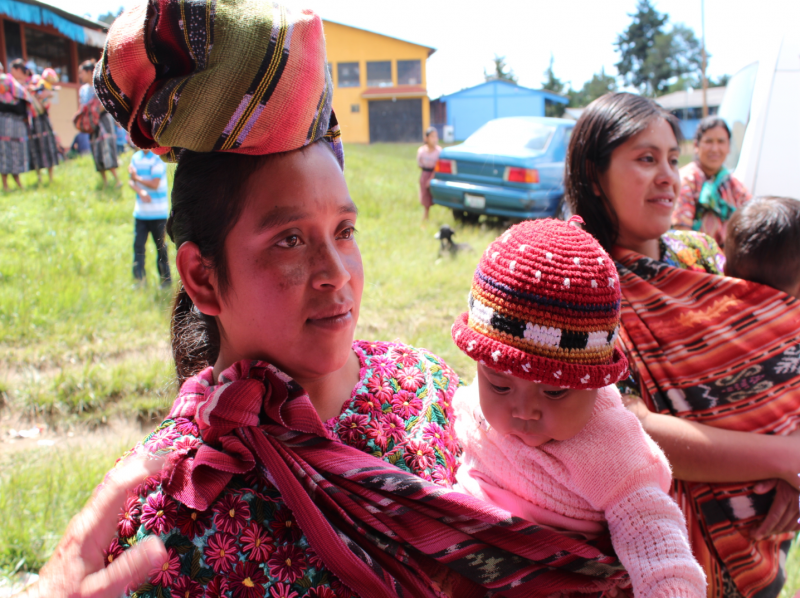 You will also get a chance to get down and dirty as you help with the community gardens.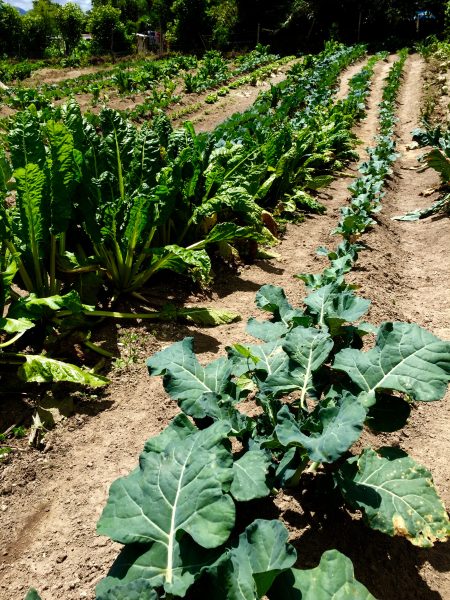 Spend the afternoon on the amazing Lake Aititlan! We will take a boat ride on the famous Lake Atitlán. This Lake is the deepest lake in Central America and has been call "the most beautiful lake in the world" according to some explores. You will be able experience the natural beauty of the Volcano and mountains that surround this lake.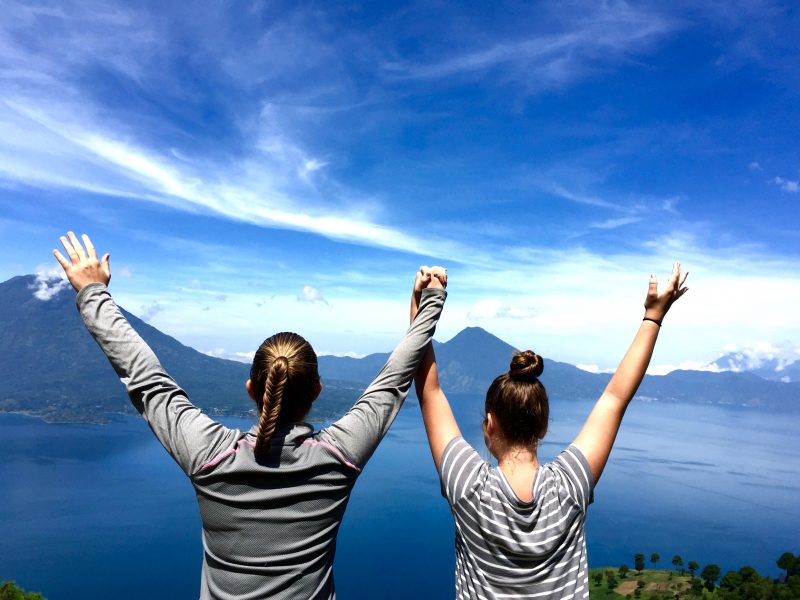 After the boat ride on Lake Atitlán we will take time to explore the town and do some shopping where you can buy many tradition Guatemalan souvenirs.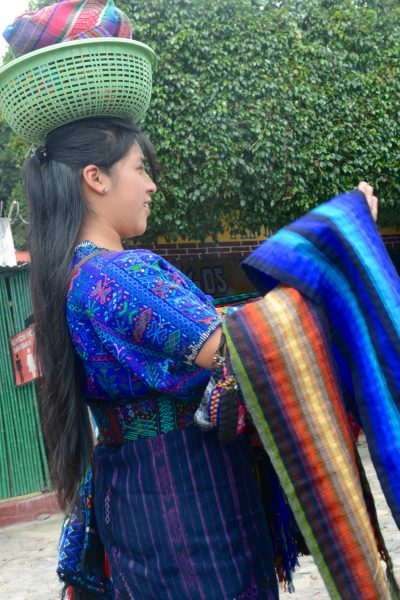 Volunteers will be staying in dorm rooms on property at the orphanage where we will be working. At night we will have activities like game night, dance lessons, movie nights, and learning how to make homemade tortillas.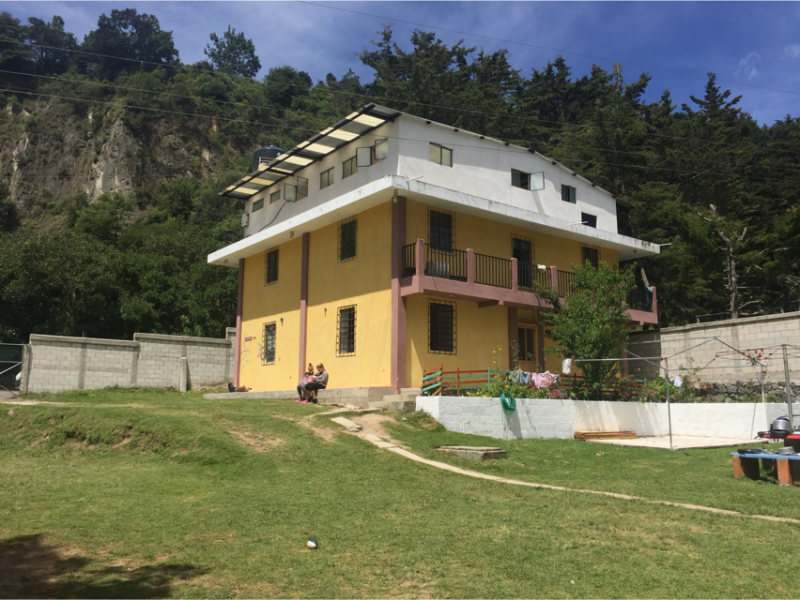 On our way pack to Guatemala City we will make a stop in the colorful city of Antigua. Formally known as the capital of Guatemala until it was destroyed by earthquakes in 1773.
This stop will also be another place to buy your gifts and souvenirs. We will spend time walking around this cultured and colorful city.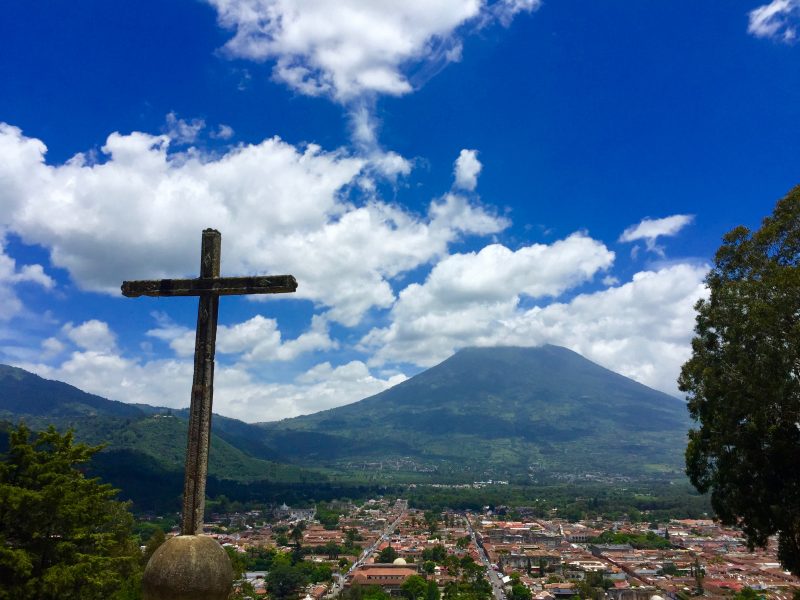 Day 7 depart Guatemala or stay for our 1 day extension to TIKAL! Stay an extra night and enjoy the beauty of the Mayan Civilization. Take an early morning flight to to Flores to visit the Tikal National Park with an English Guide. This all day adventure will dazzle you with history and culture never seen before. Get lost in the jungles of Guatemala while learning about ancient ceremonies and cities. Hotel, roundtrip air, admission and guide is included in the extension price.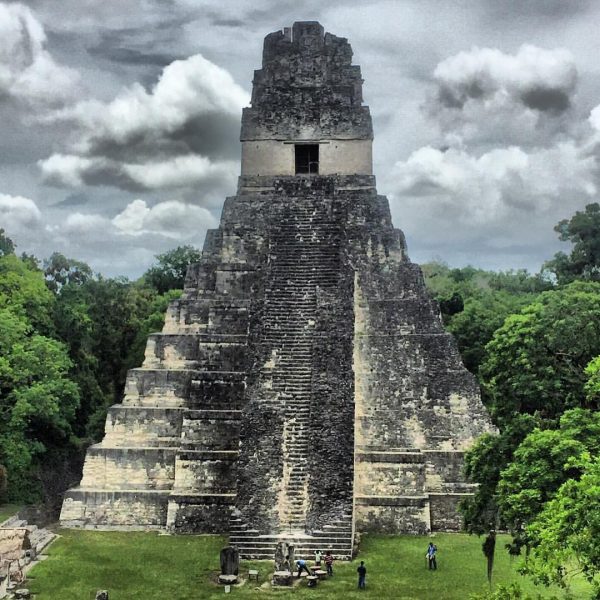 Come to Guatemala and discover how you can make a difference.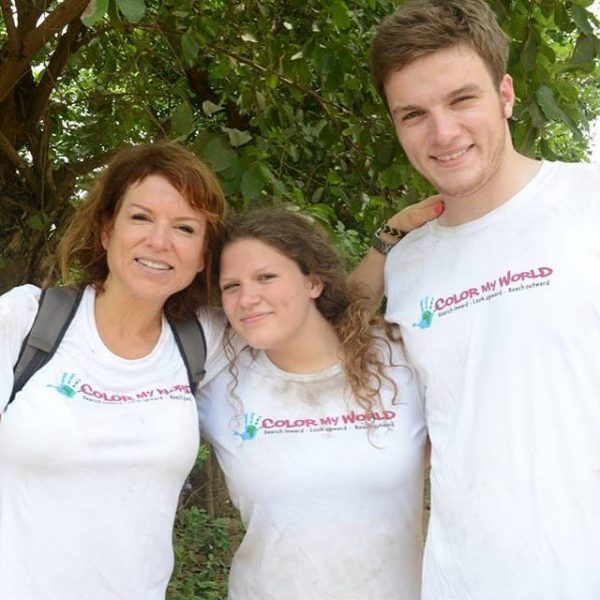 Required Forms & Links
1. Download CMW ADULT Adults CMW Agreements Participants 2018 word
2. Download CMW YOUTH Participants PDF Youth Agreement Form Youth CMW Participants 2018 word
3. Apply for a passport or make sure your passport is current
4. Register with Smart Traveler Enrollment Program
5. Download Fundraising Guidelines
6. Health & Vaccination Info from the Center for Disease Control & Prevention
7. Download Packing List – (Packing list will not be available until notified)
8. Buy required Travel Insurance from the link below


Guatemala
Early applications are strongly recommended, and a non-refundable down payment of $600 per person is required at the time of application.
All applications are subject to approval by CMW.
Important: Once you have been confirmed on the expedition your initial $600 deposit is non-refundable, unless CMW chooses to cancel the trip due to low enrollment.
Paypal invoices will be sent out to participants for all payments.
Checks may be written to

Color My World
Mailed to Angela Hughes
15795 Turkey Island Circle
Winter Garden, FL 34787
Financial Due Dates
Feb 1, 2020
$500.00 for Optional Extension to Tikal 
PayPal invoice is will be sent out from TRIPS Inc.  two weeks prior.
Passport photo copy must be emailed to CMW angela@colormyworldkids.org
Apr 1, 2020  Remaining Balance Due
Application Process
Click on the tab apply for the program you are interested in. You will fill out the application and make the deposit
April 1, 20120
You do not have to be a student to be a Color My World volunteer. In fact, Color My World welcomes all volunteers no matter their educational backgrounds. We encourage all volunteers to travel and share this experience with their families. Anyone can volunteer as long as they are over the age of 16 by the departure date and are prepared to serve with an open mind! If you are under the age of 16, you must travel with a responsible adult party or be approved by Color My World. We have accepted mature 14 and 15 years old without adult supervision but you must be prepared to fly and the airline you select must allow it.
Definitely! Color My World welcomes all eager volunteers. Just make sure to provide the Color My World office with your friends' names and emails. You can invite your friends or email us names of people that you would like to recommend to volunteer with us at anela@colormyworldkids.org
All ages are welcome on our program. Every age group can fit into this program.
Color My World requires all volunteers to be 16 years old by their departure date. We welcome everyone over the age of 16 years to apply (with a parent or guardians signature). Youth under the age of 16 are welcome when accompanied by an adult or approved by Color My World's director, Angela Hughes. If you are under the age of 16, you must travel with a responsible adult party or be approved by Color My World. We have accepted mature 14 and 15 years old without adult supervision but you must be prepared to fly and the airline you select must allow it.
Absolutely! You will receive a packet to complete once you are accepted into the program.
Being a volunteer overseas is not a thrifty endeavor, and oftentimes to cultivate real growth and development, more than just time and effort are needed. A proportion of the money paid will also be donated towards sustainable projects carried out in the areas that you will be volunteering in.
Yes! Hygiene kits, school supplies, dental kits, newborn kits etc. are always needed in the countries that we travel to. Please visit our home page and click on create a kit to see some examples. Computers and iPads are always needed but some countries have restrictions on what can be brought into the country.
Important Notes
Yes, we will refund the deposit.
Volunteers can withdraw their applications or agreements by notifying Color My World via email to angela@colormyworldkids.org
Flights to Guatemala are not covered in the cost of the program. The time and flight will be announced.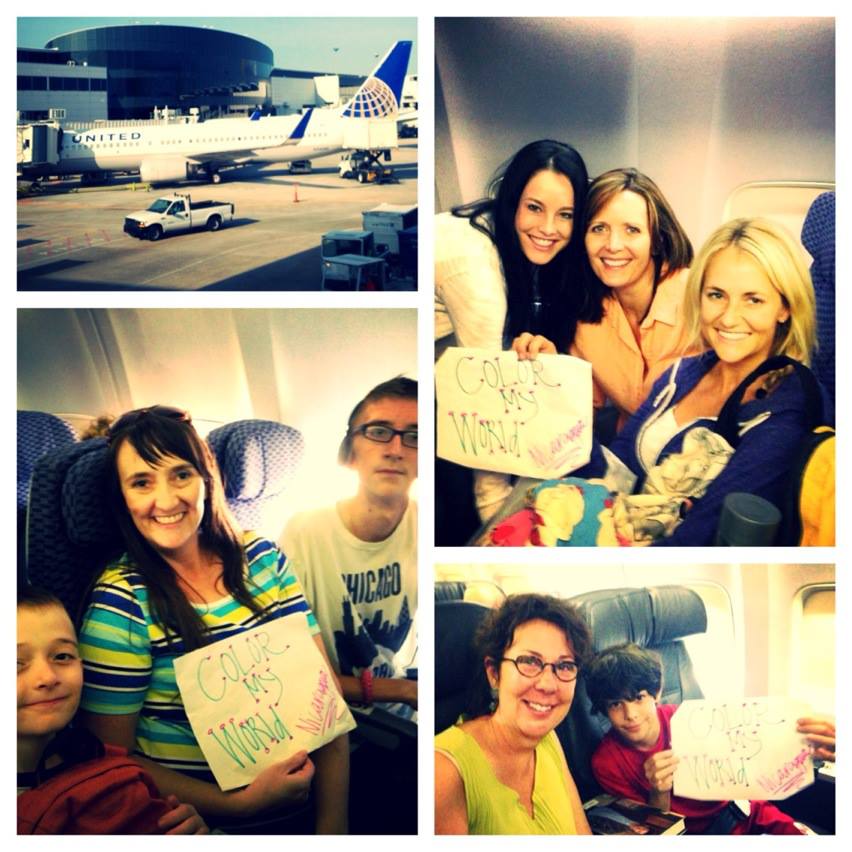 Our village is 3 hours away from the airport and participants need to check in at least 2 hours prior to their flight. We don't recommend participants traveling throughout the nights or transferring in the country during the night. Return flights must should be the earliest possible on day of departure.
Please do not book your air until the trip is finalized. We will send you an email letting you know when the trip is "a go" and you can begin to shop for air. Color My World is not responsible for air travel–under any condition.
Absolutely not! There is plenty of time to enjoy the laid back feeling of Central America. This is a great combination of WORK HARD & PLAY HARD.
Yes. You can learn more about a passport here
Passports must be valid for 6 months after departure.
No, there are no visa requirements for entering Guatemala for U.S. citizens. If you are not a U.S. citizen, then please inquire with the consulate.
Currently there are no immunizations or vaccinations required for entry/travel. This information is subject to change, so please consult with your physician at least two months prior to your departure. Please consult with the Center for Disease Control.
Yes. We require medical, air and evacuation insurance for every participant in the program.
We will send you more information to purchase travel insurance based on your individual needs. Most personal medical insurances are not valid outside of the United States.  We will send you a link for travel insurance. 
Currently there are no immunizations or vaccinations required for entry/travel. This information is subject to change, so please consult with your physician at least two months prior to your departure. Please consult with the Center for Disease Control.
You do not need to know the language to volunteer with Color My World. The Color My World Team Leaders will assist you to communicate with the locals. Also, our local guides speak English. You will probably pick up some of the Spanish language during your trip – children love to teach volunteers new words! Come prepared with some basic Spanish greetings. The Color My World Team Leaders can also teach you a few greetings so you can greet the locals.
Yes! Color My World encourages all volunteers to fundraise to offset the program cost. Upon acceptance to the program and receipt of volunteer deposit, Color My World will provide fundraising information and materials for you to use to raise money to pay for the program.
Color My World suggests that you bring $300 to $400 USD, depending on whether you want to purchase drinks, ice cream, souvenirs, or gifts. Your accommodation and food are included during the program, but Color My World encourages you to experience purchasing and tasting the delicious local cuisine in the local market.
You will need extra money for food too and from Guatemala the airports.
We will provide you with a packing list closer to your departure date.
Don't! We will send you a packing list. Pack light and use the rest of your suitcase to bring school supplies, medical supplies, small toys for the kids or sports equipment.
Color My World provides a t-shirt that you will wear twice during the week.
You do not need any adapters for Guatemala. They do have electricity in the rooms and the outlets the same as US.
That is no problem. We can work with most food requests! Just inform us on your application if you are a vegetarian or have any other dietary requirements. We will do our best to accommodate volunteers' individual needs. However, we do recommend that you bring snacks.
Itinerary
Color My World international volunteer programs are 7 days for the Guatemala excursion.
Of course! We have access to the Internet so volunteers can email friends and family on one computer provided in the area. When we are in the city there will be wi-fi with free access. Remember this is the 3rd world…..the net will be slower than at home. International phone service is each individual participant's choice.
There will be approximately 15-25 volunteers on each international volunteer program. Color My World maintains a manageable group size to ensure you have a unique, personalized experience.
Yes, you will have roommates in same-sex rooms so be prepared to share.  If you and a friend are on the same program, we will do our best to put you in the same room, please indicate that you are traveling together. Shared same-sex bathrooms are the norm throughout the lodge we will be staying at.
Bring your own pillow if you wish. Light blankets are provided, but we ask you to bring your own sheets that you can leave in Guatemala as a donation.
You can shower daily (we encourage it!) The water is heated but short showers are requested.
Bring a beach towel and a washcloth.
What about bugs?
Bring your guitar, ukulele, lap harp–you name it. Sharing music is a wonderful gift.
We try to incorporate into the experience your unique skills. If you have a mini-class you could teach let us know.
Local Information
Yes. Our programs are in rural villages, and locals welcome volunteers! Moreover, you will be with Color My World Team Leaders during the program. It is important to be well informed when traveling and our Color My World Team Leaders are very well informed about both traveling and safety in the country.
Color My World provides all transportation while in the country, including vans, boats, and air travel if applicable. Remember this is a third-world country and the ride is often not luxurious.
We do not recommend drinking the local water. The orphanage in Guatemala supplies unlimited fresh/clean water for all participants 24 hours a day, 7 days a week. We recommend you bring a water bottle to refill throughout the trip.
During the day it can be very warm but at night you will want to bring long sleeves, pants, sweatshirts, socks. During the day you will want light jackets. It is best to bring multiple jackets and pants because it may rain and things take very long to dry. Please bring rain ponchos because it does rain at night.
The currency in Guatemala is Quetzal. You will have a chance to change money when we get to Guatemala City. In my tourist areas, you can use American dollars. Please bring new small dollar bills. It is unlikely that people will have change for anything larger than a ten dollar bill. We recommend bring new one dollar bills.
Yes, they have normal toilets but you cannot put toilet paper in the toilets. To conserve water they only flush after #2 and after multiple #1's. Water is a premium!
Guatemala on is central time.