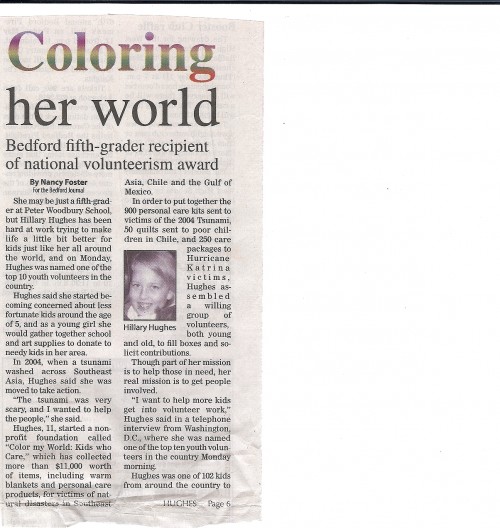 Coloring Her World
Here was a nice write up on Hillary in the Bedford Journal this past weekend.
Read more.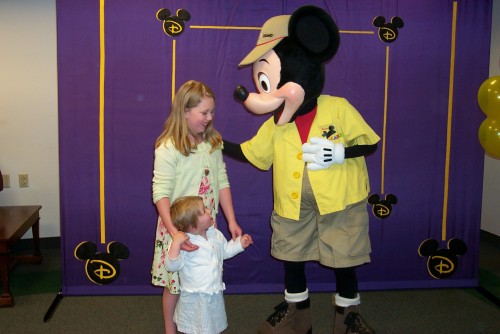 Disney Adventures All Star Award & Party
Color My World received an award from Disney Adventures for our collection of hygiene kits. Color My World and Hillary
Read more.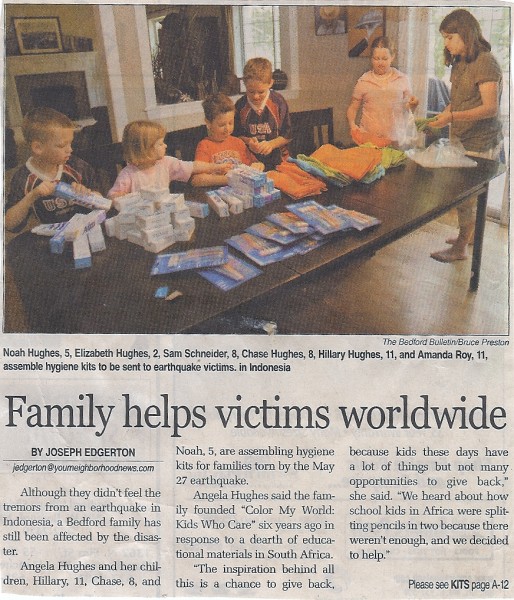 Family Helps Victims Worldwide
Although they didn't feel the tremors from an earthquake in Indonesia, a Bedford family has still been affected by the
Read more.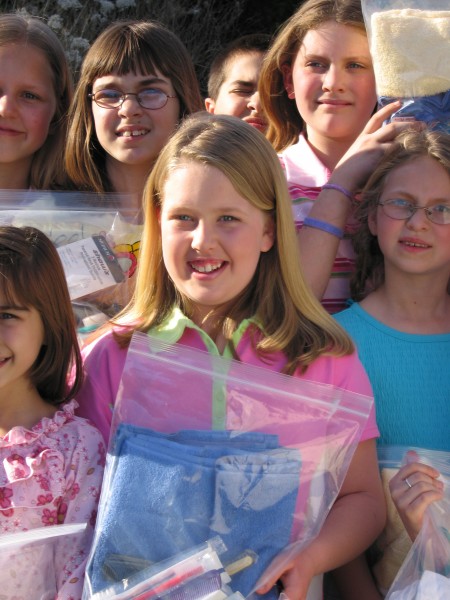 Photoshoot with Disney Magazine
Hillary and Chase are being recognized for their volunteer efforts in Disney All Star Adventure Magazine and these were a
Read more.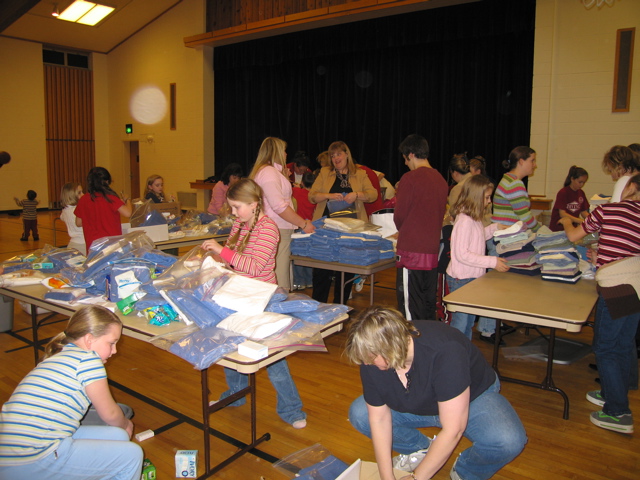 Hygiene Kit Collection
We have been gathering and putting together hygiene kits for the tsunami in Indonesia. Take a look at some of
Read more.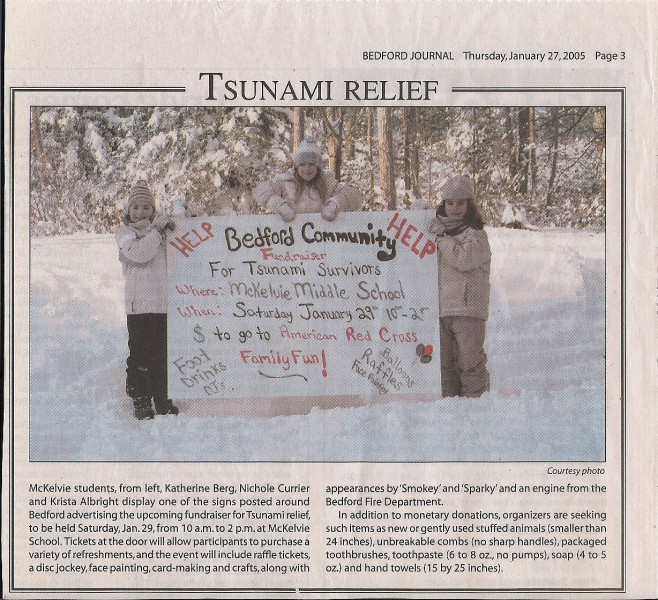 Students Hope Community Comes Together for Tsunami Aid
Read more.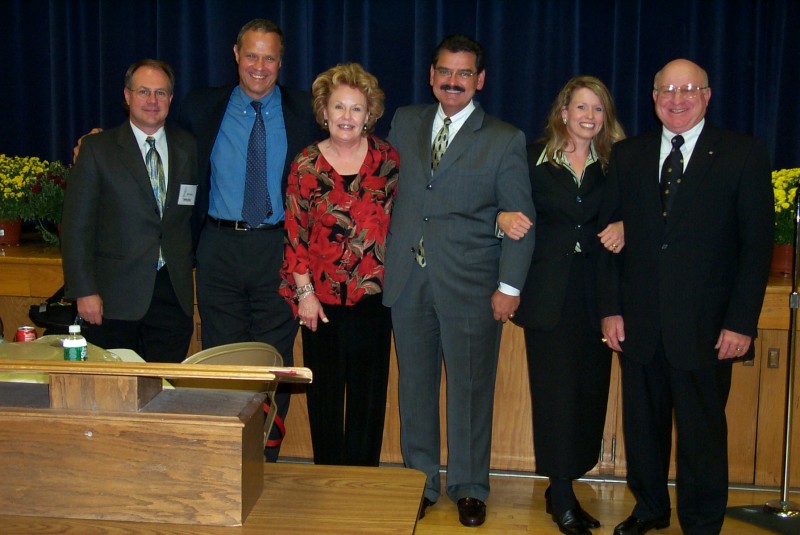 Anti-Pornography Conference
The Anti-Pronography conference was organized through American Mothers Inc. (AMI) and the Burbridge Foundation to appeal to a wide variety
Read more.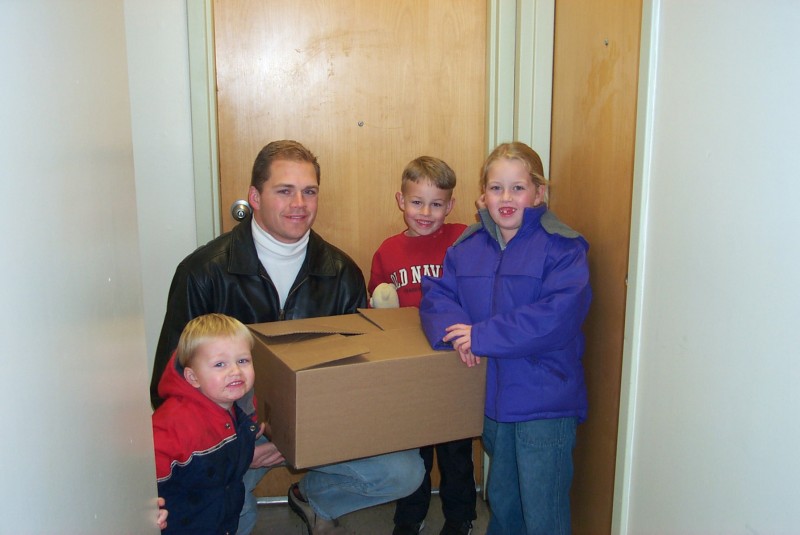 Families Feeding Families
Families Feeding Families was a program launched by Dan McClain that we were invited to participate in. It was the
Read more.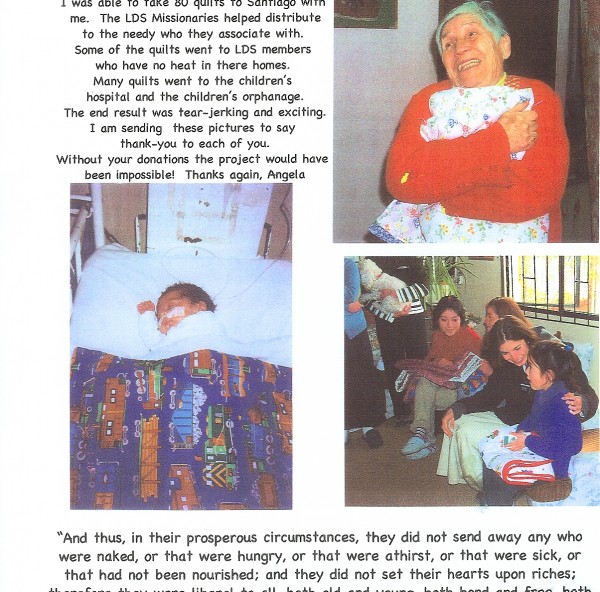 Baby Quilts for Santiago, Chile Residents
Baby Quilts We shipped over 50 Pounds of quilts (80 Total) and hand delivered quilts in Santiago, Chile on our
Read more.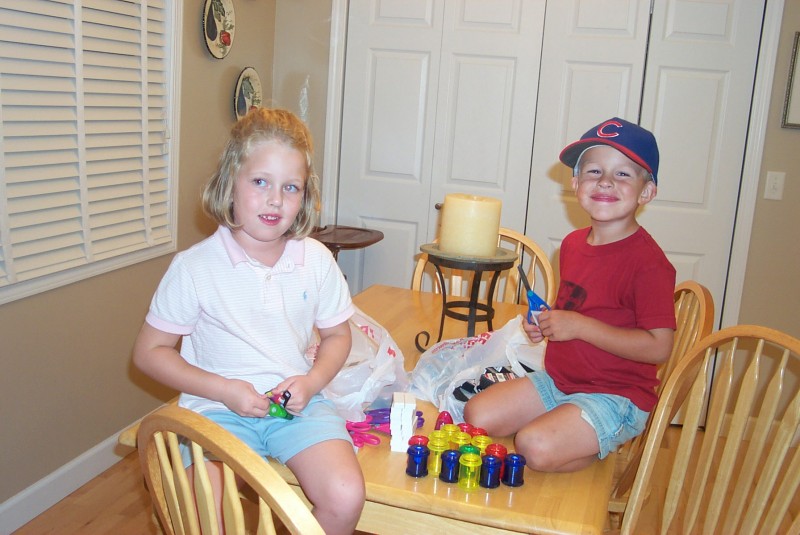 School Supplies for Africa
This project is what helped launch our foundation, all though it would be a few more years later before we
Read more.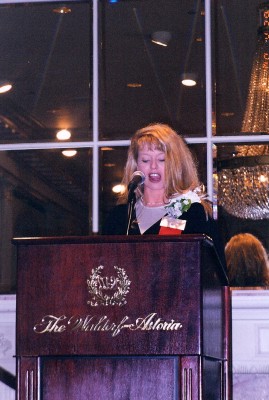 Iowa Young Mother of the Year
7 months pregnant, Angela Hughes, Iowa Young Mother of the Year, spoke at the Waldorf Astoria Hotel in New York
Read more.