Our newest program, NEPAL will change your life! If you want to volunteer and change the lives of others in a beautiful setting, this program is for you! This experience is everything you could ask for in a raw, beautiful setting where conveniences such as wifi, modern facilities, stores and even clean water are at a bare minimum. Designed for the volunteer who really wants to engage in the lowest levels of poverty and work hands on with the community in a rural environment.  Nepal will change you for the better!  We promise!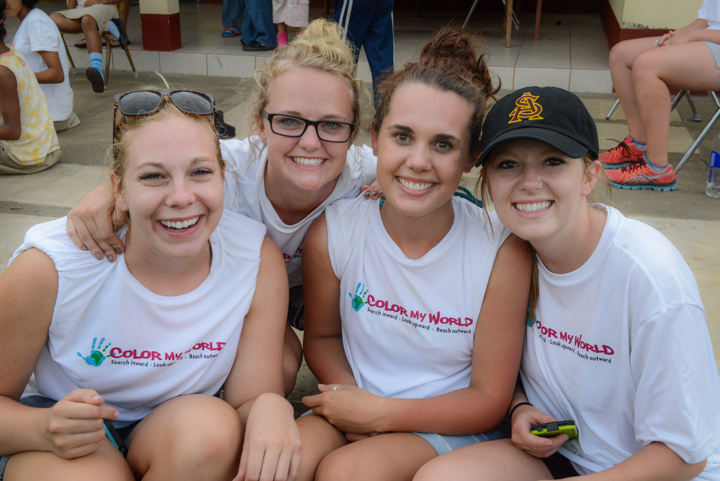 "After returning home from Color My World, I have reflected a lot on what has changed within me. Whilst at first I expected to be shocked by the poverty and living conditions of some areas, I instead have come home with a sense of gratitude for the opportunity to have been around such amazing people. One example is a young lady I met who had never painted in her life, but when given a paintbrush and canvas, she painted a masterpiece. Over the two weeks, I learned more from the people than I felt I was able to give. What an experience". -Dan Taylor, England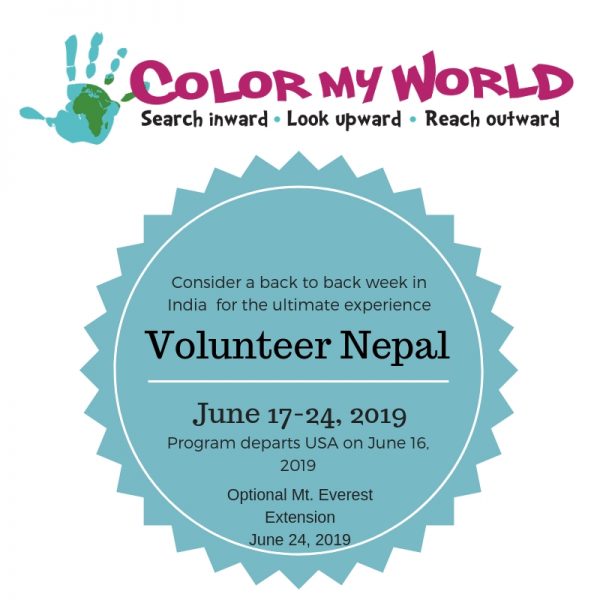 Optional extension to Mount Everest not included and offered separately.  More details to follow with pricing.
Please do not book your flights until we have sent out the email that the trip is progressing. Color My World will not be responsible for air bookings in any situation.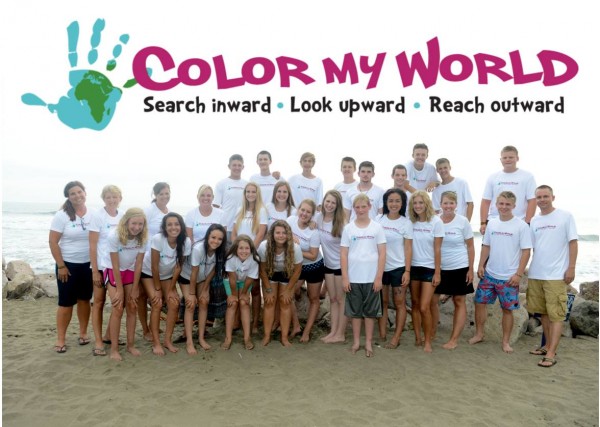 Nepal
Tucked away in the Himalayan Mountains, this enchanting nation's natural landscape is dominated by eight of the world's tallest peaks, including the iconic Mount Everest. In addition to the numerous ambitious climbers who flock here to face the challenge of climbing this majestic peak, Nepal attracts large numbers of eco-tourists eager to experience this intriguing country's virtually untouched natural wonders including lush subtropical forests home to a range of exotic wildlife. Nepal's cultural landscape is just as diverse as its natural one, playing host to an array of distinct ethnic groups. Other popular tourist highlights include: the capital city of Kathmandu with its exquisite temples and palaces; the sheer magnificence of Patan's Golden Temple; Chitwan National Park, for its impressive scenery; and, of course, Bodnath, the nation's most sacred Buddhist monument.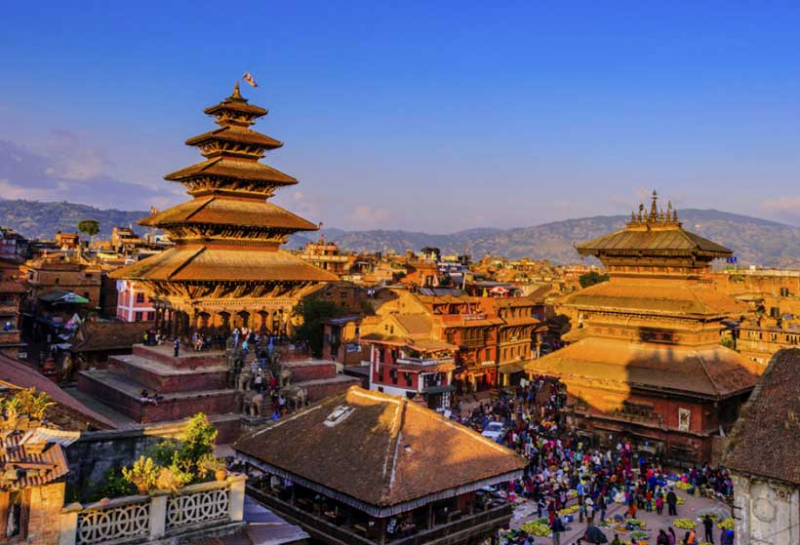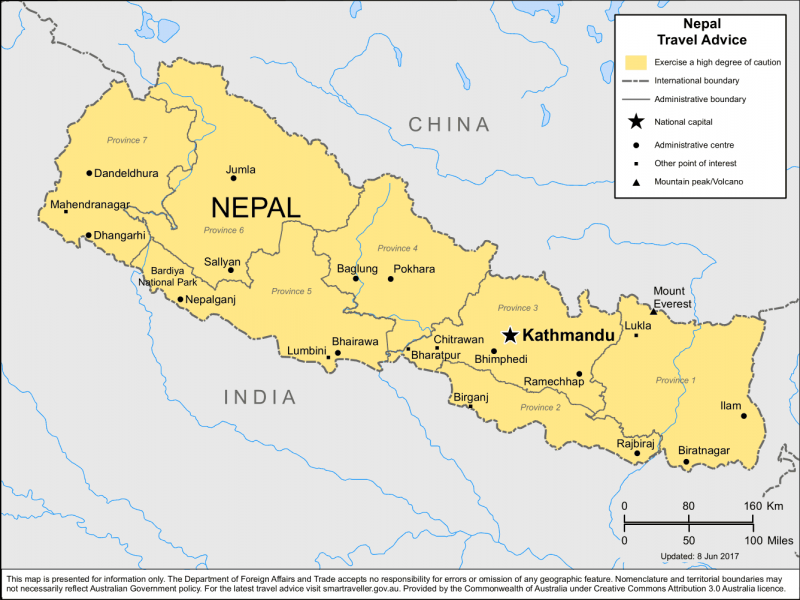 Day 1: Hotel Shankar, Kathmandu (Mon, 17 June)
Kathmandu
Nepal's capital city serves as the departure point for treks into the Himalayas, including Mount Everest and Annapurna, and as a result is a major travel and tourism hub. Besides its proximity to these world-class hiking trails, the city also features many charms of its own, including an exquisite setting amidst snow-covered mountain peaks, friendly locals, several UNESCO World Heritage Sites and a series of ornate stone temples dating back hundreds of years. Don't miss a visit to the sacred Boudhanath Stupa, the ancient tree-swathed site of Swayambhunath, or with its 12th-century temples.
Day Itinerary
Upon arrival in Kathmandu, met by our representative and get transferred to the city for sight seeing. visit  Swayambhunath Stupa and Kathmandu Durbar Square. Swayambhunath Stupa, dedicated to Buddhism is situated in a hillock 80 m above the ground level and is claimed to be 2000 years old. There are numerous Buddhist monasteries (Gumba) around. The view of the valley is spectacular from here. Kathmandu Durbar Square, one of the seven World Heritage Sites of Kathmandu Valley is worth visiting.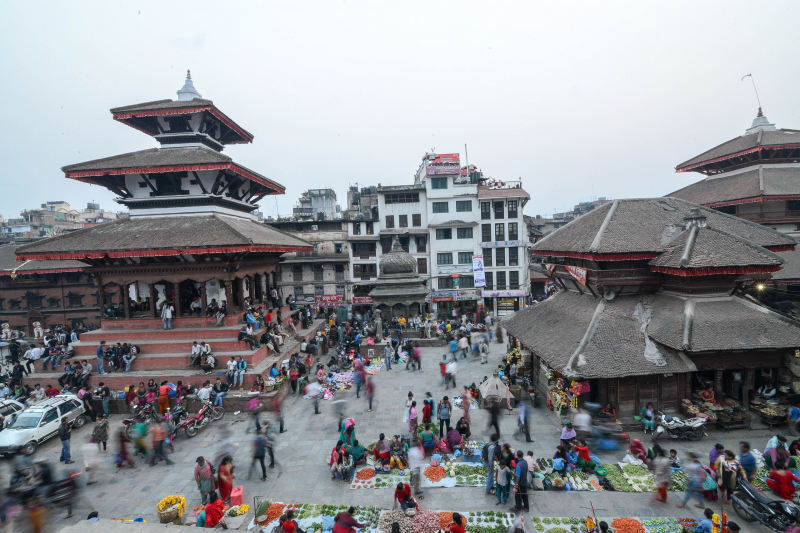 It was the center of ancient and medieval Kathmandu. You will visit the Hanumandhoka Palace of Malla Kings.You would also like to have an audience of Kumari, the living goddess of Nepal, Kasthmandap Temple that is said to have been built of a single tree trunk.  Check in at your hotel.
Overnight hotel in Kathmandu.
Overnight: Hotel Shankar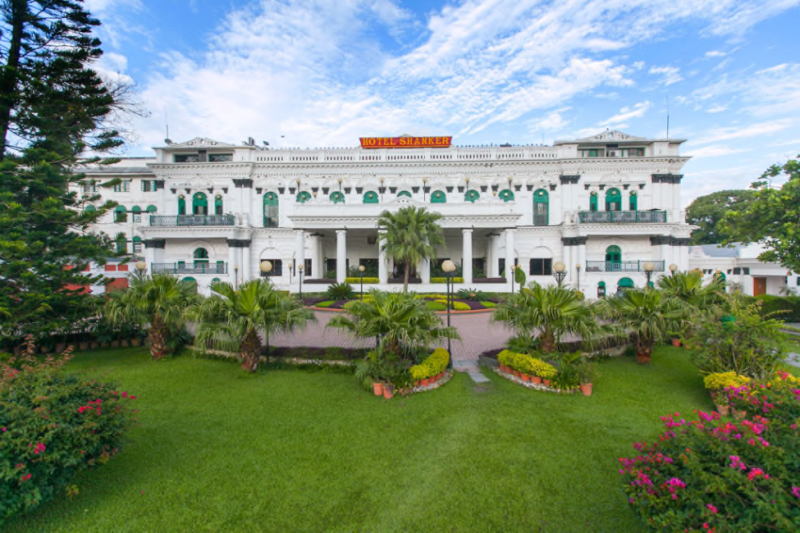 Day 2: Mount Kailash Resort, Pokhara (Tue, 18 June)
Pokhara
Resting in a peaceful valley at the base of the Annapurna mountain range, the city of Pokhara is the starting point for many of Nepal's most popular trekking and rafting routes. The city is renowned for its exceptionally beautiful natural scenery characterised by lush green countryside, exquisite lakes, mystical caves, jaw-dropping waterfalls and a number of towering snow-clad mountains. The town's tourist area, set along the southeast shore of Phewa Lake, features some lively bars, restaurants, cafes and shops as well as the two-storied Barahi temple which is located in the centre of the lake. The area is also an adventure sport hotspot with a range of exhilarating activities including some of the world's best paragliding. With its breathtaking scenery, unlimited outdoor activities, and an impressive range of accommodation and culinary options, this lovely lakeside town is an ideal base for exploring the surrounding area.
Day Itinerary
After breakfast, you will drive to Pokhara.  Pokhara valley is the second largest tourist attraction after Kathmandu and regarded as one of the most beautiful place in Nepal. Polution free and less crowded, Pokhra has a lot to offer to the visitors. In the afternoon, you will stroll along the lakeside and enjoy boating in Phewa Lake. The reflection of Fishtail on the tranquil surface of Phewa Lake is an unforgettable sight. Overnight hotel in Pokhara.
Overnight: Mount Kailash Resort
Day 3: Mount Kailash Resort, Pokhara (Wed, 19 June)
Day Itinerary
Early morning drive to for sunrise trip, enjoy the views over the Annapurna Massif.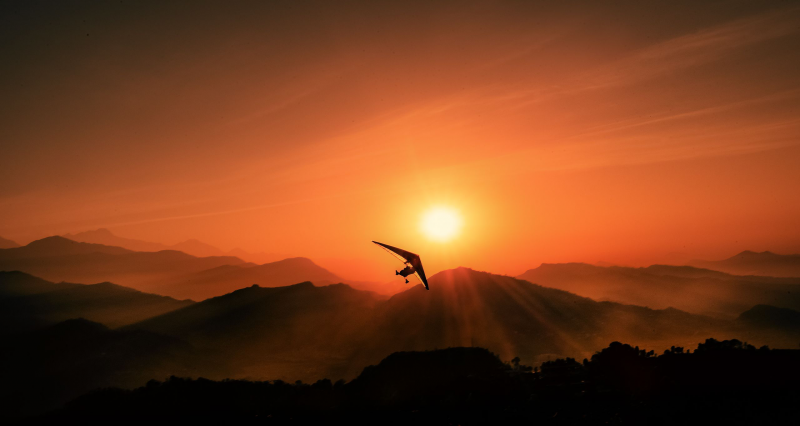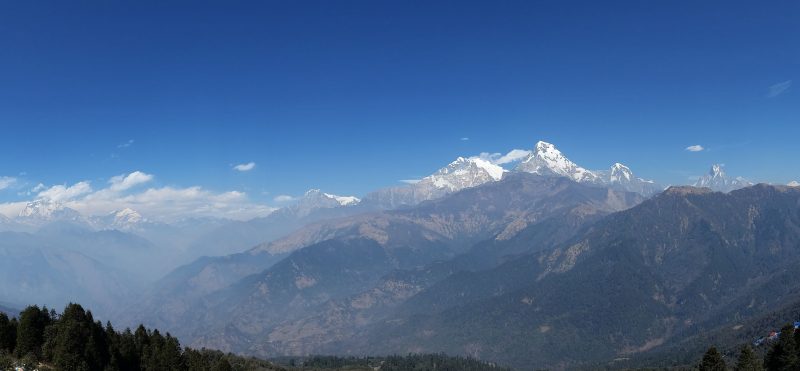 Visit Bindyabasini Temple , Seti river gorge , Davis Fall .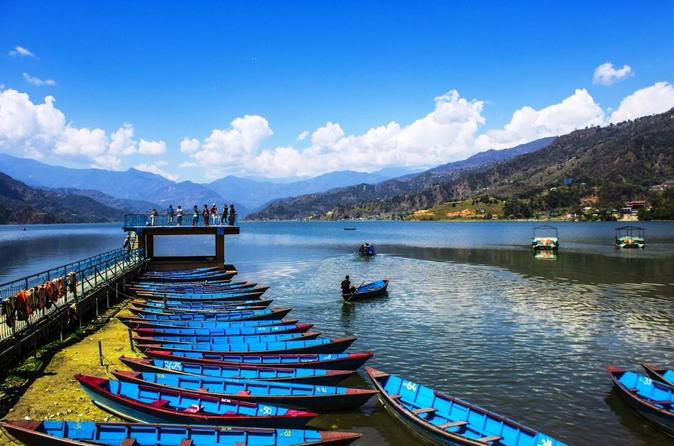 Day 4: Hasantar Monastery (Thu, 20 June)
Day Itinerary
Drive to Hasantar Monastery( Nunnery)  at Shyuchatar , Nagarjun Municipality  for volunteer activities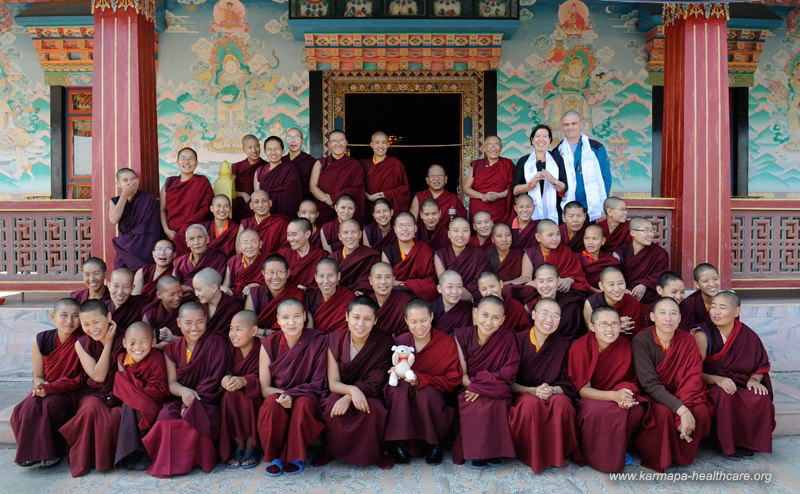 Activities included are:
Teaching English to Monks /Nuns
Help to prepare meal for the Monastery
Gardening
Wall painting etc.
Overnight at Monastery
Day 5: Hasantar Monastery (Fri, 21 June)
Day Itinerary
This day is also dedicated for volunteering work. You may take up a new assignment or continue your work of previous day.
Activities included are:
Teaching English to Monks /Nuns
Help to prepare meal for the Monastery
Gardening
Wall painting etc.
Overnight at Monastery
Day 6: Balthali Village Resort, Nepal (Sat, 22 June)
Day Itinerary
After the breakfast, you will be leaving the monastery saying bye to the monks and nuns and transferred to  Balthali Village . It's a village 44 km far from Kathmandu ,
Balthali , Just beyond Panauti town and Khopasi (40 KM southeast from Kathmandu) lies one of the rich cultural and natural destination of Balthali, where upon sits on top of a hill – Balthali Village Resort – a small, cozy retreat with bird's eye view of green terrace fields dotted with ochre painted houses and faint hue of Himalayan peaks in the north horizon.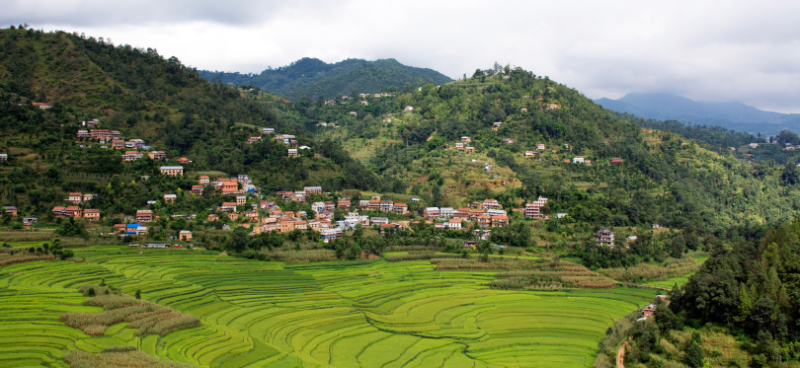 It offers a sunrise in the east, speculating Himalayan range of Manaslu, Langtang & Everest in the north, innumerable rice terraces in the west & huge bodied green forest of Mahabharata range in the South. One of the most important factors of this spot is that it is warm in the winter & cool in the summer. The area of Balthali is cover of various flora, colorful rhododendron forest, and magnolia & Sal trees.
After lunch at resort , then you will go to see the village of Balthali . Then to the rice field. You can help farmers at field by collecting rice seeds  & planting it or help paint a school.
Overnight in Balathali
The Balthali Village Resort sits on top of a hill with a bird's eye view of green terraced fields dotted with ochre painted houses. It lies beyond Panauti town and Khopasi, which is 40 km southeast of Kathmandu. The resort has 23 double rooms with views of the Himalayas. There is an on-site restaurant and bar available to guests. The resort offers an airport shuttle service as well as a souvenir shop and laundry service.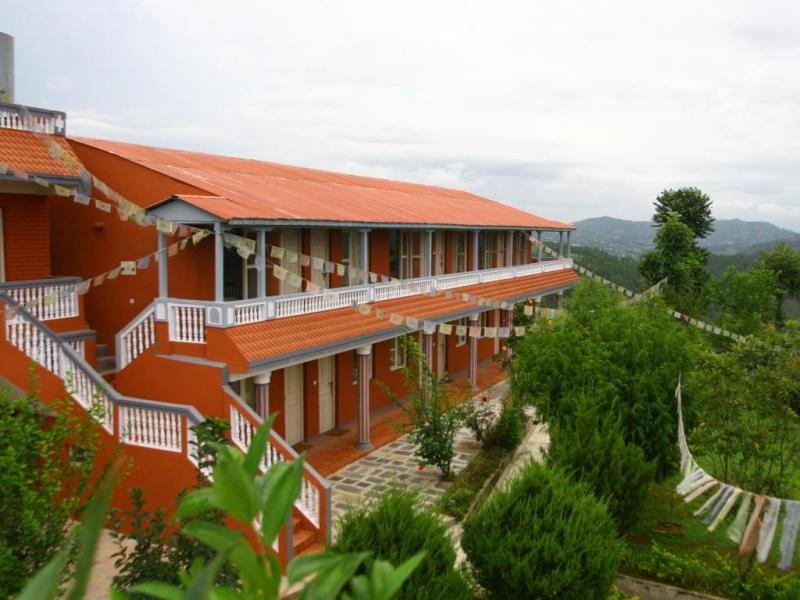 Day 7: Balthali Village Resort, Nepal (Sun, 23 June)
Day Itinerary
Today we divide the group into two sub groups for another noble cause of Teaching. The word 'teaching' means the work of a teacher to provide knowledge and guidance. It is one of the oldest and noblest services to the society in any culture. Teaching not only shows the right path that the students should follow but also prepares the human resource for the further development of the nation. 
Group 1 will teach at   Ladkeswor  lower Secondary  (Balthali ).
Group 2 will  teach  at  Kamala Secondary School ( Khyaku) 
Overnight in Balathi.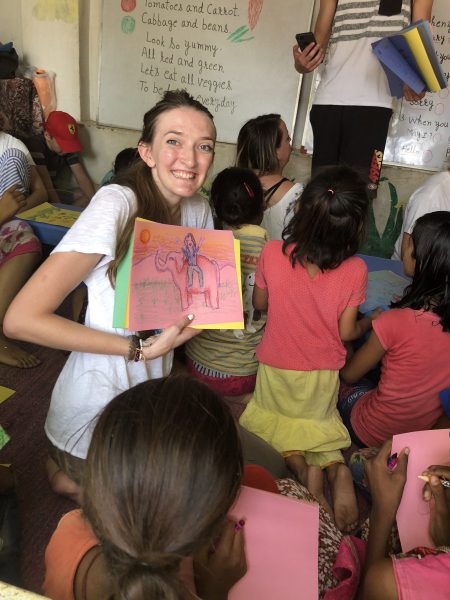 Day 8: End of Itinerary (Mon, 24 June)
Day Itinerary
Day at leisure.
Optional mountain flight excursion to Mt. Everest for late departures or you can elect to overnight an additional night and fly out the next day.
Get transferred to the airport to board flight for onward journey.
About the Volunteer Program Director: Angela Hughes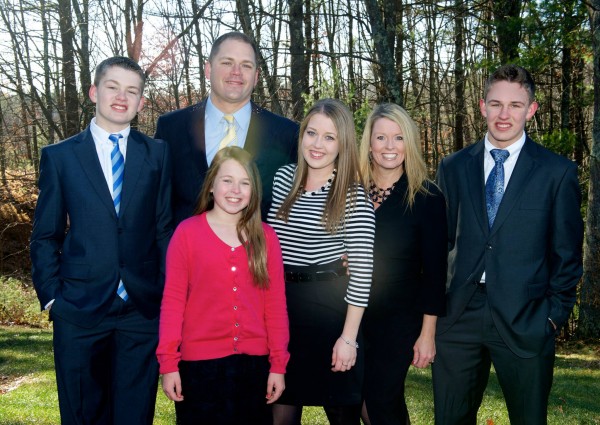 A humanitarian, Angela Hughes is the director and co-founder of her family foundation, Color My World (501c3) and personally arranges and escorts each group that travels with the foundation. She is engaged with each project from start to finish. 

A mother of four children, ages 15-24, Hughes has been in the travel business both as a travel agency owner of Trips Inc. for over 30 years and as a former adjunct professor at both Brigham Young University in the Geography/Travel &Tourism Department and The New Hampshire Community College system teaching Travel & Tourism.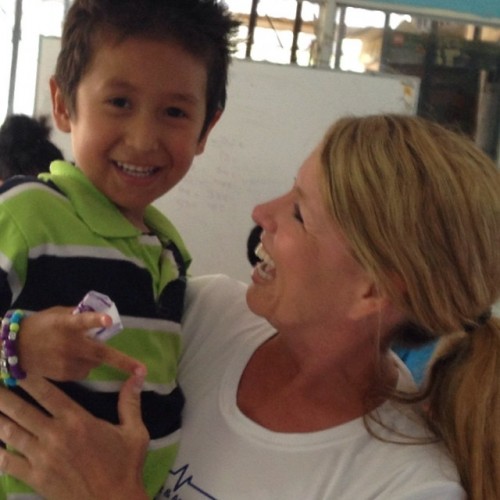 Angela's expertise include a masters degree in geography and hobbies include third world development humanities, photography and the Renaissance. She has taught her children on location throughout the world bringing to life art, history and science through travel education.   Her and her Husband, Brian started the organization as a way to give back to those in need.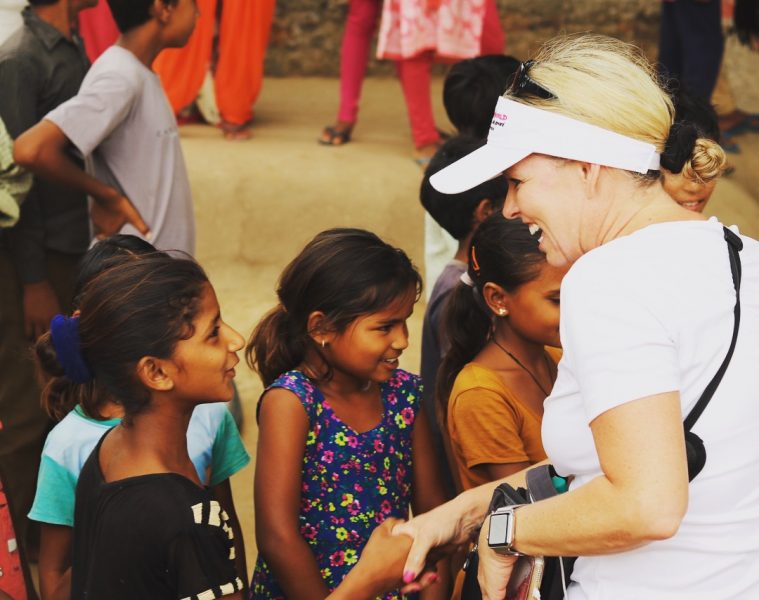 Hughes plans and escorts groups around the world and specializes in Europe, Asia and 3rd world humanitarian Trips.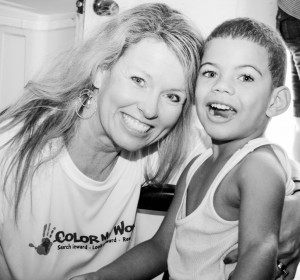 Hillary Hughes will serve as volunteer co-program director for all of our 2019 sessions.  Hillary is a co-founder of Color My World and senior studying international development  at Brigham Young University. She can often seen behind the scenes creating our social media, creating our programs and coordinating our programs in many countries.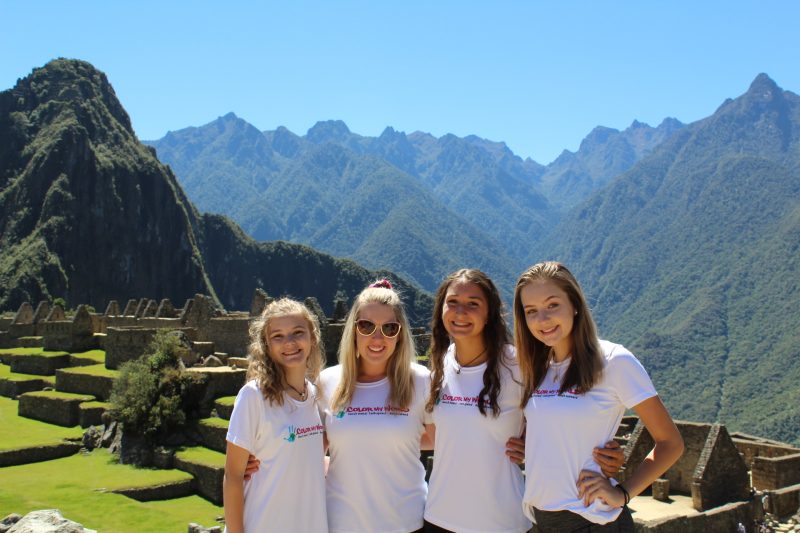 Hillary has been leading humanitarian groups and teams since her return from Taiwan where she lived and volunteered for 18 months.  She has studied in London, England.  Hughes has worked as an intern in Washington DC at the National Archives and taught english in China.  She helps develop and create our Color My World programs.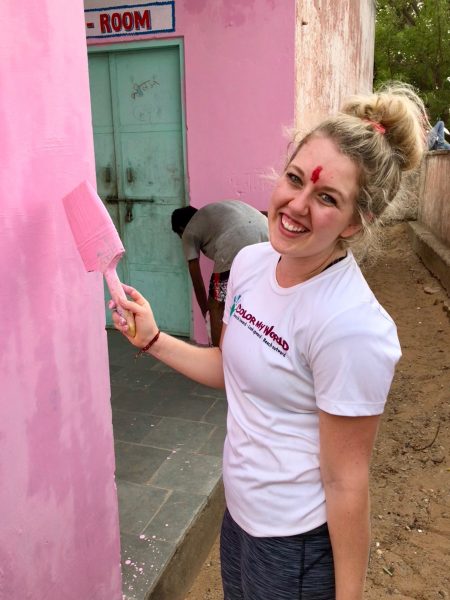 Required Forms & Links
Download CMW Adult Agreement Form Adults CMW Agreements Participants 2018 word
Download CMW Youth Agreement Form Youth CMW Participants 2018 word
Apply for a passport or make sure your passport is current
Register with Smart Traveler Enrollment Program
Download Fundraising Guidelines
Health & Vaccination Info from the Center for Disease Control & Prevention
Download Packing List - (Packing list will not be available until notified)
Buy required Travel Insurance from the link below

Deposit and Payments
A nonrefundable donation of $600.00 is due at the time of  registration.
How do I make a payment?
Payments Online
Make a credit/debit payment through PayPal. 
We will send you a Paypal invoice upon acceptance
PaylPal charges a 2.9% transaction fee, which will be added as a "tax"
Payments are considered donations and are non-refundable
Payment by Check
Make certified/personal checks/money orders payable to Color My World.
Include your name and payment description on your check or money order memo line. 
Note that it may take 7 business days for Color My World to receive your check or money order.
Mail your payment payable to Color My World and mail to: 
Color My World ℅ of Angela Hughes
15795 Turkey Island Circle
Winter Garden, FL 34787
All payments made to Color My World are non-refundable as we are a non-profit and not a travel business.  
Contributions that you have solicited from others on behalf of CMW are general unfettered contributions to CMW and cannot be refunded regardless of your participation in a CMW expedition. (If this was not the case these contributions would not be tax deductible.) 
If you are cancelled by CMW from an expedition for failure to meet the payment or document submission deadlines all payments made directly by you will be non-refundable.
A participant with a scheduling conflict may be allowed to transfer their credit to a new participant for the same trip or if their place can be filled by another person from the waiting list.
Future Nepal Key Due Dates
Jan 15, 2019 
Passport photo copy must be emailed to CMW angela@colormyworldkids.org
Payment for optional excursion to Mount Everest will be due to 
Trips Inc.  More info will follow regarding this excursion.
Remaining Balance Due
March  1, 2019  
Remaining Balance due to CMW
April 1, 2019
Flight Itinerary Due