Color My World offers many opportunities throughout the year to serve people in our community.
These simple acts of service may have a huge impact on our local neighbors.
Check out our projects right here in our area to see how you can make a contribution.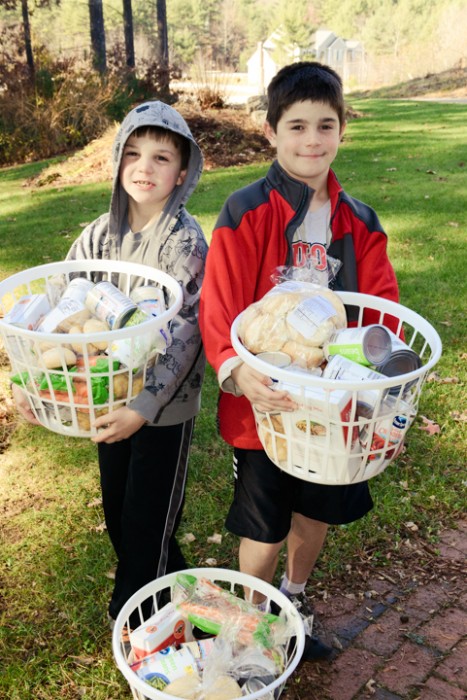 Too often we notice the needs around us, hoping that someone from far away will magically appear to meet those needs. … When we do this, we deprive our neighbor of the service we could render, and we deprive ourselves of the opportunity to serve." –Dieter Uchtdorf
Angie's Shelter for Women
Locally, we support a women's shelter in Manchester, NH appropriately named Angie's Place.
Angie's Shelter for Women is a homelike residence beyond the minimums of an emergency shelter and a strong base to fulfill this mission:
"Angie's provides a safe environment and supports personal development to achieve self sufficiency for homeless women committed to change."
Up to 16 women can stay at Angie's and individuals are welcome as long as they are without housing and actively pursue their goal plans. Residents share the living room and kitchen where they prepare their own meals. Classes and presentations are ongoing at Angie's on topics such as health issues, nutrition, meditation and stress relief, maintaining sobriety, financial basics, employment and self-esteem, and continued success after shelter living."
Have you ever wondered what happens with all of our left-overs? They are shipped to Angie's Shelter in Manchester, NH. that is in desperate need of the hygiene supplies that don't fit our standard hygiene kit. These include hotel size shampoos and conditioners, toothpaste bottles that are the wrong size, etc. All those extra products go to women in need–right here in our community. Project after project, we take boxes of odds and ends to the shelter. If you have extras and you want to give locally…this is the spot.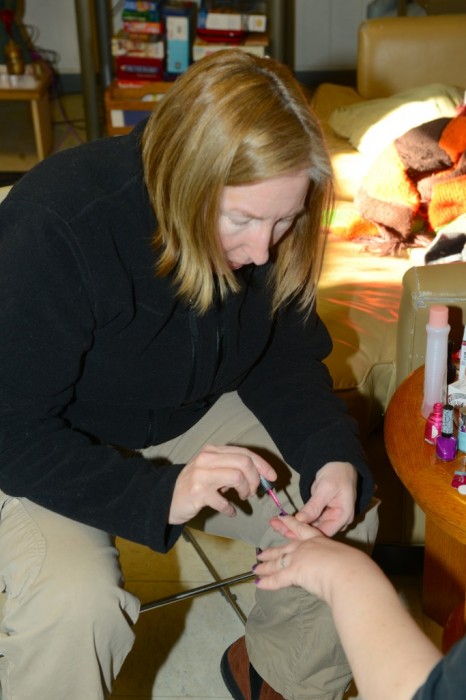 One of the residents getting their fingernails painted at Christmas by a Color My World Volunteer during our 2nd Annual Holiday Makeover
How can you help?
Volunteers help to prepare meals each day. Teams or groups of people also volunteer to serve dinner each evening. This is a great way for coworkers and community groups to get together and do something to help the community.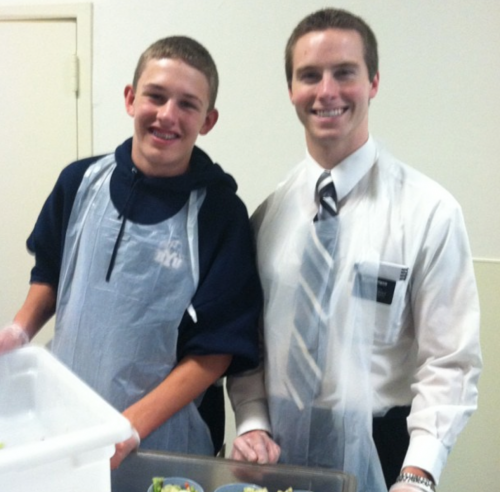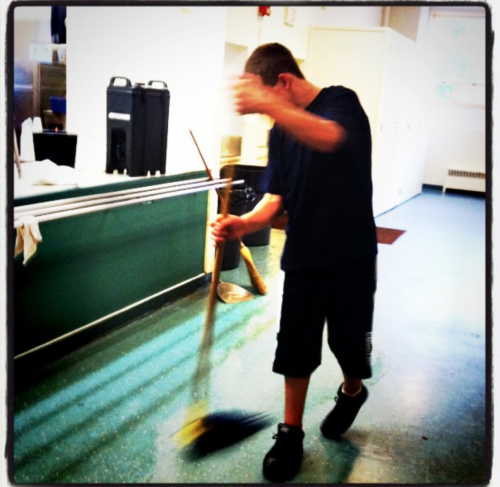 A homeless person feels overwhelmed, lonely and isolated.
Many factors can lead to homelessness.
Substance abuse and mental health issues are the leading causes of people becoming homeless. Contributing factors are lack of affordable housing, barriers to service delivery and lack of living wage jobs.
Being homeless has an oppressive impact on individuals' emotional and physical health. Homelessness, for many, becomes a vicious cycle of trying to secure independence, failing, then losing hope and inspiration to continue trying. Many people feel so overwhelmed that they do not know where to begin.

Food Insecurity
In Manchester, affordable housing is extremely limited. According to the American Friends Service Committee, rents in the southern half of New Hampshire have increased as much as 37% over the last 5 years. Coupled with high utility rates, gasoline prices and the lack of living wage jobs; families and individuals can become "food insecure" very quickly. Food insecurity is the condition where a household has little or no money left over after paying other living expenses, to purchase food. For children living in these households it means a great disadvantage in learning. Children with poor nutrition have a more difficult time concentrating in school and are at risk for weakened immune systems. Poverty and hunger are real concerns in Manchester.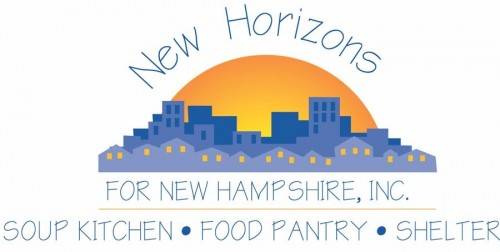 Our 3rd Annual Holiday Makeovers will be December 18, 2014- More Info to Follow!
This event takes place once a year during the holidays. Color My World spends the day at Angie's Place giving holiday makeovers, haircuts and a photo shoot to those less fortunate! It simply is the beset time of the year!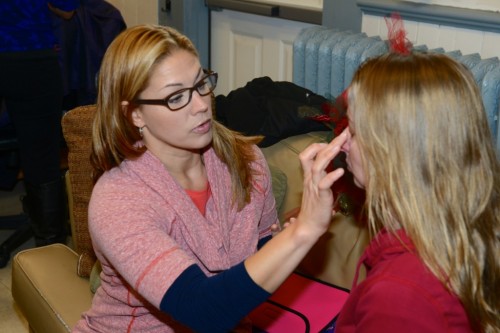 Read about our 2013 event here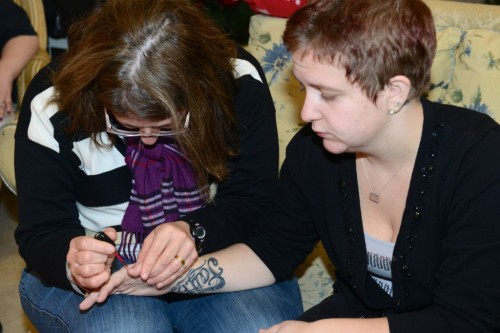 Read the write up in The Cabinet Press about our 1st Annual Holiday Makeovers
Color My World recently teamed up with the Talented Stylist Tia Ballerio to give residents a brand new look at Angie's Place Homeless Shelter in Manchester NH. Color My World donated boxes of hygiene products, photographed and fed the residents, while Tia Ballerio gave them all a brand new look. This was possibly one of the most rewarding projects that we have done.
Shelter residents get new looks
Thursday, December 30, 2010
Wearing clothes donated to the shelter, homeless shelter resident Darlene Amato, 52, shows off her newly-styled hair and make up by Tia Balliro, of Merrimack.
Professional haircuts and makeovers were some of the perks women at a local homeless shelter were treated to last week as part of a special holiday gift by Merrimack cosmetologist Tia Balliro.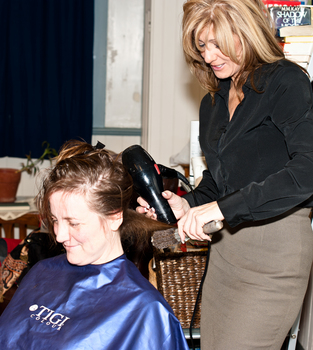 Balliro, a cosmetology instructor of 21 years and employee of Nails to Perfection in Manchester, was working with a client, Linda Comtois, when she explained her desire to give back.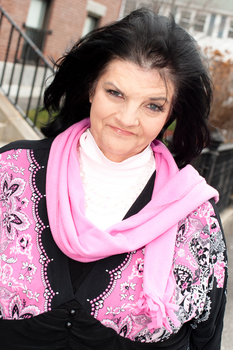 Comtois in turn recommended a local safe house for Balliro to contact to offer her services for a weekend.
"I just felt like I wanted to give back to the community and make someone very happy this holiday season," Balliro said blushing. "I just had a feeling that this is what I was supposed to be doing this Christmas. The idea just gave me a tingling feeling all over."
That feeling spread to the woman at the shelter.
Balliro and stylist Melissa Asselin, of Manchester, busied themselves shampooing, cutting and styling hair for women who can't afford that kind of luxury.
A professional makeover followed and the women were taken outside for a mini photo session with a professional photographer.
Overall, 12 woman took part in the makeover process.
"No lie, I hadn't had a professional haircut in 20 years," said Deb, 41. "I am psyched, it was never one of those things on my radar screen, because I had other things to pay for when I had money."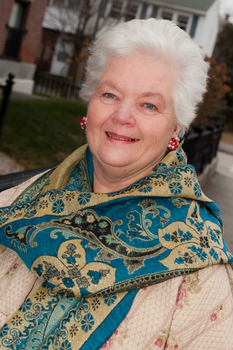 Balliro said she has taught her own children to help out the needy, not just during the holidays but all year round.
When the children were little, she said, she suggested dropping off the extra toys to those who needed a boost and baking for those in need.
Norma, 70, a former cosmetologist, found herself homeless when her daughter's home foreclosed and she was forced to find her own place to live. No family members were available to help her out and she lived in a park.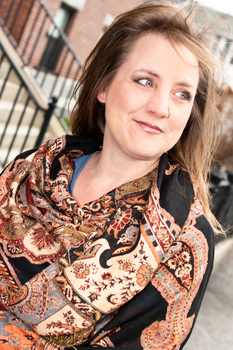 Eventually, she moved to the shelter.
"Living here wasn't in my plans; people are hurting. If you have a mat at New Horizons on the floor, you are lucky, she said. "Money doesn't mean anything if you have to stand in line for your bread."
"To have this experience today means an awful lot to me," Norma said. "The girls who came to give us this Christmas gift have out done themselves."
Balliro said she's taught her children by doing, rather than by lecturing.
"You need to search within yourselves and do nice things, you can do something wonderful each day like even opening the doors for each other or you can be kind while driving on the streets, there are plenty of ways to serve others."
Asselin said even simple things can make a person feel good about themselves.
"Having your hair done and putting a little makeup on just makes you feel so much better."
Everybody goes through hard times through life and may need it. It is all about giving back, she said.
"I think today was a wonderful experience, I have never had this done before, and I feel fantastic," said recipient Darlene Amato, 52. "I was once homeless living in the park, until I came to (this house). I felt hopeless and suicidal. This place has changed my whole outlook on life itself. The shelter is like a second family and for Tia to come in and do this has made us all feel good and pretty. I feel like a new me."
Make up and food donations were given by Meg Branch, Andrea Power, Margot Howard, Billy's Sports Bar and T-Bones of Bedford donated food for a light lunch. Color My World donated hygiene supplies to the shelter.
"No matter how bad it may seem or how tough the hard times are, if we go outside of ourselves and focus on others, then I believe that your life is less stressful," Balliro said. "If we take away from our own problems, focus and give to others, everything can turn around within yourself."
Start planning now to donate a Thanksgiving Basket to the less fortunate. Our Bedford non-profit, Color My World is collecting baskets this Thanksgiving Season to deliver.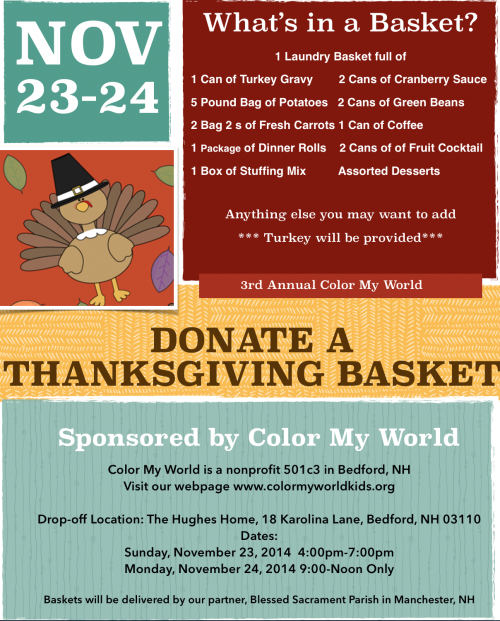 This is a perfect way to get your families involved in the gift of service during the holidays!
Read how we got started and who inspired us!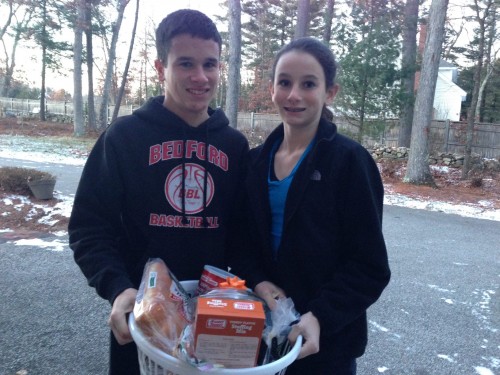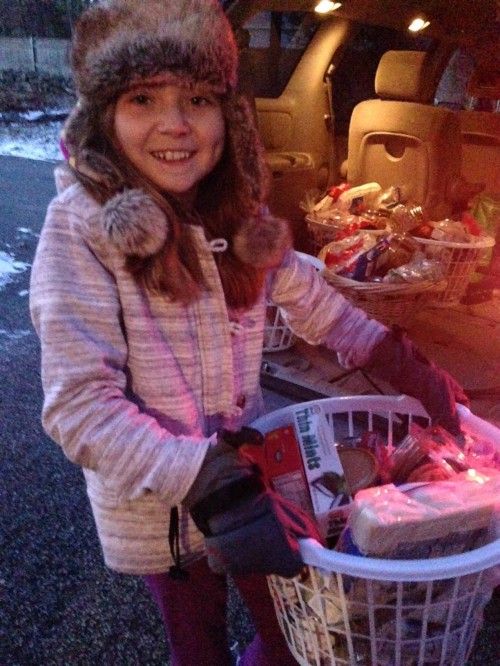 Combine a basket with family and friends!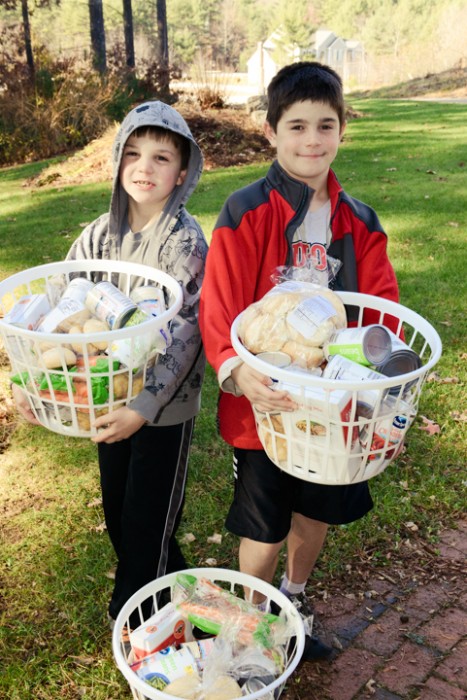 Last year, we delivered 49 baskets to Blessed Sacrament Church in Manchester and 4 baskets to families in need in Bedford.
You can see the power of community in the photo….it really does take a village.
Enjoy a quick story on our 2013 experience-
When I arrived at the parish, I was informed that the church's food pantry was robbed last night, the turkeys and all of the food on the shelves were stolen.

When we arrived with the 50 baskets they informed us that YOUR donated baskets made the difference as 300 families were arriving tomorrow and they were short at least that many baskets as a result of the robbery.

She said…."It is amazing how things like this just work out……"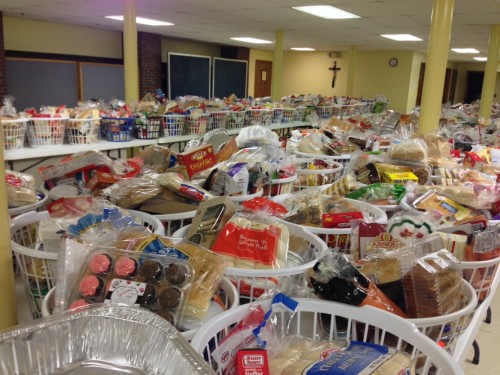 I nearly broke down in tears as I know it was frigid and cold for you all this weekend, many without power and some hustling back from weekend trips etc, to get a basket to us.
When I heard about the issues at the church, I was humbled by the amazing people that surround us.
Thank you ……Your baskets were like manna from heaven. – Angela Hughes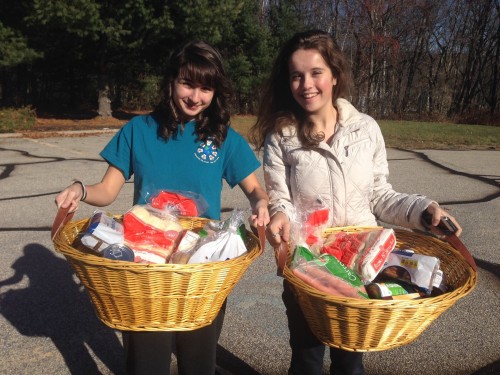 Baskets will be delivered by Blessed Sacrament Parish in Manchester, NH that do so much to help the poor and the needy.
Have a questions? Please contact us!
We've partnered with community schools to collect school supplies for students in grades K-12 who need them. Tools for Schools is a month-long event to collect backpacks and school supplies for low-income families.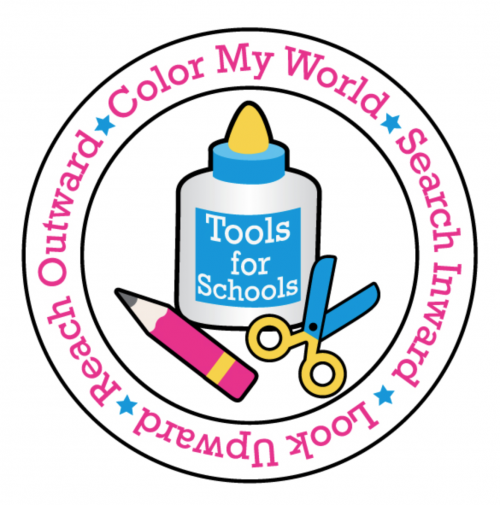 Check out our first year of giving in 2005!

The gift of a backpack, school supplies or accessories will help equip students for success and relieve some of the financial stress New Hampshire families are experiencing."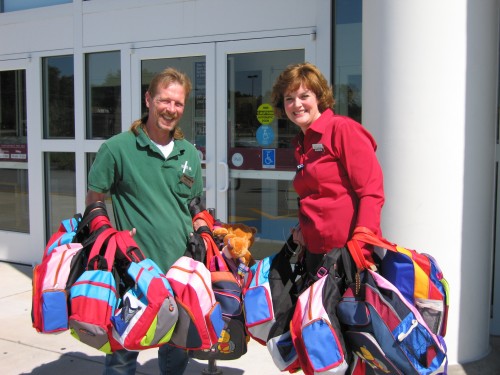 Kohl's Department partnered with Color My World to contribute backpacks to our programs.
To make a school supply donation, you can visit TBA for 2015-2016 year.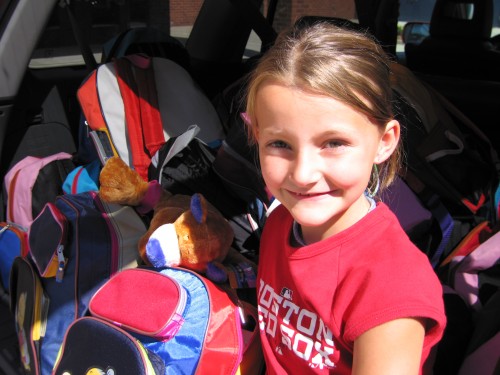 We then distribute the supplies through a partnership with local schools.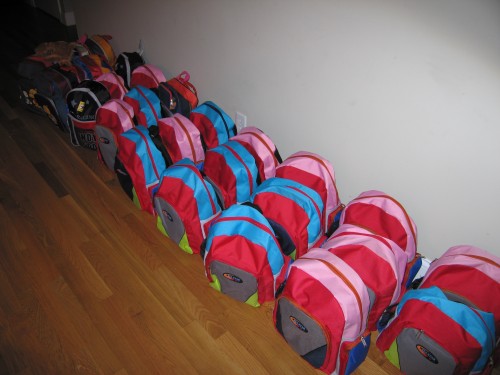 Tools for Schools runs from August 1 through August 31 each year.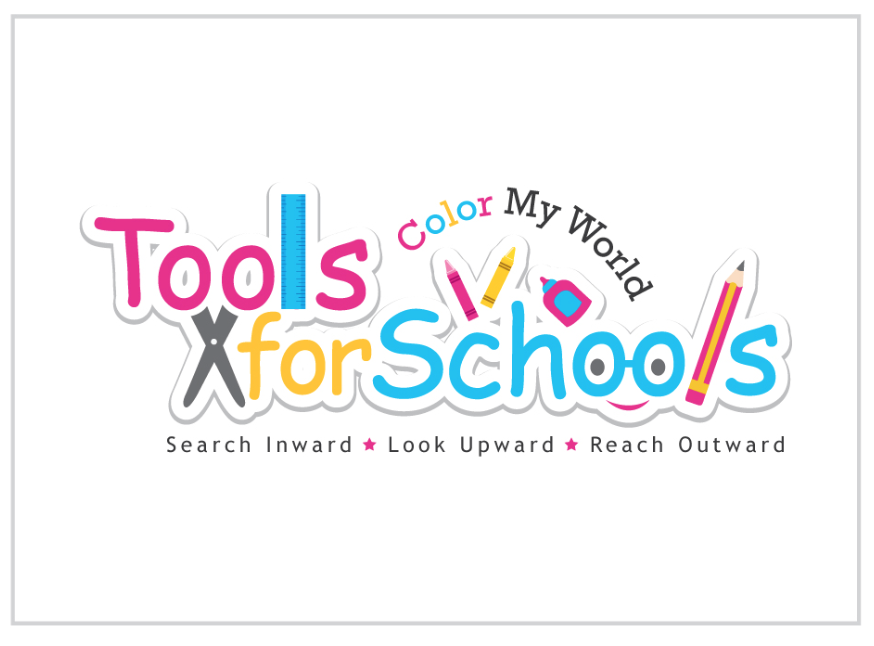 Suggested Items Needed
Backpacks
Pens and Pencils
Markers
Paper & Notebooks
Binders & Organizers
Crayons
Wetwipes
Kleenex Boxes
See photos of one our School for Tools Project with Wal-Mart of New Hampshire
Have a questions? Please contact us!