About
Clean water, sanitation, basic hygiene and education has been the backbone of our programs at Color My World. Our focus has been on the particular needs of women and children all over the world.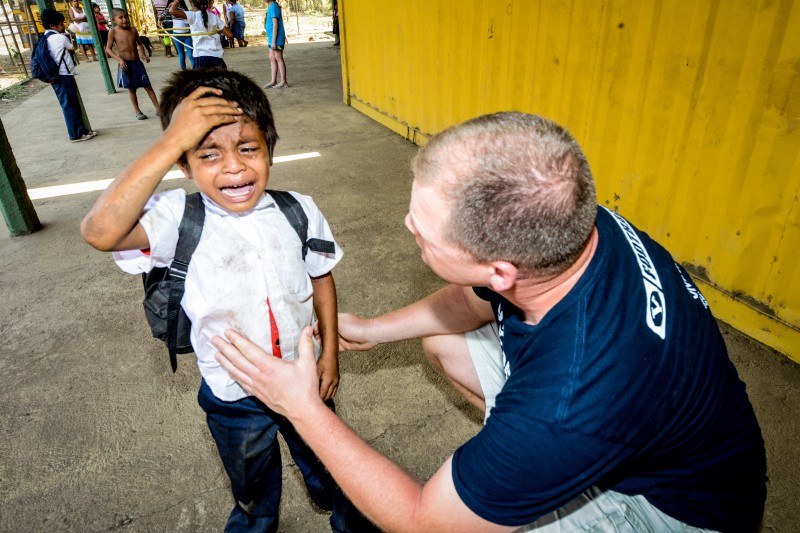 Do you have a question? Give us a shout out!'
Hygiene Kit
Personal Hygiene Kit
The personal hygiene kit is one of most popular kits. Color My World kits have been distributed around the world for disasters, emergencies and in third world countries where the need is great.
Your donation of a kit or supplies can make the difference in a person's life.
What is needed in a hygiene kit?
2 Pocket Combs
4 Toothbrushes
1 Toothpaste 6.3 oz
2 Bar Soap 4.5 oz
2 Hand Towels white 15″ x 25″
1 Ziploc bag 10″ x 10″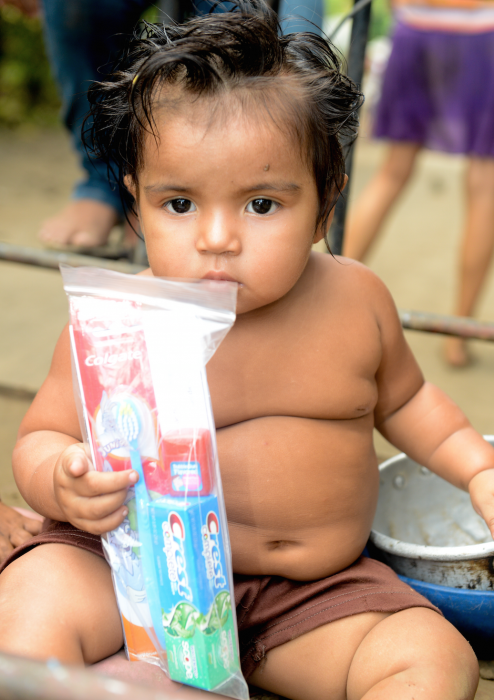 A hygiene kit donated to a child in Nicaragua by one of our Eagle Scout projects out of Texas
Read about our kits that were organized to go to Chile.

Hygiene Fast Facts Handwashing
It is estimated that washing hands with soap and water could reduce diarrheal disease-associated deaths by up to 50%
Researchers in London estimate that if everyone routinely washed their hands, a million deaths a year could be prevented
A large percentage of foodborne disease outbreaks are spread by contaminated hands. Appropriate hand washing practices can reduce the risk of foodborne illness and other infections
Handwashing can reduce the risk of respiratory infections by 16%
The use of an alcohol gel hand sanitizer in the classroom provided an overall reduction in absenteeism due to infection by 19.8% among 16 elementary schools and 6,000 students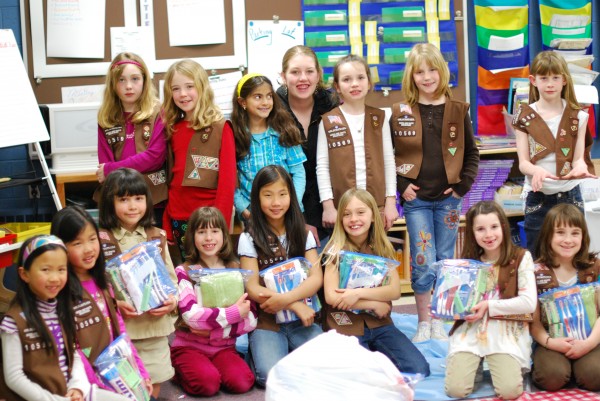 Bedford Girl Scouts prepping and donating kits
Face and Body Hygiene
More than 50% of healthy persons have Staphylococcus aureus living in or on their nasal passages, throats, hair, or skin
Within the first 15 minutes of bathing, the average person sheds 6 x 106 colony forming units (CFU) of Staphylococcus aureus
The average individual swimmer contributes at least 0.14 grams of fecal material to the water, usually within the first 15 minutes of entering
Showering with soap before swimming helps stop the spread of germs by removing fecal material from the body.
Trachoma, the leading cause of preventable blindness worldwide, is related to the lack of facial hygiene 9.
Inadequate contact lens hygiene, such as failure to properly disinfect lenses, is associated with an increased risk of acquiring the eye infection Acanthamoeba keratitis
The spread of pinworms can be reduced by proper hygiene, including clipping nails and showering children immediately after they wake in the morning
Hundreds of thousands of persons in the U.K. (between 1.2% and 1.3% of the total population) acquire outer ear infections each year, due to contaminated water remaining in the ear after swimming or bathing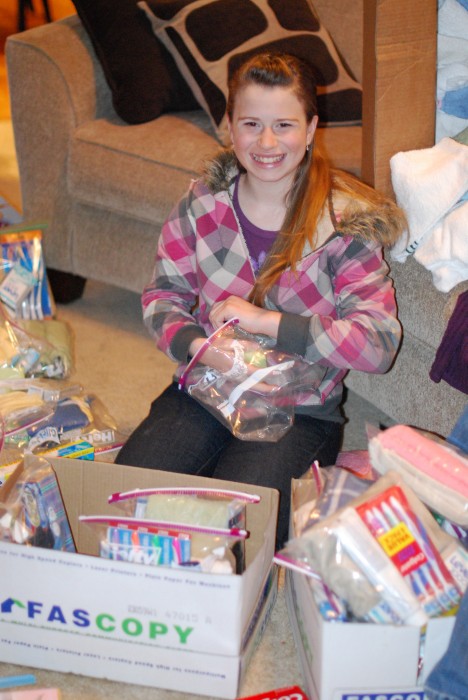 Katie Spencer puts together hygiene kits to be shipped internationally 2010.
Katie later attended Volunteer Nicaragua 2013.
Info: http://www.cdc.gov/healthywater/hygiene/fast_facts.html
Newborn kits
Across the globe each day, children are born without even a blanket to be wrapped in. Newborn kits provide infants with a warm blanket, clothing, and supplies to start life. CMW is a proud sponsor of newborn kits! What is needed in a newborn kit:
1 double receiving blanket (see receiving blanket guidelines, below)
4 flat fold (single thickness cloth diapers – Birdseye cloth or diaper flannel (100% cotton for both),approx. 25″ (please do not use pre-folded or disposable diapers).
4 diaper safety pins 1 pair booties or baby socks 2 regular-size bars of soap (Ivory or other non-allergenic brand)
1 newborn layette gown (please, no footed sleepers; see layette gown guidelines, below)
Double Receiving Blanket (for Newborn Kit)
Size: two pieces of fabric that are each between 36 inches square and 45 inches square. You may also use a medium weight fleece. It needs to be a single layer, 36″x36″ with the edges serged. To make the blanket:
With right sides facing each other, sew the two pieces of fabric together with a 1/4-inch seam around the edges. Leave a 6-inch opening. Turn so right side is out.
You may also serge two pieces together, no turning needed. Baste opening edges and topstitch around the entire blanket for durability.
Sew a 10-inch square in the center to keep the fabric from shifting. A narrow crocheted edge or piping border is acceptable but not required. Layette Gown (for Newborn Kit)
Size: Newborn to 6 months Fabrics: cotton or knit No zippers, buttons, or strings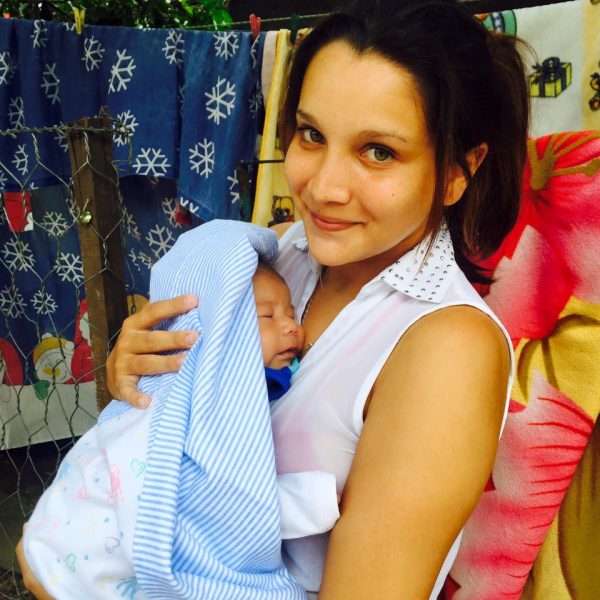 This young teenage mom (boyfriend in prison) just received one of the newborn blankets that members of The Church of Jesus Christ of Latter-day Saints Bedford, NH Relief Society made for Color My World to deliver in Costa Rica!​
School Kits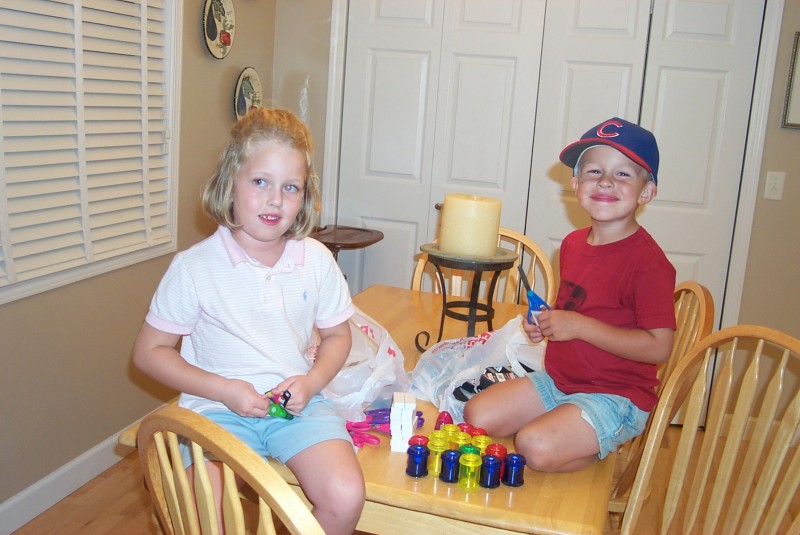 Read about some of our local projects that have been completed below:
Take a look at our very first school kit project for Africa in the year 2000.
See how the NH Youth Board of Volunteers put together hundreds of school kits for local schools in the Manchester, NH region.
Read HERE about students collecting for low-income student in New Hampshire.
NICU Kits
We are gathering donations in order to create NICU Survival Kits to provide to each family that comes through the doors of local hospitals.
The items that will be included in the care packages are listed below.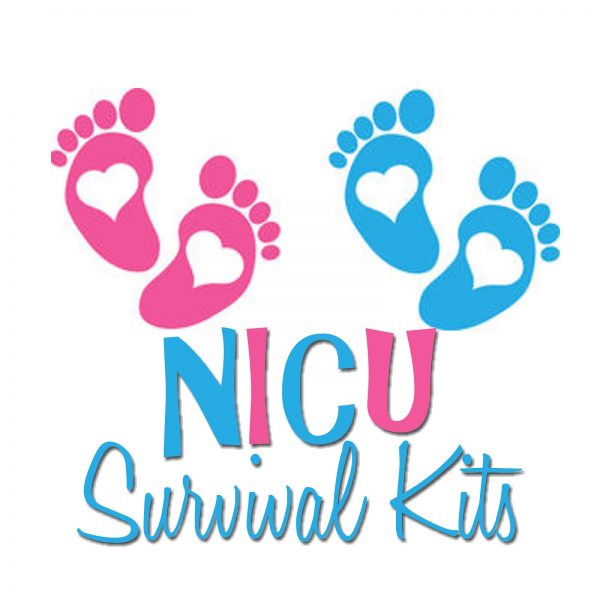 -pink, blue, white or kraft colored gift bags, or hand sewn tote bags
-Toothbrush
-Travel Size Toothpaste-small hand sanatizer
-small lotion (non scented)
-small shampoo & conditioner
-chapstick
-snacks (granola bars, trail mix, crackers, etc.)
-small fun size candies, chocolate, gum
-small baby blankets, could be handmade (new)
-small baby hats, could be knitted or crocheted (new)
-little stuffed animal (new)
-note books (journal)
-pens
-Comfy socks for mom-Kleenexes
-$5 subway gift card
Quilted
Quilted and tied quilts are intended to warm not only the body but the spirit as well. Please follow these guidelines to ensure that the quilts you donate are appropriate. Quality is more important than quantity. Approximate Sizes
Crib: 45 x 60 inches
Twin: 72 x 90 inches
Full: 90 x 90 inches
Suggested Materials Cotton, cotton-poly blend, or flannel (pre-shrunk if necessary). Denim and corduroy are not preferred because they are slow to dry and heavier to ship. Bonded poly batting about ½" thick is recommended for tied quilts. 3- or 4-ply yarn or heavy Cro-sheen. Guidelines Quilts may be tied or quilted by hand or machine. If quilt is pieced, make sure all seams are secured with ½-inch seams.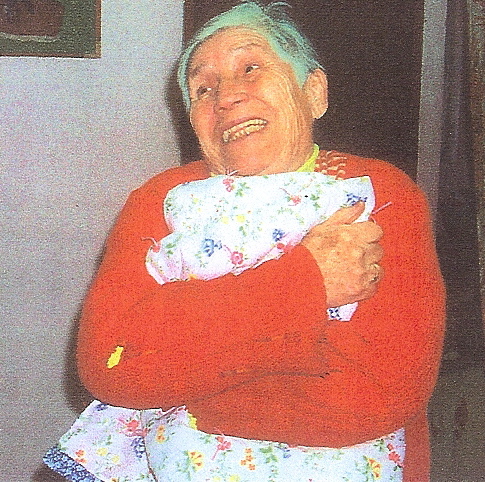 Chile Quilts made by the Bedford, NH Relief Society
For Tied Quilts:
Ties should be approximately 4 inches apart.
Stitch should be approximately ¼" on the bottom.
Mark using chalk and make sure that stitches will fully cover the mark when tied.
Use double thread of 3- or 4-ply yarn or double thread of heavy Cro-sheen.
Square knot, back stitch, or international stitch are preferred.
Check underneath to make sure there are no knots.
Please ensure that ties cannot be pulled out.
Binding: Should be carefully done by hand or machine. Below are two suggested methods:
Pillow Case Method: Recommended If Tying without Frames
With right sides together, lay top and bottom of quilt on flat surface. Lay batting on top, and pin and sew three sides. Turn right side out and fold in the open end. Top-stitch around four edges. Sew another row 1 inch from the edges to secure batting.
Trim excess batting to allow you to bring the bottom of the quilt over the top piece, using the roll hem method. Pin and sew with a sturdy stitch.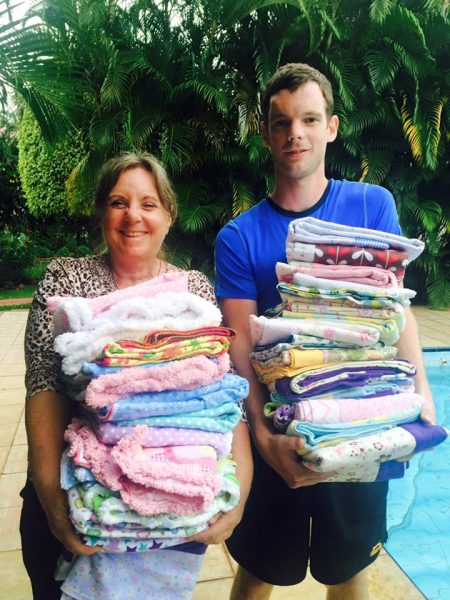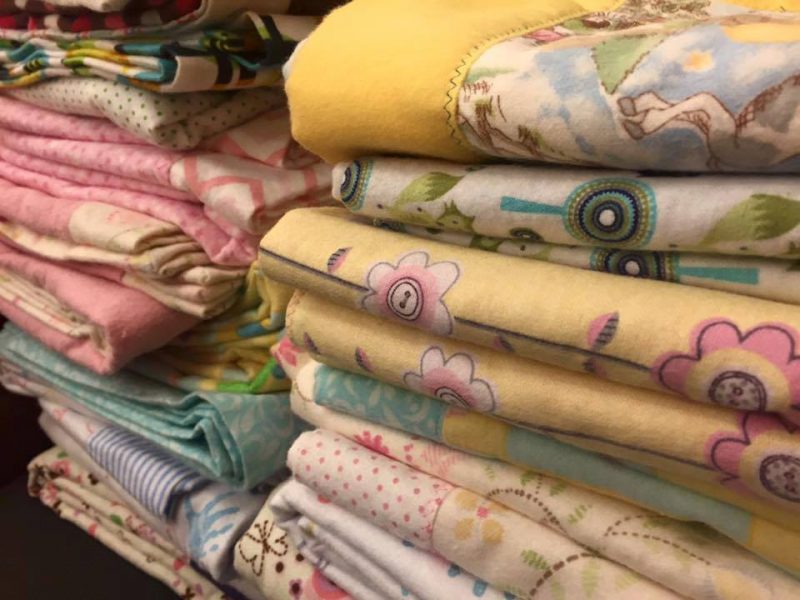 Sanitation
Water
Solar
Color My World is a proponent of Solar Cooking in third world countries where the sun is shining and it is hot.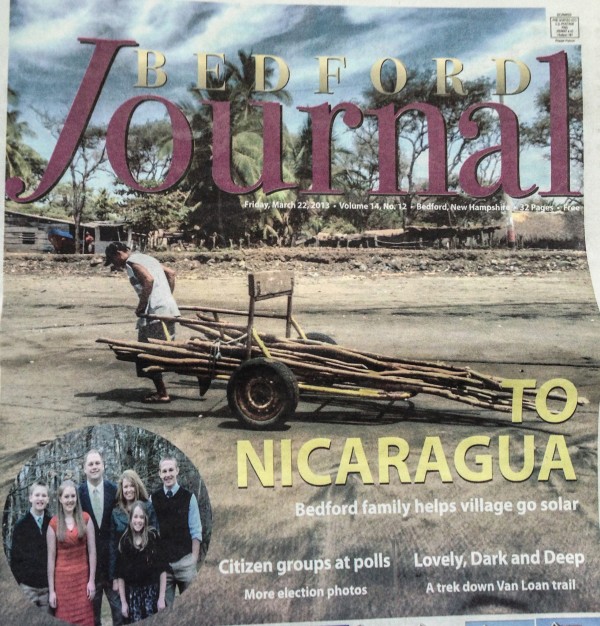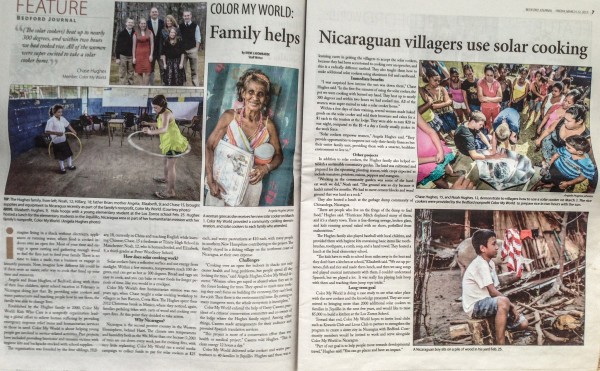 Solar cooking can improve a woman's health, her children's health, her household budget, her field's ability to grow crops, her personal safety, and her educational opportunities.
The sun's free, zero-emissions energy produces no household air pollution, preserving the environment as people cook food and pasteurize drinking water.
Color My World works together with Solar Cookers International works to improve human health, quality of life, and environments for nearly 3 billion people who cook over open fires by promoting solar thermal cooking technology in the countries we operate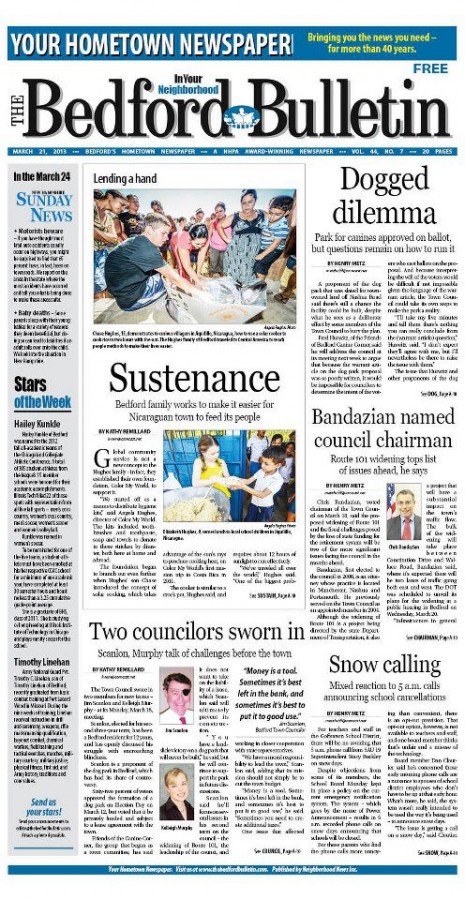 Check out our initiative in Nicaragua where we have distributed over 200 solar cookers.
Read about us in the Bedford Bulletin in Nicaragua Solar Cooking
Check out our initiative in Costa Rica where we introduced solar cooking to a village in San Ramon for the first time.
See how we taught a group of 5th graders in New Hampshire about the benefits of Solar Cooking!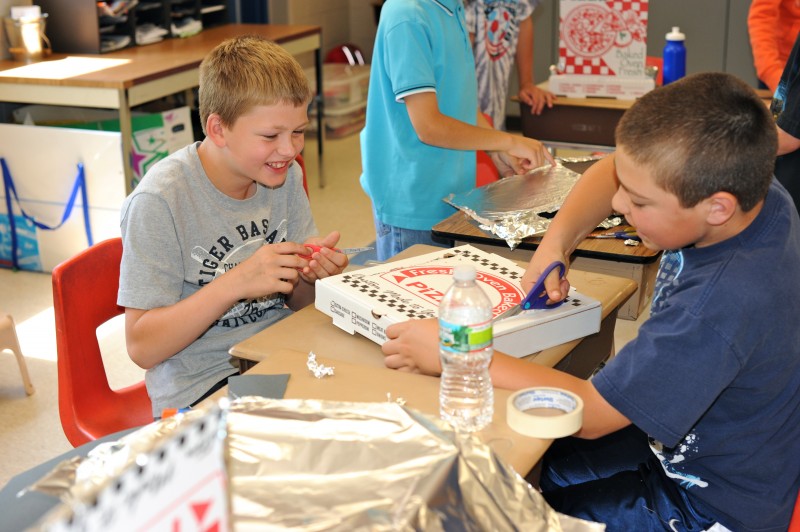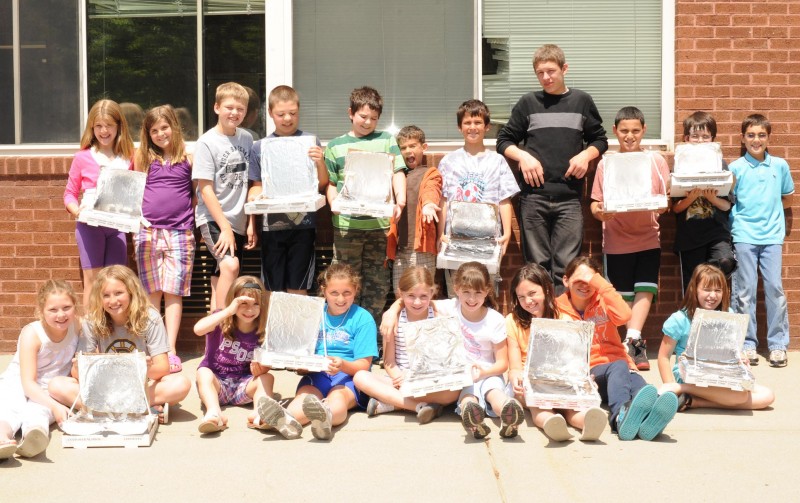 Look at this post about Elizabeth teaching Solar lighting at elementary schools