Color My World encourages reading and the arts in the communities we work in!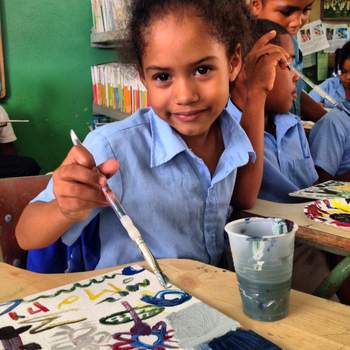 A painting class taught by Color My World in the Dominican Republic
In every country that we travel to, we take art supplies to teach painting and drawing to students.
Many students have never had any art supplies, so it is exciting to see their faces light up for the first time when they encounter the arts!
Painting together at our favorite orphanage in Nicaragua
Many supplies are donated by local suppliers such as Canvas Roadshow in Bedford, NH who has graciously donated a variety of painting supplies for our schools in the Dominican Republic and Costa Rica.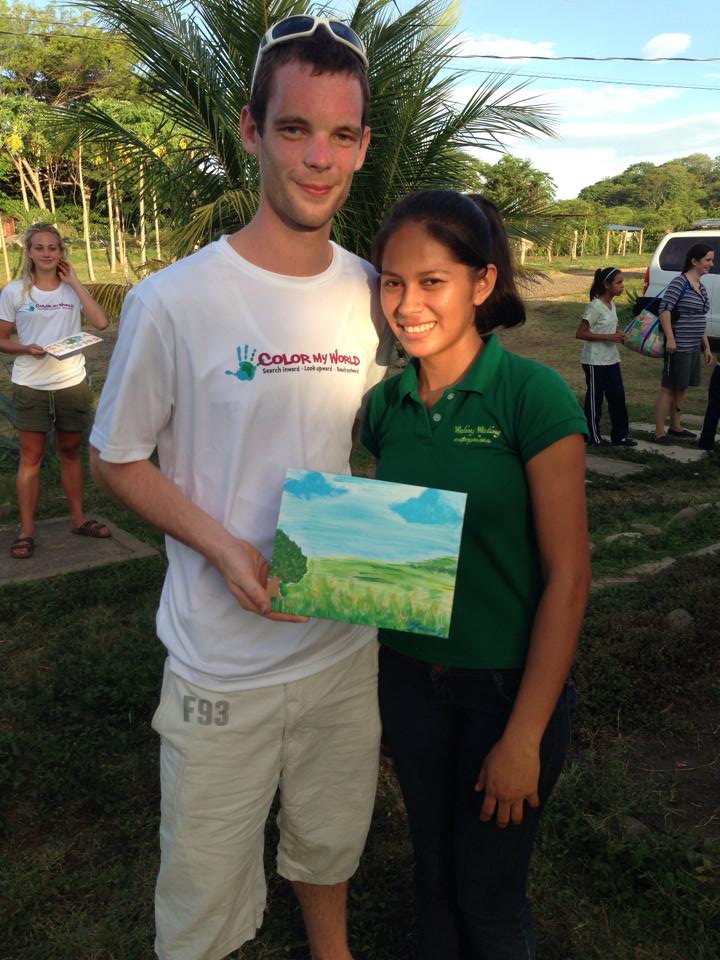 After returning home from Nicaragua I have reflected a lot on what has changed within me. Whilst at first I expected to be shocked by the poverty and living conditions of some areas, I instead have come home with a sense of gratitude for the opportunity to have been around such amazing people. One example is a young lady I met who had never painted in her life, but when given a paintbrush and canvas, she painted a masterpiece. Over the two weeks, I learned more from the people of Nicaragua than I felt I was able to give. What an experience.- Dan Taylor