We are in need of some crucial supplies from water pasteurizers $10.00 to portable solar cookers $25.00 to take to the village where we are headed!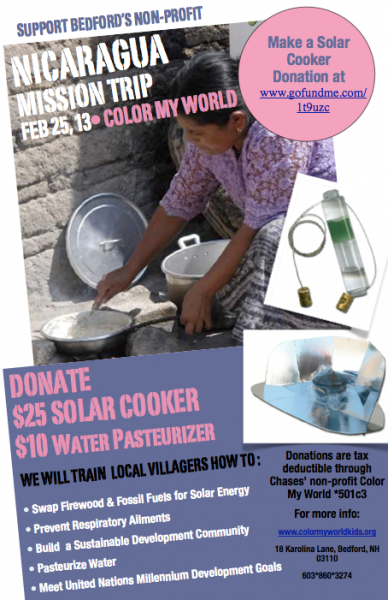 Nicaragua is the 2nd poorest country in the Western Hemisphere and many people we will be working with, are still living in "garbage dump" conditions after Hurricane Mitch devastated the area in 1998.
If you are interested in going on one of COLOR MY WORLD's next mission trips let me know. "Many hands make light work!"
P.S. We appreciate the support we received in our Hurricane Sandy Hygiene kit project that brought in over $30,000 in Hygiene Kits and Towels that we delivered directly to the disaster area.