Color My World teamed up with The NH Board of Youth Volunteers (Which Hillary and Chase served on) and The StarMight Foundation, for The 25th Annual Governor's Conference on Volunteerism and Volunteer NH to bring the 2nd Annual NH Youth Conference On Volunteerism to middle and high school students Across The State! Hundreds of hygiene kits and school supplies were created donated to Color My World to be shipped around the world.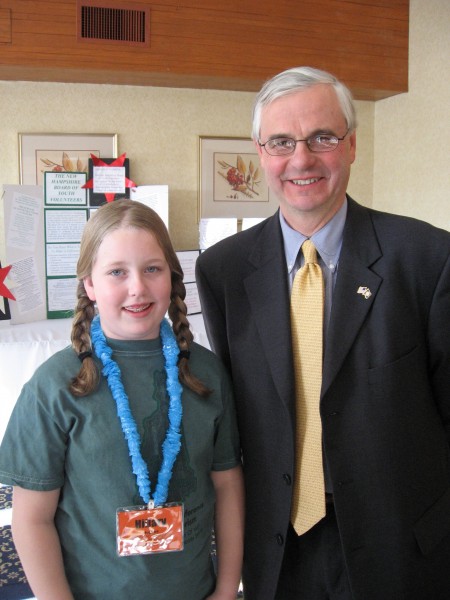 Hillary and Chase with Gov. Lynch, NH.
In 2005, the StarMight Foundation, A 501c-3 NH Non-profit Organization,"Empowering Young People To Find Their Passions And Use Them To Make The World A Better Place," began an initiative called the New Hampshire Board of Youth Volunteers.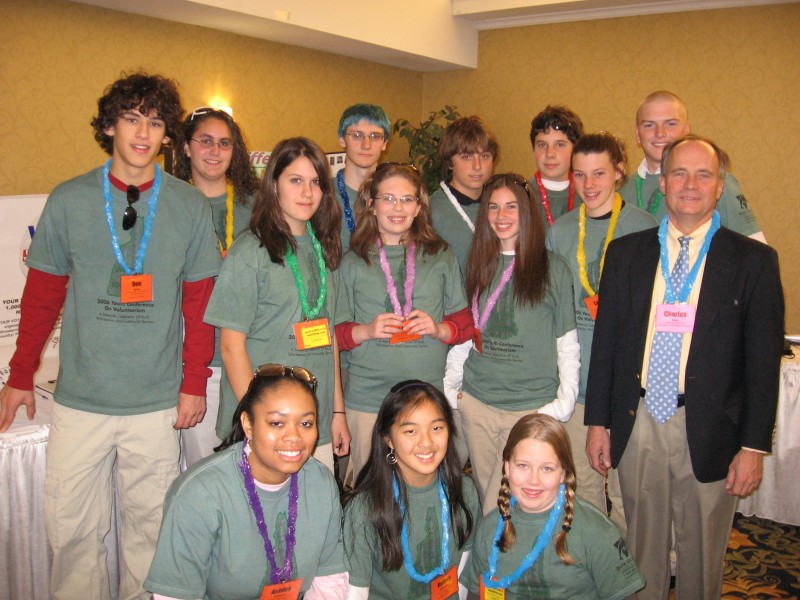 For two years, 16 middle and high school students, representing 12 different NH schools, collaborated monthly to plan and implement the very first conference about volunteerism in NH designed BY youth FOR youth.
Their work continues today…..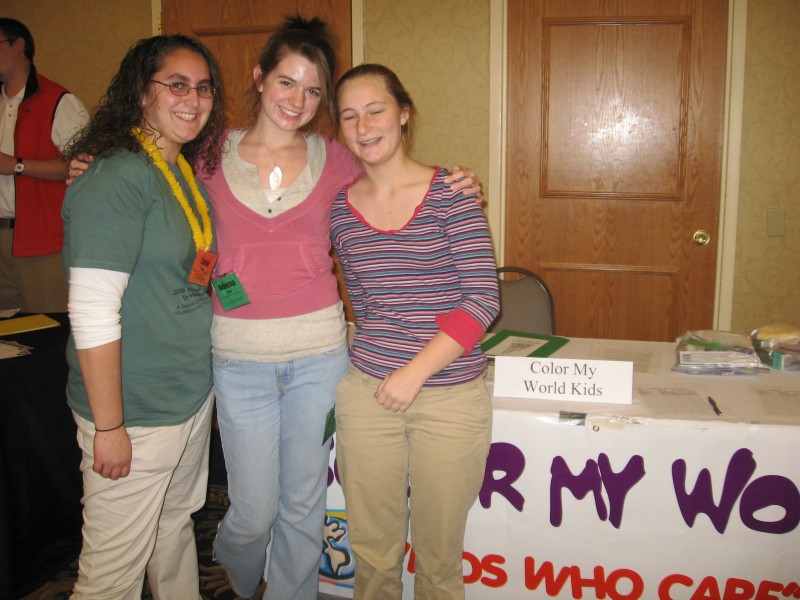 "Together We're Creating A Whole New Paradigm!"
The NH Board of Youth Volunteers (NHBYV) serves as a network of young volunteers from around the state of NH that exemplify the power of youth. This Board of Youth Volunteers has been designed to bring youth volunteers, between grades 7-12, together throughout the year to plan, organize, execute and promote the very first NH Youth Conference on Volunteerism. The purpose of the Youth Conference on Volunteerism is to provide middle and high school students the unique opportunity to network, learn, and be recognized for their commitment to community service.