Baby Quilts
We shipped over 50 Pounds of quilts (80 Total) and hand delivered quilts in Santiago, Chile on our first international outreach at Color My World.
This was definitely one of the most rewarding experiences to date.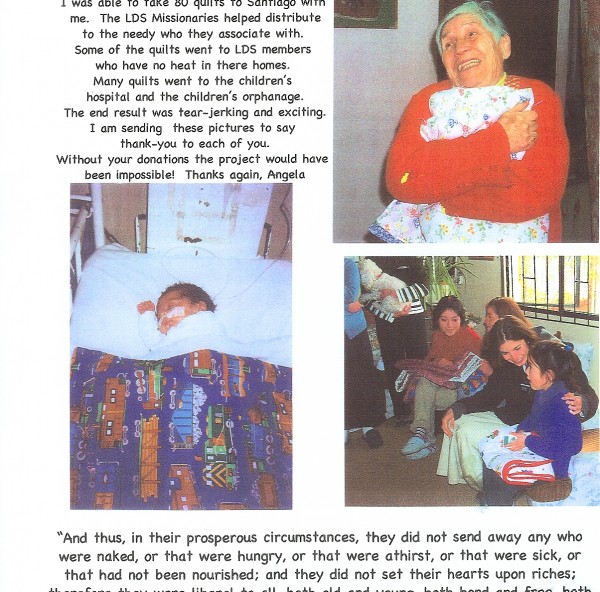 The quilts were made my members of The Church of Jesus Christ of Latter-day Saints Relief Society.