Every year, we look for opportunities and sponsors to help support individuals join us in Nicaragua for our humanitarian trips.  This year we have 3 scholarships available for the Nicaragua 2017 humanitarian trips. These scholarships are provided by the Wright family of New Hampshire, and other generous family donors.
How To Apply For The Color My World Scholarships
Applying couldn't be easier. Follow the 4 simple steps below to be in with the chance of joining us in Nicaragua this summer.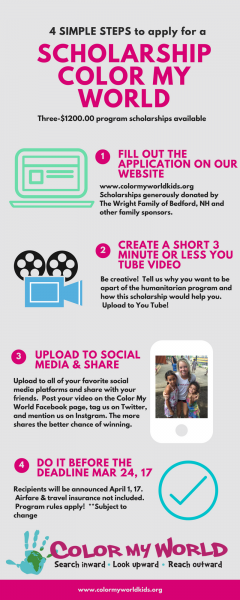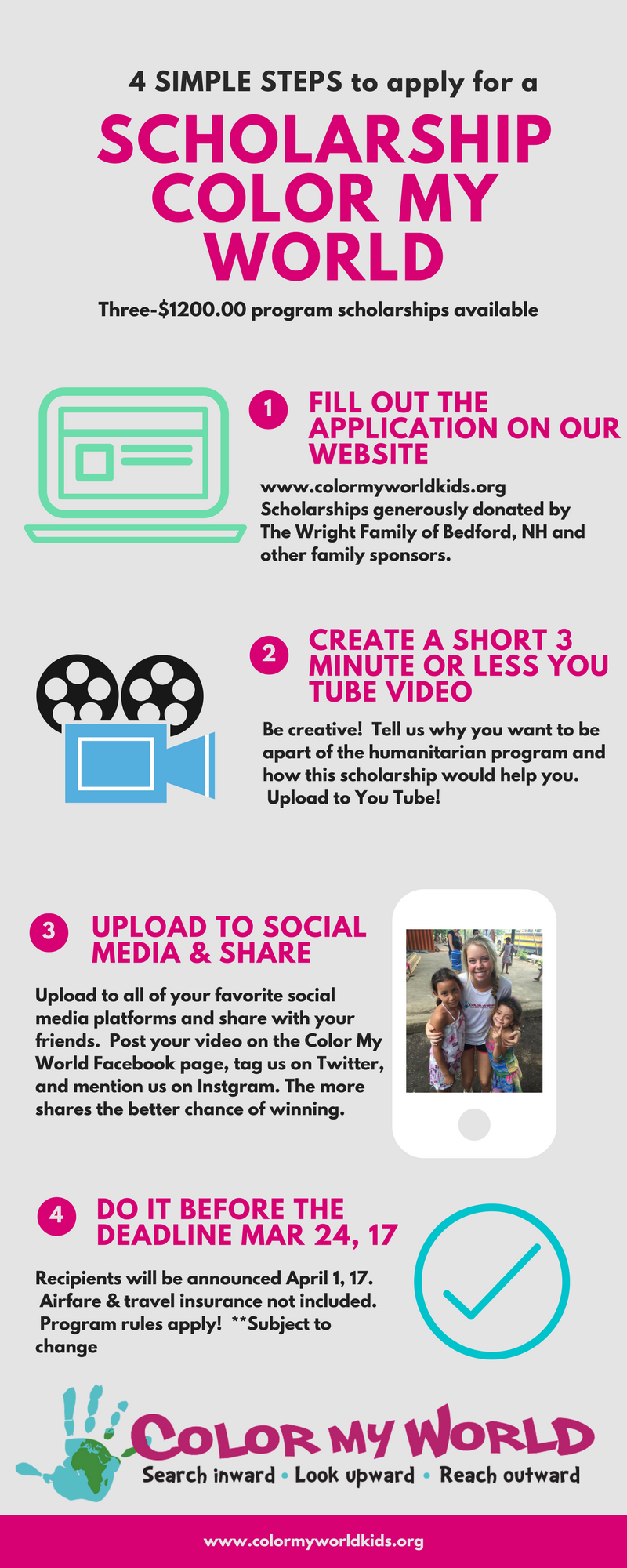 After creating the video application, complete the form below and let us know a bit more about yourself.
Want some hints on how to create a great video, check out one of our scholarship winners from 2016.