Color My World recently teamed up with the Talented Stylist Tia Ballerio to give residents a brand new look at Angie's Place Homeless Shelter in Manchester NH. Color My World donated boxes of hygiene products, photographed and fed the residents, while Tia Ballerio gave them all a brand new look. This was possibly one of the most rewarding projects that we have done.
Read the write up in The Cabinet Press
Shelter residents get new looks
Thursday, December 30, 2010
Wearing clothes donated to the shelter, homeless shelter resident Darlene Amato, 52, shows off her newly-styled hair and make up by Tia Balliro, of Merrimack.
Professional haircuts and makeovers were some of the perks women at a local homeless shelter were treated to last week as part of a special holiday gift by Merrimack cosmetologist Tia Balliro.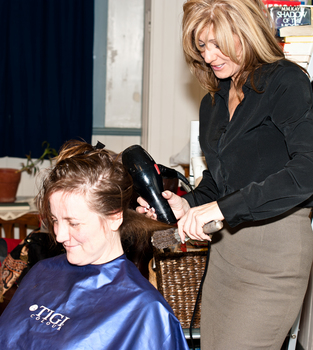 Balliro, a cosmetology instructor of 21 years and employee of Nails to Perfection in Manchester, was working with a client, Linda Comtois, when she explained her desire to give back.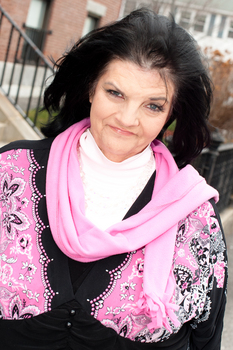 Comtois in turn recommended a local safe house for Balliro to contact to offer her services for a weekend.
"I just felt like I wanted to give back to the community and make someone very happy this holiday season," Balliro said blushing. "I just had a feeling that this is what I was supposed to be doing this Christmas. The idea just gave me a tingling feeling all over."
That feeling spread to the woman at the shelter.
Balliro and stylist Melissa Asselin, of Manchester, busied themselves shampooing, cutting and styling hair for women who can't afford that kind of luxury.
A professional makeover followed and the women were taken outside for a mini photo session with a professional photographer.
Overall, 12 woman took part in the makeover process.
"No lie, I hadn't had a professional haircut in 20 years," said Deb, 41. "I am psyched, it was never one of those things on my radar screen, because I had other things to pay for when I had money."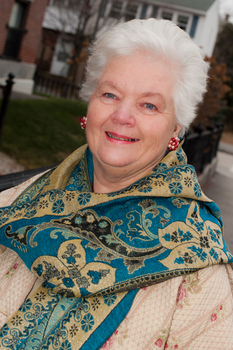 Balliro said she has taught her own children to help out the needy, not just during the holidays but all year round.
When the children were little, she said, she suggested dropping off the extra toys to those who needed a boost and baking for those in need.
Norma, 70, a former cosmetologist, found herself homeless when her daughter's home foreclosed and she was forced to find her own place to live. No family members were available to help her out and she lived in a park.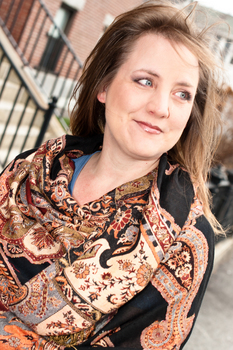 Eventually, she moved to the shelter.
"Living here wasn't in my plans; people are hurting. If you have a mat at New Horizons on the floor, you are lucky, she said. "Money doesn't mean anything if you have to stand in line for your bread."
"To have this experience today means an awful lot to me," Norma said. "The girls who came to give us this Christmas gift have out done themselves."
Balliro said she's taught her children by doing, rather than by lecturing.
"You need to search within yourselves and do nice things, you can do something wonderful each day like even opening the doors for each other or you can be kind while driving on the streets, there are plenty of ways to serve others."
Asselin said even simple things can make a person feel good about themselves.
"Having your hair done and putting a little makeup on just makes you feel so much better."
Everybody goes through hard times through life and may need it. It is all about giving back, she said.
"I think today was a wonderful experience, I have never had this done before, and I feel fantastic," said recipient Darlene Amato, 52. "I was once homeless living in the park, until I came to (this house). I felt hopeless and suicidal. This place has changed my whole outlook on life itself. The shelter is like a second family and for Tia to come in and do this has made us all feel good and pretty. I feel like a new me."
Make up and food donations were given by Meg Branch, Andrea Power, Margot Howard, Billy's Sports Bar and T-Bones of Bedford donated food for a light lunch. Color My World donated hygiene supplies to the shelter.
"No matter how bad it may seem or how tough the hard times are, if we go outside of ourselves and focus on others, then I believe that your life is less stressful," Balliro said. "If we take away from our own problems, focus and give to others, everything can turn around within yourself."